When it comes to traveling, all people talk about are the mainstream locations. Countries that literally live from tourism. But no one talks about the least visited countries. You probably don't even know some of the countries on this list. For this article, I used news reports and international arrivals from airports. Counting tourists can be tricky because different countries use different methods of defining and counting tourists. Additionally, some people claim to be tourists to avoid the extra bureaucracy that comes with being an expat or traveling for business and that makes things even more difficult. Anyway, let's start the countdown: here are the 15 least visited countries in the world. Spoiler alert: it might come across as a surprise but communist North Korea is no longer on this list, with almost 300,000 international tourists a year.
15. Bhutan: 155,000 visitors per year
Where are the tourists?
International tourists must use a licensed local tour operator to prearrange the visa. Additionally, they are also charged daily fees for every day of their trip. The amount is $250 USD per day during the high season and $200 USD per day during the low season.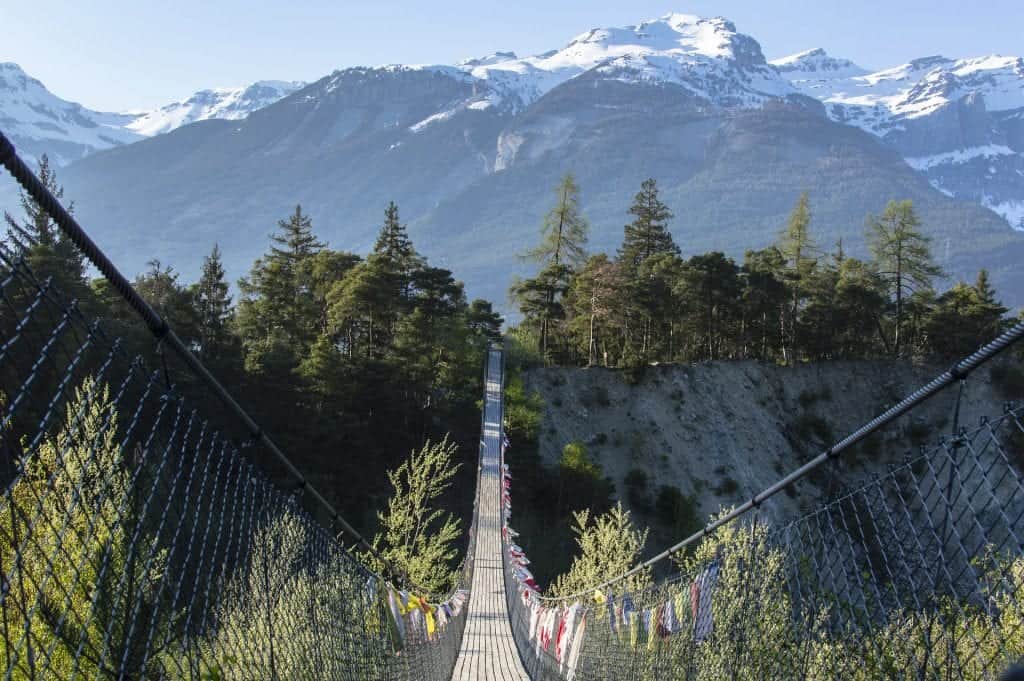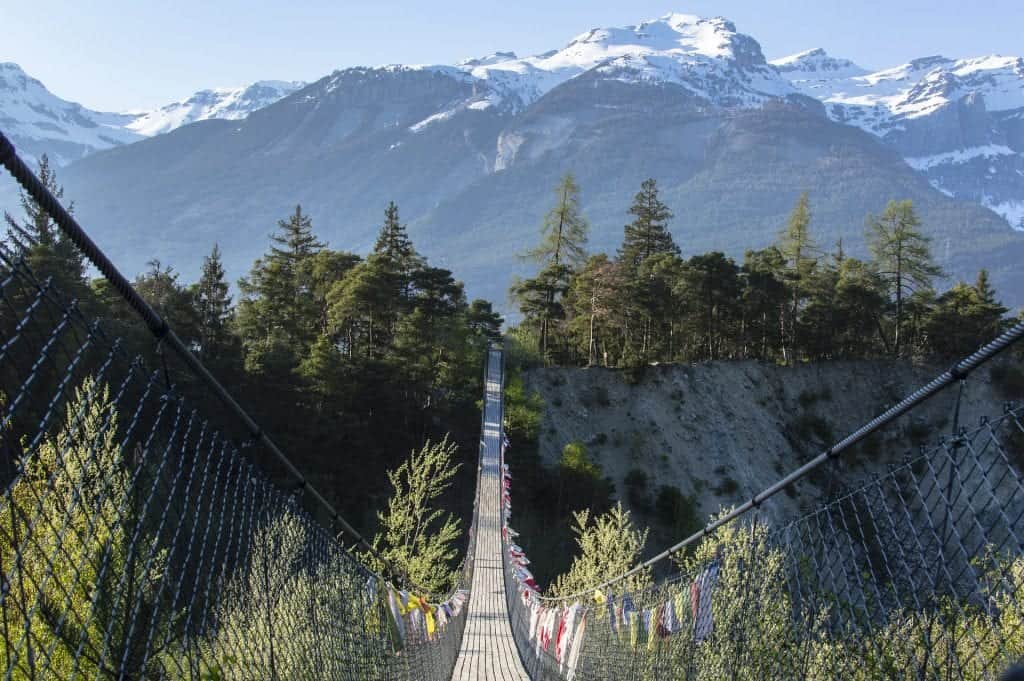 Why should you visit?
A lot of amazing, unexplored mountains. If you're a fan of hiking and you have enough money to afford it, Bhutan is the place for you. Bhutan is a Buddhist country and you can find a lot of breathtaking temples and monasteries hidden deep in the beautiful mountains. Are you planning to visit Bhutan? Here's an article with all the things you should know before visiting.
14. Bangladesh: 125,000 visitors per year
Where are the tourists?
I literally felt like a celebrity when I visited and I couldn't spot any other foreigner. Bangladesh is a beautiful country but I think the problem lies in the lack of tourist promotion by the government. The traffic is also probably the worst in the world, not a lot of people speak English, and it's arguably the poorest country I ever visited. I also experienced some issues when getting a visa because the people at the consulate had a hard time believing that I want to visit Bangladesh for tourist reasons!
Why should you visit?
Bangladesh has a lot to offer: from sandy beaches to tropical jungles and the opportunity of seeing a Bengali tiger. As I said, Bangladesh is a very poor country so you can have a great holiday in a country totally different from anything you ever saw before and spend very little.
13. Moldova: 121,000
Where are the tourists?
Landlocked between Romania and Ukraine, on the frontier of Russian influence, Moldova is the poorest country in Europe. The country is beautiful as such but the people living in it don't really want to stay there. Moldova is perfectly safe for traveling and it's cheap since it's the poorest country in Europe. In my opinion, the main problem is the lack of awareness among travelers that this country even exists.
Why should you visit?
They have amazing, cheap wine and cognac, beautiful architecture, the people are very warm and welcoming, and everything is really cheap. Besides, there aren't a lot of tourists so you will avoid the rush. If you find yourself wondering around Eastern Europe, do pay a visit to this little European secret.
12. Turkmenistan: 105,000
Where are the tourists?
As a country that refused to let go of communism even after the downfall of the Soviet Union, it's no surprise that Turkmenistan today is one of the least visited countries in the world. Their president has created a personality cult that can rival North Korea's Kim Jong Un. He calls himself the father of all Turkmen and there are some really crazy laws you should read before you visit.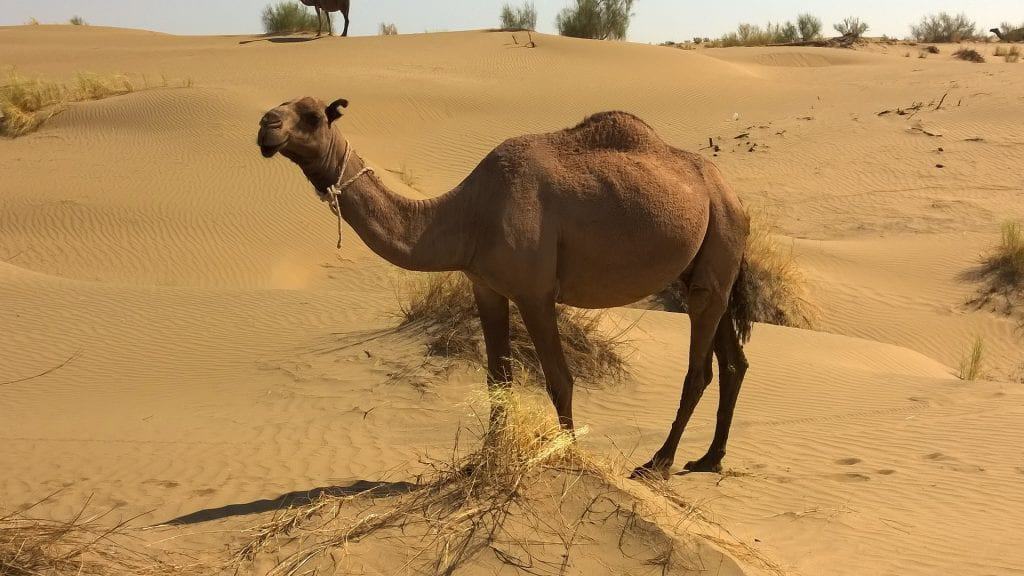 Why should you visit?
Turkmenistan is an exotic country with a lot of natural beauty and probably you didn't see anything like it before. The most famous tourist attraction in the country is the Darvaza fire crater that's more commonly known as "The door to hell" and if there was a door to hell it would certainly look like that.
11. Central African Republic: 78,000 visitors per year
Where are the tourists?
For starters, the Central African Republic is arguably the poorest nation on the planet and unsurprisingly, one of the least visited countries in the world. There was a civil war until 2014 and even though it officially ended, the tensions are still high. Very few countries provide consular services, and murders and kidnapping are, unfortunately, a daily routine and most governments advise their citizens against traveling to the Central African Republic.
Why should you visit?
There's the possibility of staying in an authentic Pygmy village. The Central African Republic is one of the very few places where you can actually see and interact with Pygmy people. Another reason is the rich wildlife, such as elephants and mountain gorillas.
10. Sierra Leone: 74,000 visitors per year
Where are the tourists?
The biggest problem in Sierra Leone is the infrastructure. They only have one international airport and getting from there to the capital is a tough task. It involves riding on unstable boats on rough seas, which is something not everyone can take.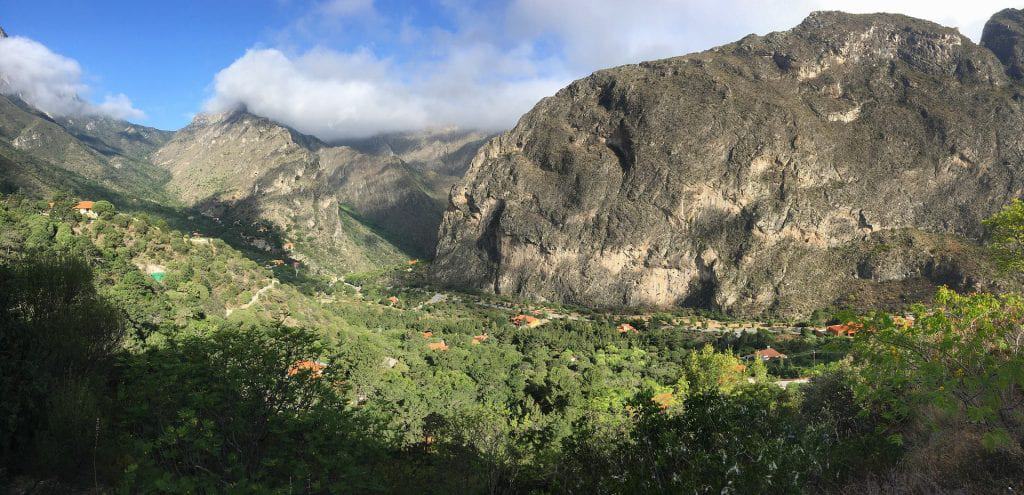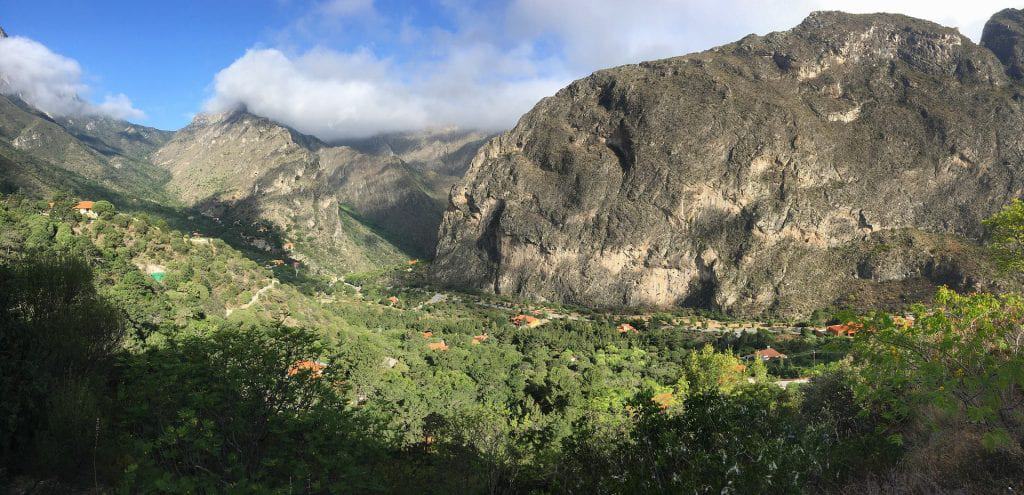 Why should you visit?
The journey will be difficult but once you get there you won't regret it for a single second. The country of mountain lions will blow you away with its unmatched scenery, serenity, and amazing wildlife. Another good thing is that almost everyone here speaks English. However, do keep in mind that Sierra Leone was the second country after Guinea and Liberia to have an Ebola outbreak.
9. Liechtenstein: 69,000 visitors per year
Where are the tourists?
Sure, Liechtenstein isn't the most exciting country in the world and there's a lot more to see in neighboring Switzerland and Austria.  Liechtenstein is a tiny country that can be covered in a day and with all budget options of international travel in Europe, it's a bit surprising that Liechtenstein is actually one of the least visited countries in the world.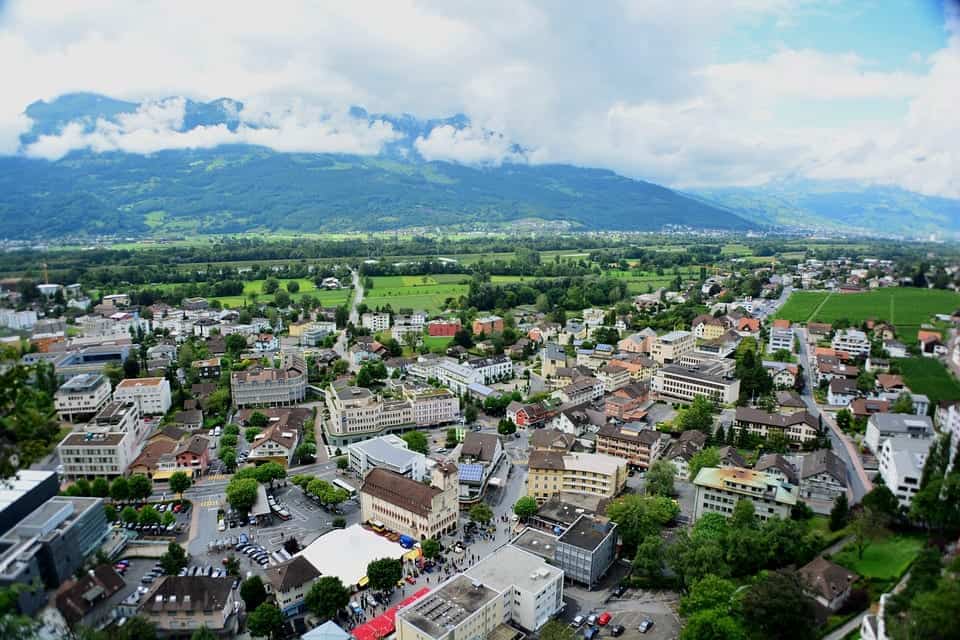 Why should you visit?
Liechtenstein is only one of two double-landlocked countries in the world with the other one being Uzbekistan. A double-landlocked country is a country that is surrounded by two or more landlocked countries. So, visiting Liechtenstein can tick that off your bucket list. Additionally, the mountains are gorgeous. Lichtenstein is, after all, an Alpine country.
8. Timor-Leste: 66,000 visitors per year
Where are the tourists?
This country is so obscure, you probably don't even know on which continent this country is. In case you're wondering, East Timor is located in Southeast Asia bordering the East Nusa Tenggara Province of Indonesia. Despite the boom of tourism in the region in the last couple of decades, Timor-Leste still remains one of the least visited countries in the world. There are only 2 commercial airports in the whole country and not many airlines have flights to East Timor for some reason.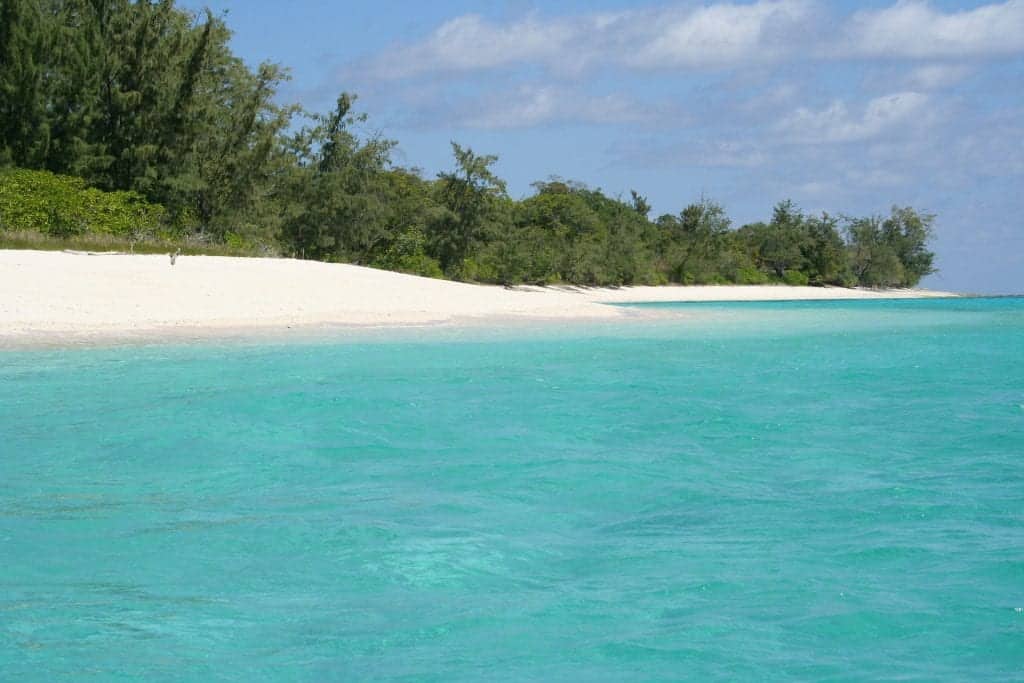 Why should you visit?
With the beautiful, pristine beaches and amazing diving spots, you can literally feel like you're cut off from the rest of the world.
7. Guinea- Bissau: 62,000 visitors per year
Where are the tourists?
Firstly, just like a lot of other African countries, the infrastructure in Guinea-Bissau is horrible. Additionally, a lot of airlines don't have flights here because there aren't too many people willing to visit. TAP Portugal even suspended all their flights to Guinea Bissau after one of their pilots was forced by local police to take 74 Syrian refugees to Lisbon.
Why should you visit?
If you're looking for a country that doesn't show a lot of signs of modern life, this is the right place for you. You also wouldn't want to miss the Bijagos Archipelago, made of more than 20 beautiful tropical islands. You will be taken back in time by the old colonial Portuguese architecture still present in cities across the country.
6. Djibouti: 51,000 visitors per year
Where are the tourists?
Well, many people don't even know that a country called Djibouti exists. This is probably the biggest reason for the low number of visitors. The country is pretty safe and it has a lot to offer and I'm glad to see tourism starting to kick off in Djibouti. I might not be a psychic reader like the guys at Psychicguild but I can definitely see the number of tourists in Djibouti increasing drastically in the following years.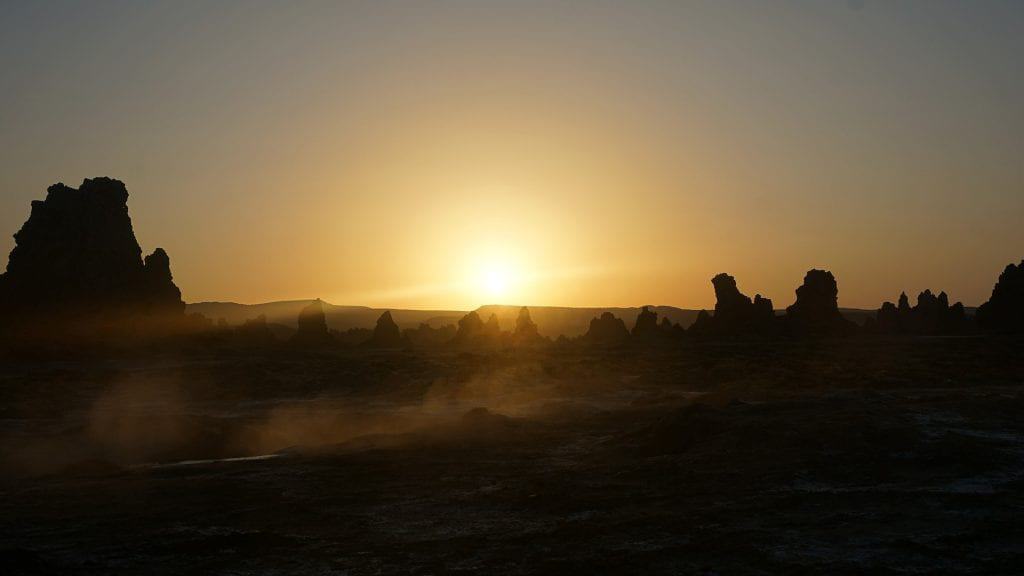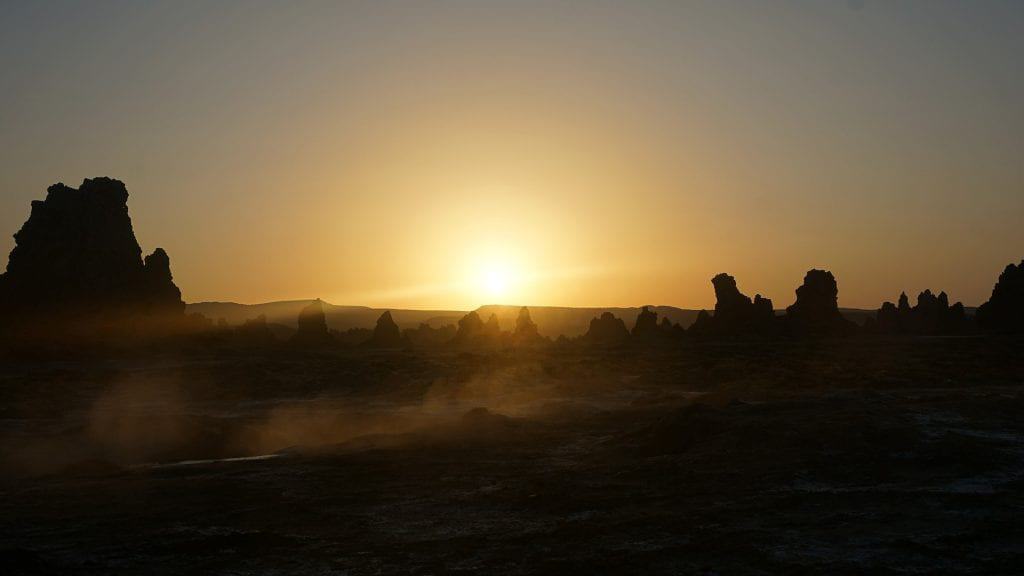 Why should you visit?
The country has three different regions, including a desert, mountains, volcanos and stunning beaches. All that while being one of the smallest countries in the world!
5. Comoros: 24,000 visitors per year
Where are the tourists?
This unfortunate country faced 20 coups in the past 40 years with the head of state being assassinated. Statistically, that means that there's a coup in every 2 years. Additionally, Comoros has the highest inequality index of 61 with half of the population living with under $1.25 per day.
Why should you visit?
You can visit an active volcano, a mysterious salt lake, see enough animals to rival Noah's Ark (even though it's such a small island), and of course beaches. Additionally, Comoros is the world's largest ylang-ylang manufacturer: oil used in the creation of perfumes.
4. Sao Tome and Principe: 8,000 visitors per year
Where are the tourists?
Like a few others on this list, many people don't know that this beautiful piece of land exists. The country's own slogan is "A well-kept secret". I'm sure that if you knew about it, you would have visited much sooner.
Why should you visit?
Stunning colonial architecture, amazing fish dishes, arguably the best place in the world for whale watching, mountains, beaches, and heart-warming hospitality. And they also claim to have the world's best dark chocolate.
Talking about unfrequented places, check out my list of the most haunted places in Europe and the most haunted islands in the world!
3. Kiribati: 4,000 visitors per year
Where are the tourists?
This is probably the most geographically isolated country on the list. It's a tiny island in the middle of the Central Pacific and there are flights to Kiribati only a few times a month. By the way, you're mispronouncing the name. It reads Kiribass. They don't have a letter 'S' in their alphabet but they do have the sound s, which spells as 'ti' or 'tu.
Why should you visit?
It's a beautiful and peaceful place with some amazing diving spots and personally, I think it's a real surprise Kiribati is one of the least visited countries in the world. Its location in the Central Pacific makes it a good starting point for island hopping in the Central Pacific.
2. Somalia: 1,500 visitors per year
Where are the tourists?
The unfortunate turn of events is turning Somalia into a failed country with insurgents holding a large portion of the country under control. Governments advise their citizens against visiting, resulting in only 1,500 visits per year, which makes Somalia by far the country that has the lowest number of visitors per capita.
Why should you visit?
If you're an adventurist junkie or just love traveling in dodgy countries Somalia should be at the top of your bucket list. Keep in mind that there are only a few hotels in the whole country and practically no nightlife. However, after 20 years of lawlessness without a Government, the country seems to be stabilizing but it's still considered not recommendable to visit.
1. Nauru: 360 visitors per year
Where are the tourists?
Nauru is the world's third smallest country with 13,000 people living at 21 square kilometers. The only airline that flies to Nauru is Our Airline with an old Boeing plane.  The whole island is a large phosphate mine and Nauru lost a lot of its natural beauty because of the mining activities. Additionally, you need a visa to visit but there are only a few embassies of Nauru around the world.
Why should you visit?
Nauru still has some amazing beaches and breathtaking coral reefs. And you can also say that you visited one of only two countries in the world that technically don't have a capital. Surprisingly, the other one is Switzerland. Finally, if you're fit enough you can complete a circle around Nauru (19 km) and say that you literally ran around a country!
Talking about the least visited places on our planet, check out this awesome list consisting of the most haunted islands around the world.
Honorable mentions: Solomon Islands, Tuvalu, Vanuatu, and the Marshall Islands
All these microscopic Pacific nations have a count of around 10,000 visitors per year. The reason why is similar for all of them as they are located in the middle of nowhere with the nearest big landmass being hundreds of miles away.  And that's a good reason to visit them. You will find only a few people at the unspoiled, pristine beaches of these islands. I decided to give them an honorable mention in order not to make this list too homogenous (ex. a bunch of small Pacific islands located in the middle of nowhere).
Are you looking to visit any of these countries? Check out CheapOair's site for the best deals in your area. This is the discount program I used to visit a few of the countries on this list and the flights were surprisingly cheap.
Have you ever visited any of the least visited countries in the world? If no, where would you like to go first? Let me know in the comments!