Whether you have been to Spain's sunny Costa del Sol before or have an impression in your mind of what it must be like from what you have seen or read, you have to throw all these impressions aside as Nerja is not your typical Spanish holiday destination. Affectionately referred to as The Jewel of the Costa del Sol, Nerja, is a beach town filled with plenty of things to see and do that also happens to be ideally located for a day trip to Granada or a tour of the white villages of Andalucia. If you're traveling in the south of Spain and planning to visit this beautiful Mediterranean resort town soon, keep reading; here are the best things to do in Nerja- the balcony of Europe!
Getting there
Thanks to the well-maintained motorway, a taxi transfer from Malaga (the nearest airport) to Nerja now takes only 60 minutes. 56-kilometres east of Malaga under the imposing Sierra Almijara mountains, Nerja has managed to escape the building boom of the 60's and 70's retaining much of its old-world charm. While a popular place for northern European retirees the locals or Nerjeños are a very welcoming family-oriented bunch who like their town just the way it is. Despite the obvious income that tourism brings to Nerja, the local authorities have been careful in finding a balance between promoting itself and the quality of life it offers its residents.
Save up to 25% on your flight to Nerja with Qatar Airways's Oh-la-la deals.
Things to do in Nerja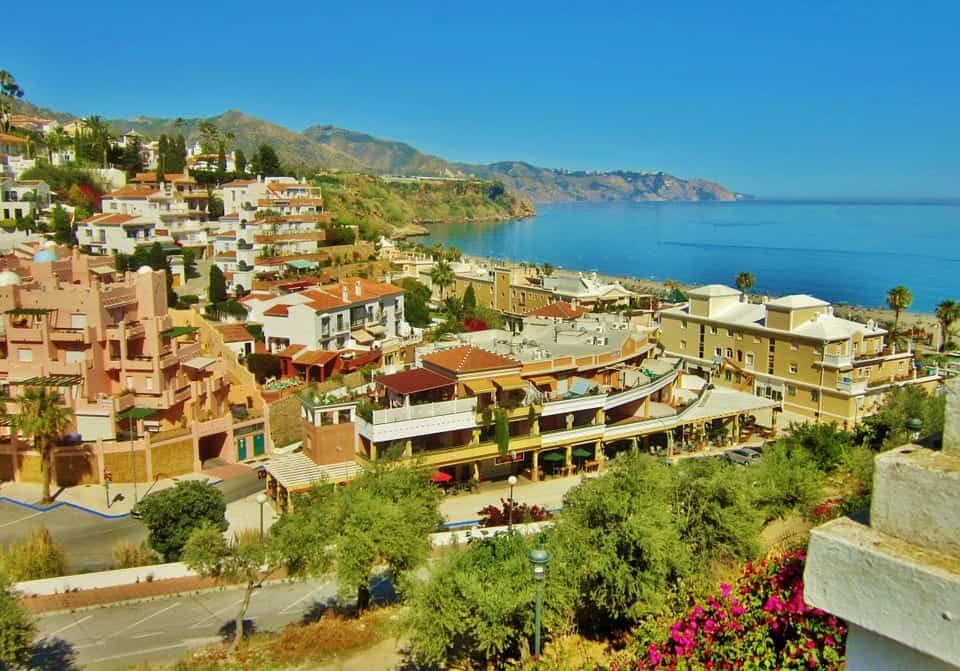 People visiting Nerja will enjoy the fact that the town has managed to keep much of its old-world charm and is devoid of the high-rise buildings that are typical on other parts of the Costa del Sol. While being big enough to offer great shopping, Nerja also has a wide array of dining opportunities. You can find Spanish, Italian, French, Indian, Thai and Japanese restaurants and even Irish bars serving typical pub grub food.
The vast majority of people who holiday in Nerja are there for the beaches. However, there are so many more things to do in Nerja!
Enjoying this post? Then you may also like our guide to planning a road trip in Northern Spain.
Balcon de Europa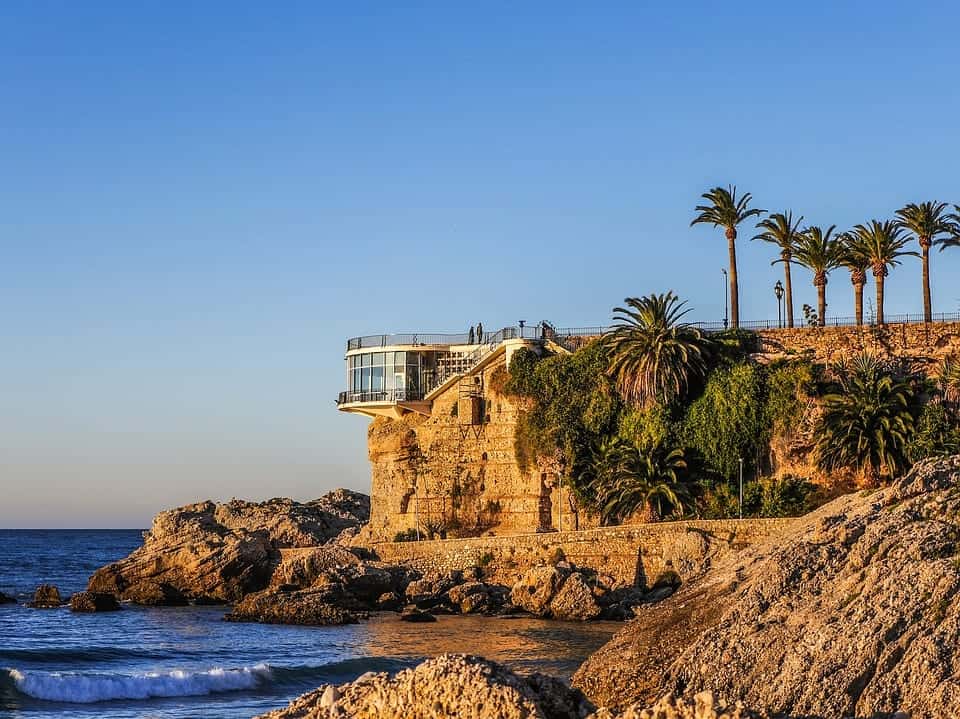 Regarded as the hub of the town and where everyone meets up before a night out, the Balcon de Europa is a pedestrianized observation point that offers spectacular views of the Mediterranean coastline. The "Balcony of Europe" got this name back in the 1800s when King Alfonso XII visited Nejra after the major earthquake and said that this Spanish coastal town was the balcony of Europe. When you experience the stunning views of the Mediterranean Sea from the Maro Cliffs, you'll understand why that's the case.
And since I mentioned the Maro Cliffs, the next place you must see is…
Sierras de Tejeda, Almijara y Alhama Natural Park
Nerja is surrounded by the Tejeda, Almijara and Alhama Mountains which form a natural park that gives the city a backdrop of spectacular limestone mountain ranges that overlook the Mediterranean. If you like the outdoors, this natural park is one of the most exciting things to do in Nerja and one place you definitely shouldn't miss. There are several different hiking trails and some fascinating natural wonders, like…
The Nerja Caves
Talking about things to do in Nerja, this list can't be complete without the Nerja Caves. Stumbled upon by a group of boys out hunting bats in 1959, the Nerja Caves are a series of underground caverns that stretch for almost 5 kilometers (3.1 miles). The caves are open to the public and are also one of the biggest tourist attractions in all of Spain.
The Chillar River
For a great family day out that won't cost a penny, pack a picnic and hike the Chillar River. The hike is 8 kilometers long, but you can do as much of it or as little as you want. Make sure you wear a pair of waterproof shoes and also remember to bring plenty of drinking water. Along the hike, you will find natural pools that are ideal for swimming or just cooling off.
Hike El Cielo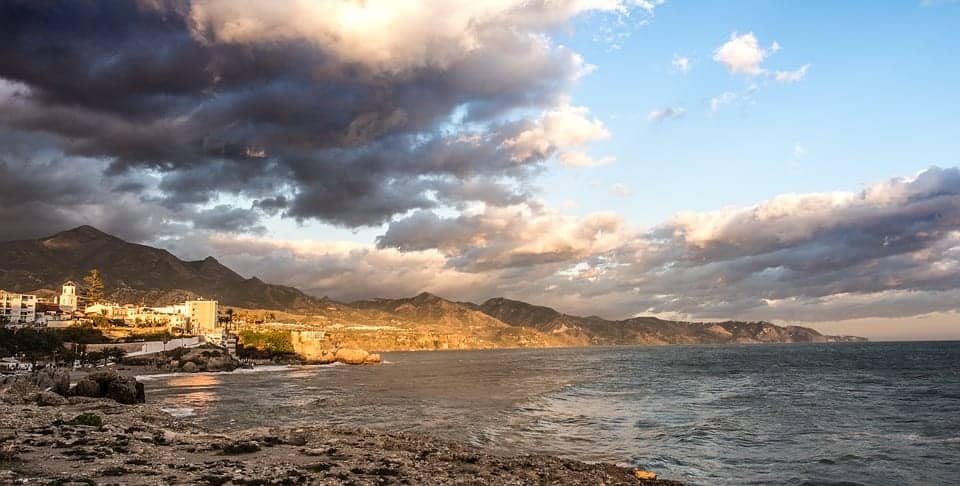 Standing at 1,500 meters above sea level, El Cielo (English: Heaven) is the highest mountain in the region, and trekking up is one of the most exciting things to do in Nerja. There are several routes that lead to the top, and most of them are easily accessible and not very strenuous. If you're hiking El Cielo in the summer months, it gets a bit rough but once you reach the top, the views will make you forget all about it. El Cielo offers some of the most spectacular views of the surrounding countryside, the Costa del Sol, and even the North African coast.
Aqueduct of El Aguila
Another amazing sight in Nerja is the Aqueduct of El Aguila; one of the oldest aqueducts in Spain that's still in use today. Built in the late 19th century to aid the ongoing industrial revolution, this aqueduct is widely regarded as a historic jewel of Spanish architecture today. Locals were initially using it to transport water to the Maro sugar refinery which isn't around anymore, unlike the aqueduct which still stands proudly, passing the test of time.
Church of El Salvador
Located right behind the Balcon de Europa, the church of El Salvador has been around from the 17th century. This makes the church one of the oldest surviving buildings in the region and one of the most interesting things to do in Nerja for history lovers. The church is a very interesting sample of local architecture, combining a mix of baroque and Moorish elements. Interestingly, this church is one of only a few in the whole world with representations of the three archangels, including San Miguel (Saint Michael the patron saint of Nerja).
Head to the beach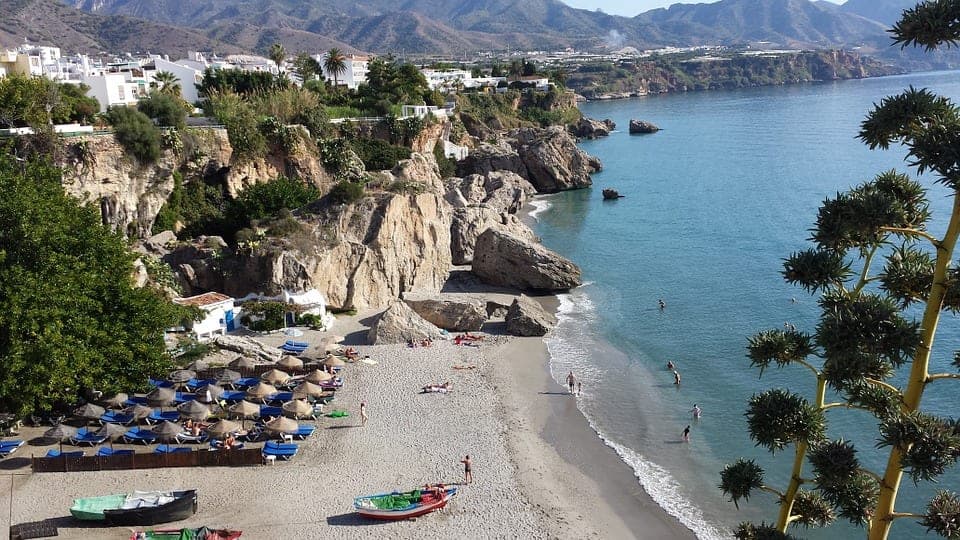 Needless to say, a trip to Nerja can't be complete without visiting some of Nerja's many beaches. The most famous beach around is Playa de Burriana, located directly under the cliffs the town is built upon. Consisting of a mixture of fine sand and pebbles, Playa Burriana has everything you'd expect from a "Blue Flag" beach. If you are in search of a quieter place to hang out for the day, try Maro beach. Here, you can rent sea kayaks and explore the surrounding cliffs, underwater caves, and waterfalls.
Take a day trip to Malaga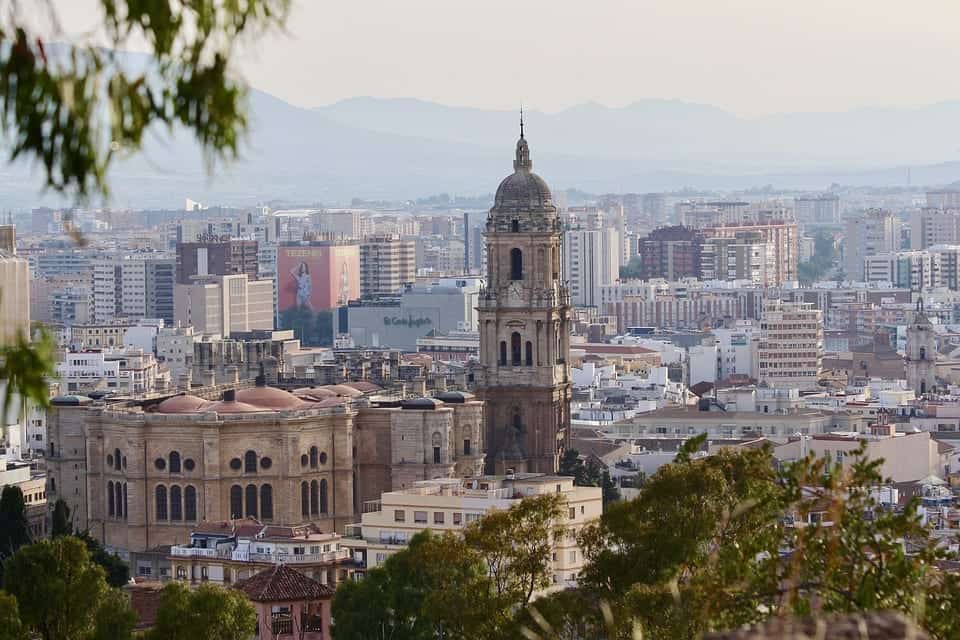 If you run out of things to do in Nerja, you can always take a trip around the southern provinces of Andalusia. A great starting point is Malaga, the largest city in the region. Many people think of Malaga as just the place they fly into and depart from, but actually, Malaga is an amazing city with plenty to see and do. With attractions like the Roman Colosseum, the Moorish Alcazaba Palace, and the imposing Gibralfaro Castle, Malaga is a city well worth spending a day in.
Frigiliana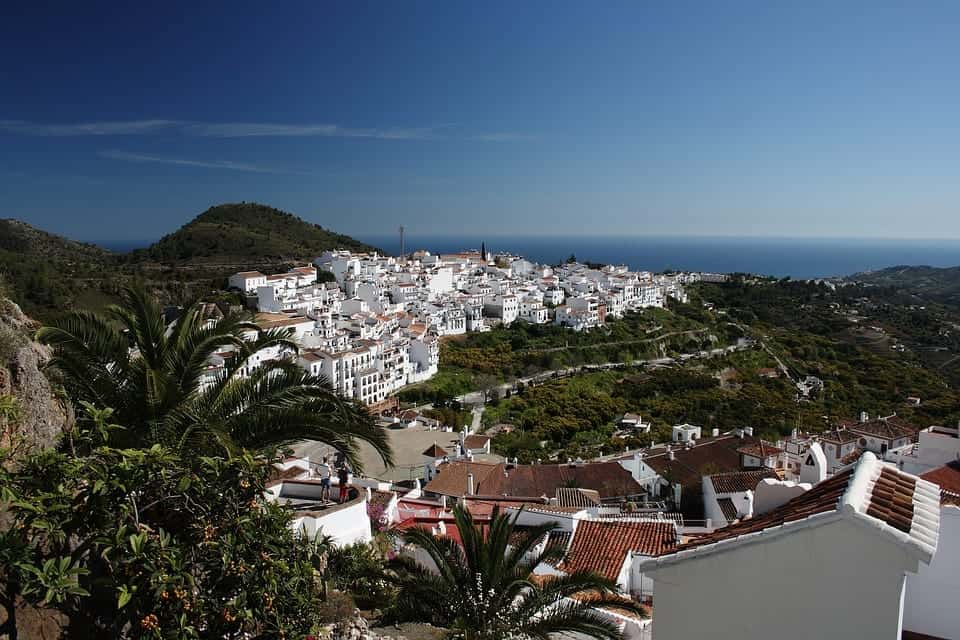 Located just six-kilometers north of Nerja, the white village of Frigiliana is a Moorish gem of narrow winding streets that has amazing views around every corner. In the upper, older part of the village, you will find several bars with rooftop terraces hugging the main square. If you're looking for some good restaurants or just want to have a drink and enjoy the view, this is the place to be.
The 'Lost' village of Acebuchal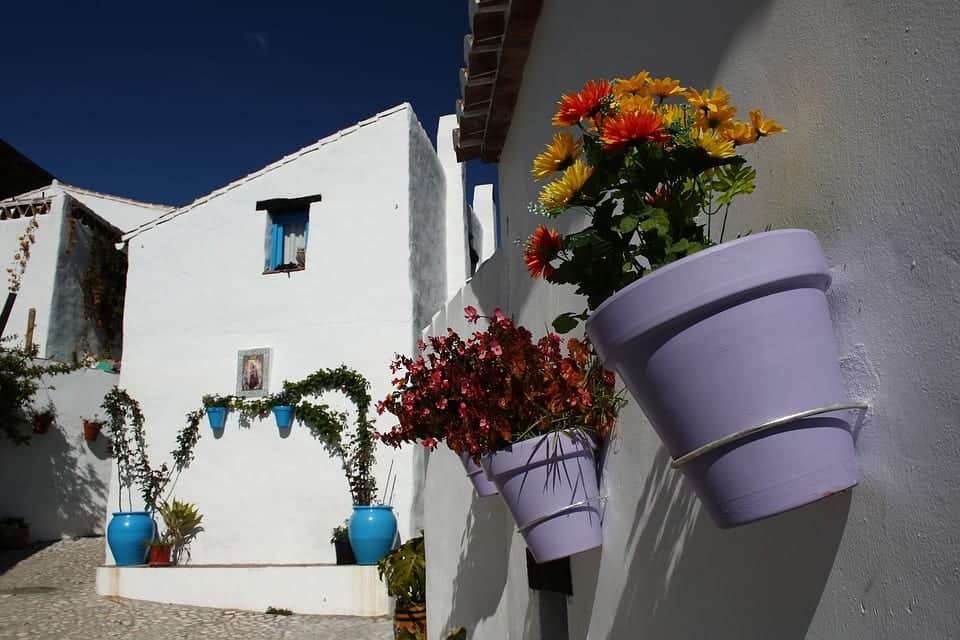 Situated in the heart of Almijara and Alhama Natural Park, near the border between Competa and Frigiliana, the lost village of Acebuchal is one of the most interesting sights near Nerja. The name Acebuchal first appears in history books around the 17th century as a stopover destination for passing traders. The village suffered terrible faith during the Spanish Civil War and all of the people living there were forced to abandon their homes. The village was completely empty until 1998 when Antonio "El Zumbo" decides to come back and rebuild it. Today, his efforts are finally paying off, as the village is slowly turning into a tourist attraction.
Granada
Granada and it's amazing Alhambra Palace is just a 1hr and 15min drive from Nerja. Before you go, be sure you have tickets as the Alhambra is booked up for months in advance. If visiting Nerja during the winter, consider skiing in the Sierra Nevada. The Sierra Nevada Mountains are located just outside of Granada and are home to the most southerly ski resort in Europe. In late spring it's possible to go skiing in the morning and be sunbathing on the beach after lunch.
Enjoying this post? Then you may also like our guide to solo travel in Spain.
Ron Montero Distillery
Around 30 kilometers away from Nerja, you'll find the small town of Motril which is home to Ron Montero; one of the last traditional rum-making distilleries in Europe. A quick visit to the distillery will give you a glimpse of the long tradition of rum making in the region. The distillery is open for visitors from Tuesday to Saturday and there are rum tasting events every evening.
Take a cruise to Portugal
Finally, if you're looking for some more things to see and do, a cruise along the Iberian Peninsula will give you the ideal combination of outstanding natural beauty and cultural cities. There are multiple different cruises that take you to the iconic Portuguese city of Porto which straddles the Douro River and is home to breathtaking baroque churches and an incredible medieval district. My personal favorite is the cruise arranged by Jules Verne that also takes you to a wine cellar where you can sample the local produce and get a glimpse of the production process.
Helpful resources for traveling to Nerja
Save up to 25% on your flight to Spain with this Qatar Airways coupon.
Also, for the best car rentals, use my AutoEurope discount code and get the best deals on car rentals in Spain.
If you're looking for a good travel insurance package, use my World Nomads coupon.
For some amazing and budget-friendly tours in Spain, my go-to choice is always Intrepid. They have over 50 tours in Spain and you can never go wrong with them.
Also, if you're looking to save on accommodation, use my Booking code and save up to 15% on all accommodation in Spain. Alternatively, check out some of the Collegiate properties in the region.
Finally, use points.com to track all of your loyalty programs and earn more rewards with less miles.
Now, it's your turn- did you ever visit Nerja? Would you consider it as your next summer holiday destination. What were your favorite things to do in Nerja from this list? Let me know in the comments!
Like it? Pin it.