Travelers love Key West for its relaxed and easy-going atmosphere. Casual dining, informal accommodations, leisurely walks, and the nightly Sunset Celebration at Mallory Square are just a few of the reasons people keep coming back. But there's more to the Keys than just the city of Key West. If you're planning to spend more than a few days here, you should definitely check out the natural beauty and abundant wildlife at the two national parks near Key West, Dry Tortugas and Biscayne.
Dry Tortugas National Park
Dry Tortugas is one of the newer national parks near Key West, and it's accessible only by water. There's a commercial ferry with regular round-trip departures from Key West, about 70 miles away. Private and charter boats can also access the park. This park consists of seven small islands and the surrounding waters. It was first established as Fort Jefferson National Monument by President Roosevelt in the 1930s and later expanded to include additional keys and waters, becoming Dry Tortugas National Park in 1992.
What to See and Do

Geography and the man-made structures here offer an inviting environment to abundant sea life. Snorkeling and diving along old naval pilings, the moat wall, and shipwrecks and natural coral reefs offer something for everyone, from novice to expert snorkelers and divers. Popular sites include Little Africa, a coral reef called that because of its shape, plus Windjammer Wreck, Pulaski Shoals, and Texas Rock. Visitors to Dry Tortugas can even snorkel and dive along the moat wall at night for a chance to see nocturnal animals in action.
Tours of Fort Jefferson provide an overview of the dramatic seafaring history of the area. Special events including living history programs and stargazing at night. Garden Key and Loggerhead Key have beaches that are open to the public. Guests who'd like to extend their stay and explore all that the Dry Tortugas have to offer can book campsites at Garden Key. These are first-come, first-served. Campers must carry in all supplies, including water.
Related: the best places to go on a honeymoon.
On the Water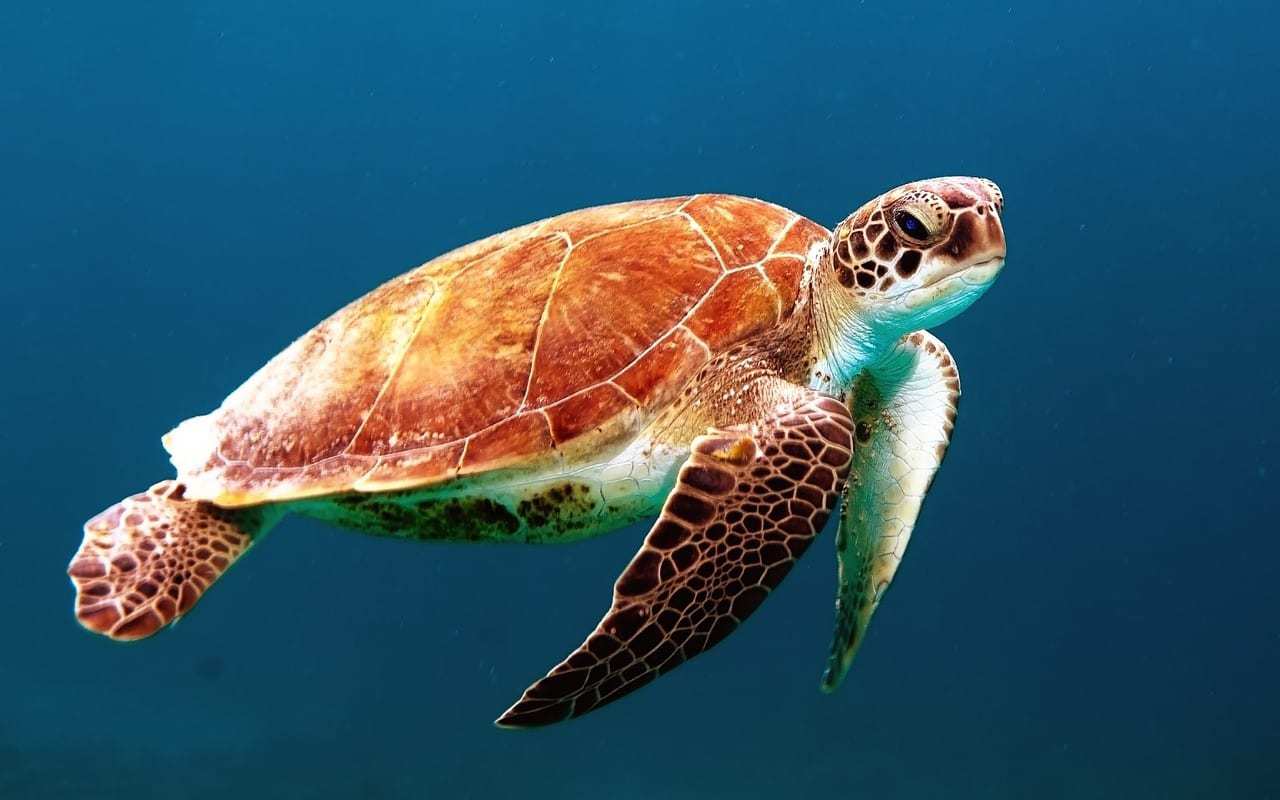 Recreational and sport fishing are welcome in many areas of the park but you would have to get special permits. Going with a charter fishing company can ensure compliance with all of the applicable rules. In addition, the charter fishing boat often has all the fishing tackle anyone could need, so travelers don't need to worry about not having gear of their own. For visitors who'd prefer a smaller boating experience, All-In Fishing Charters is a great choice for observing sea turtles, nesting and wading birds, and other wildlife. Alternatively, if you don't want to pay a charter fishing company, you can also get your own kayak or canoe and explore independently.
Biscayne National Park

Biscayne National Park is located at the uppermost part of the Florida Keys. This park is less than a 150-mile-drive north from Key West along the scenic Overseas Highway. Nearly all of this unique national park is under water. It was established in the late 1960s as part of an effort to protect the last unspoiled parts of the Florida Keys from development.
Related: Unique things to do in Orlando
What to See and Do
Book a tour from the park's visitors center for an overview of the cultural, historical, maritime, and natural make-up of the area. Outside companies also offer tours, as authorized by the park. These tours tend to fill up quickly. However, keep in mind that if you're driving up from Key West for a day, it's recommendable to make reservations.
Biscayne Bay is shallow enough to see a plethora of diverse marine life from over or under the water. The shores are lined with mangrove trees and the ecosystems they support. Canoe and kayak trails (and rentals, if needed) allow visitors to see wildlife and plants up close. Jones Lagoon and Hurricane Creek are especially popular and allow for access to areas otherwise unreachable by boat. Visitors who'd like to camp overnight in the park can do so at Boca Chita or Elliott Key. Campsites fill up first come, first served. Boca Chita has no amenities beyond the campsites. Elliott Key has restrooms with showers, picnic areas, trails, and swimming areas.
Related: How to visit Hawaii on a budget
On the Water

Biscayne National Park is a great place for fishing and paddle sports. Grouper, bonefish, snapper, and tarpon are often caught here. State regulations and licensing laws apply as to what areas can be fished and what can be kept. For non-local visitors, booking a charter fishing boat can make the trip easy. These captains generally know where the most active fish are. They have the necessary permits and gear for a smooth sailing trip, whether you're interested in reef, wreck or shoreline fishing.
The Maritime Heritage Trail is a string of underwater sites. These include several shipwrecks from as far back as the 1880s, and ranging from wooden ships to vessels with steel hulls. Some sites are restricted to scuba divers only, and others to snorkelers. The park's Biscayne Birding Trail is a good way to see wading and shorebirds of all kinds that find a home here.
The great parts of Key West itself can't be underestimated. There's great food, entertainment, and natural beauty the city streets, parks, and squares. But for visitors with a little extra time, a visit to the area's national parks can provide an off-the-beaten-path experience that you'll never forget.
Helpful resources for visiting Key West
If you want to get the best flight deals to Key West, use this speciall offer by Air France and save up to 20% on your flight booking.
For some great accommodation deals in Key West, use this Booking.com special offer and get up to 15% off on all accommodation bookings. Another great budget option is staying in motels. For the best motel deals in Key West, check out Motel6.
Are you planning to visit a lot of popular tourist sights? Use this offer to get a City Pass and save up to 44% when visiting the most famous tourist attractions in Key West.
If you want to rent a car, use this special offer by Sixt to get 15% off on all car rentals in Key West. 
Want to attend some events in Key West? Use this Seat Geek coupon to get up to 10% off on all ticket purchases. My favorite thing about it is that you can see the venue from the seat you're booking before you actually book!
Have you ever been to Key West? How do you like these national parks near Key West? Would you visit some of them? Let us know in the comments!
Like it? Pin it.