Turkmenistan is a socialist, tightly controlled by the police, country in Central Asia roughly the size of Thailand, inhabited by only 5 million people. However, it's a country with a rich history, and definitely a must-visit place. If you're wondering what to expect when traveling to Turkmenistan, keep reading. This former Soviet country is home to the biggest archeological site in Central Asia, the former biggest city in the world, the door to hell, the birthplace of the Zoroastrianism, and arguably the strangest capital in the world. To add to that, petrol is cheaper than water here.
The bad part about traveling to Turkmenistan is that outside of Ashgabat, you need to have a guide. In fact, you need to have a letter from a tourist agency in order to obtain a visa. And the whole process will take around 6 weeks. Yes, that means you will have to do all the exploring accompanied by a guide. And you have to pay for them and their meals which will cost around $30 – $50 USD. They can let you roam around Ashgabat and other big cities alone but you're legally forbidden to travel around the country without them. Additionally, tourists are charged a tourist tax of $2 USD per day. You will see this on your hotel bill.
A few things you should know about Turkmenistan
Avoid walking alone in the north-east of Ashgabat, especially in the late evenings. These areas are notorious for drugs trade and violent crimes.
Turkmen are the only people in Central Asia that don't eat horse meat. In fact, the Ahal Tekke horse breed, which is one of the fastest and strongest in the world, is their national symbol. Today, there are only 2,800 horses of this breed, mostly because the Bolsheviks were slaughtering them for food during the Soviet era.
You can find prostitutes in the Florida Disco on Gorogly Street but you don't want that. I've seen a lot of tourists that were imprisoned, harassed by the police or even deported just because they were accompanied by a prostitute.
Since I mentioned it, if you actually
are harassed by
the police, you will need to find a translator. The Turkmen police officers only understand Turkmen.
Your hotel room is likely bugged, so be careful what you say. Never forget that the big brother is watching.
If you're traveling as an unmarried couple, you won't be allowed to share a hotel room.
Homosexuality is illegal in Turkmenistan and punishable by law.
The Police has the right and power to stop and search you on the street at any time. If that happens to you, stay calm and don't let them put their hands in your pocket in the process. You don't want to end up as a victim of drug planting in one of the last police states in Central Asia.
Smoking is completely banned in public areas, including the streets. However, you can find some restaurants and cafes where this is allowed.
Finally, if you're sending a postcard, government agents will probably check what you wrote before they actually send it out. Keep that in mind.
Watch out for the weather… Seriously!
Most of Turkmenistan is made up of the Karakum Desert. Hence, the temperatures in Ashgabat in the summer go up to 50° C, making traveling very difficult. What makes things even worse is that most Turkmen leave their gas stoves burning 24/7. Why? As you may or may not know, Turkmenistan is a country that has an abundance of gas, which is free for all citizens. However, lighters and matches aren't. Apparently, that's enough of a reason to have your stove burning all the time.
Don't underestimate the curfew
Funny enough, according to government sources, Turkmenistan is a crime-free state. This is, obviously not correct but it is a fairly safe country. One of the reasons is the police curfew that doesn't allow anyone to be out on the streets after 11 PM. And you should too. Trust me you don't want to get in trouble with the Turkmen police, one of the most corrupted and notorious units in the world.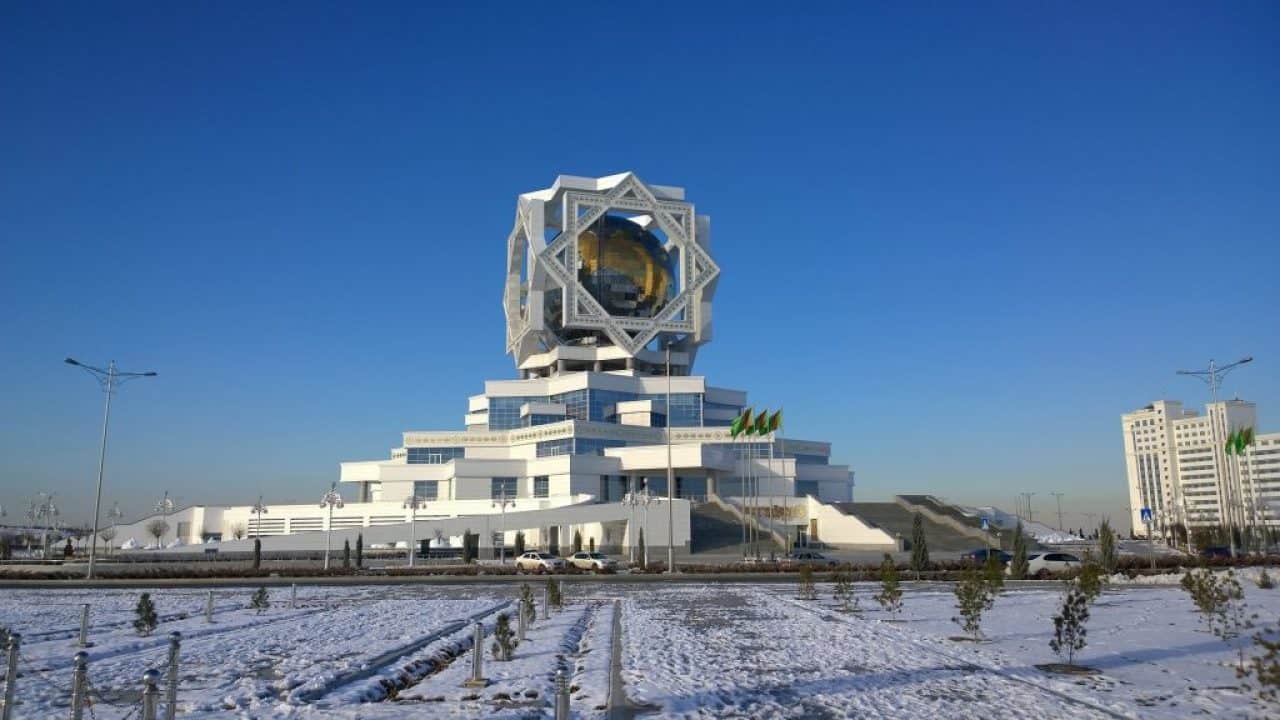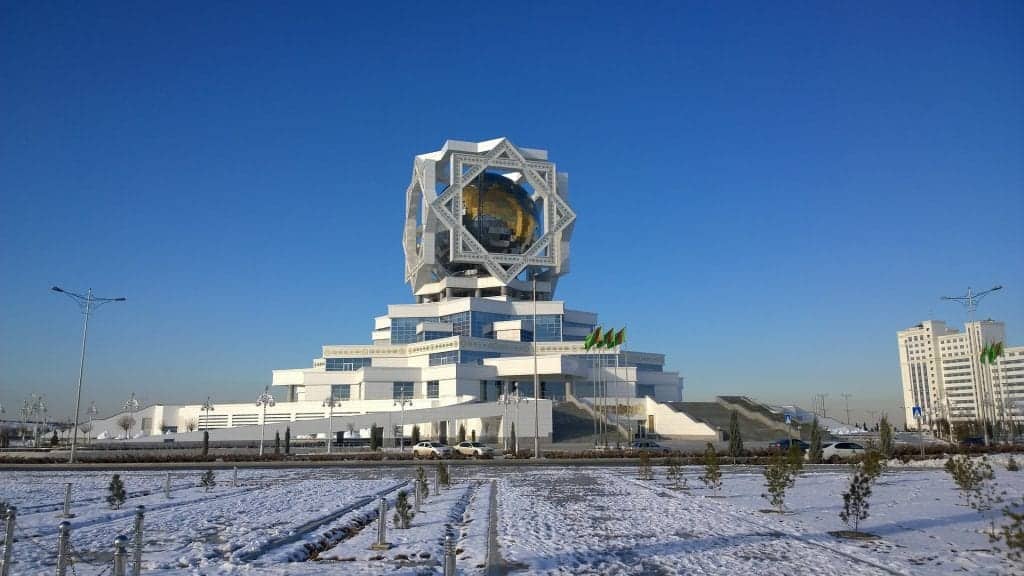 No travel zones
There are several regions in Turkmenistan that have been declared as restricted areas. These are the areas surrounding the Caspian Coast, the borders with Iran, Uzbekistan, and Afghanistan and the Dashoguz region. If you still want to visit one or more of the restricted areas, you need permission from the government. Keep in mind that Turkmenistan Airlines will not even sell you a ticket to one of these regions if you don't have that permission. The whole process of getting that permit takes at least 10 days.
Be careful with the 'Cargo Ferries'
If you're browsing the internet or going through guidebooks, you'll probably come across the ferries that travel around the Caspian Sea. They enter the port in Western Turkmenistan from either Iran or Azerbaijan. These 'ferries' are in fact cargo ships that take passengers if they have enough space. The main issue if you would like to go on this adventure I the fact that you might not have enough food and water to make the trip. Don't even get me started about the toilet and sleeping facilities. And the worst part is that when ships reach the port, they often wait at least a week for a vacant dock because everything goes so fast in Turkmenistan. Hence, I've met some travelers that had their Turkmen visa expire while they were waiting in the ferry with very limited resources of food and water.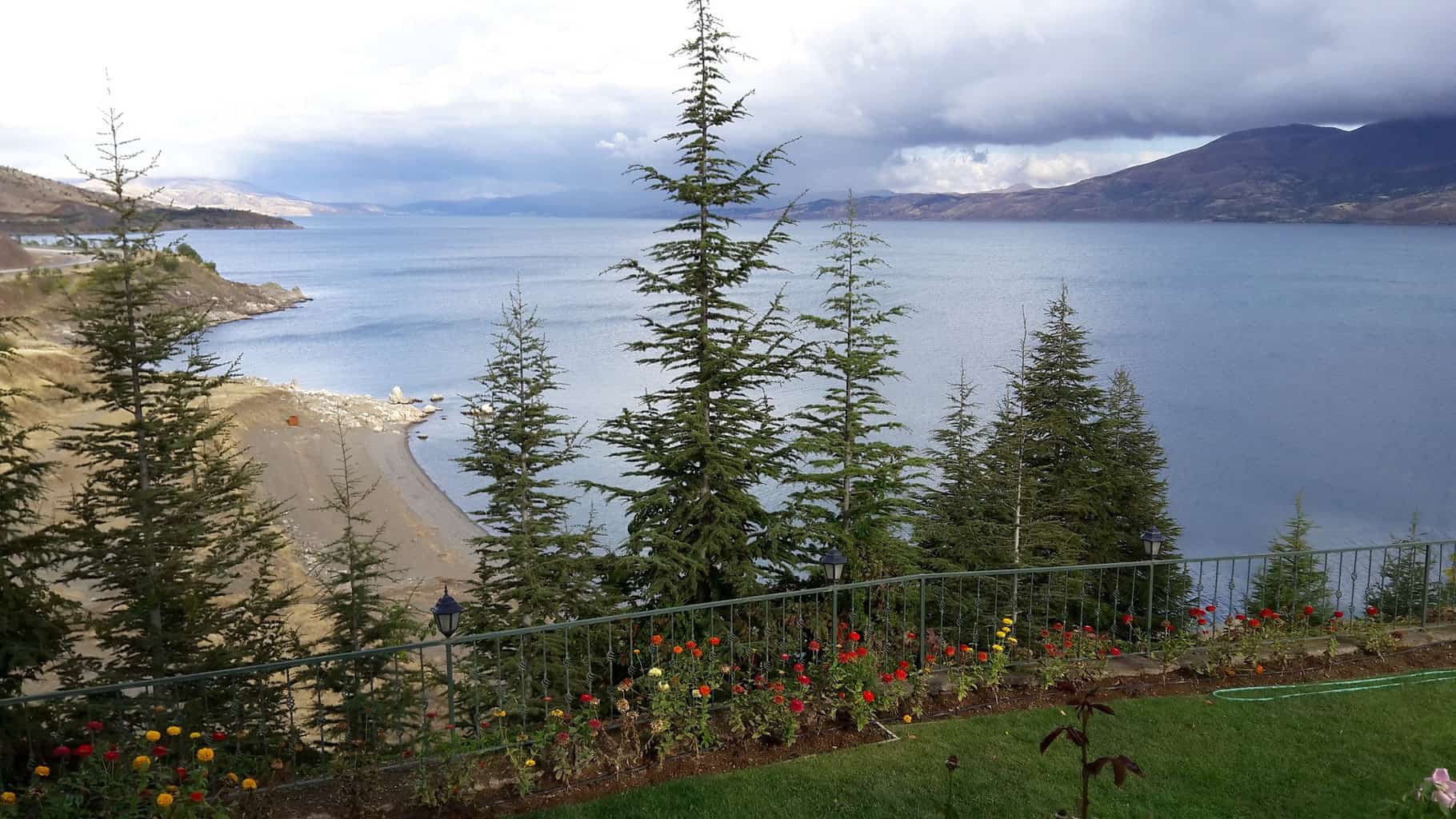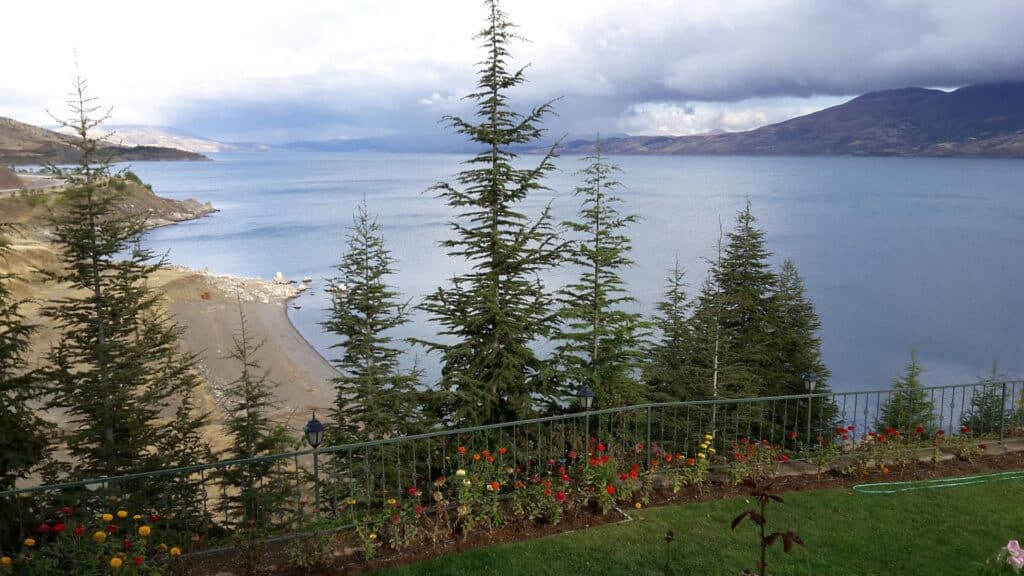 Ashgabat, a capital like no other
When you land in Ashgabat, there will be no sign welcoming you or telling you where you are. There's not even a sign marking the terminals or anything of that kind. In 1948, a major earthquake completely destroyed the city, killing over 100,000 people. After that, the city was rebuilt in a completely Soviet style.
However
, after 1991, Turkmenbashi came to power.
Yes, he changed his last name to "leader (or father) of all Turkmen", building a personality cult
similar to
the North Korean dictators
.
The eccentric dictator completely changed the face of Ashgabat. The city had to look appropriately
for what he claimed to be the Golden Era of Turkmenistan
. That's how we got modern Ashgabat.
A brand new city full of sterile white marble and golden statues, surrounded by teeming bazaars, mosques, and mysterious alleys
.
Have in mind that the internet is almost non-existent in Turkmenistan and heavily controlled by the government. There are only 4 internet cafes in the capital with a horrific connection. On top of that, there are pictures of the president everywhere just to remind you that the big brother is watching.
The forgotten city of Merv
Located in the middle of the Silk Road, Merv was arguably the world's largest around the 10th century. After the establishment of the Silk Road, the city of Merv was growing at the speed of light. Until Genghis Kahn's son slaughtered 700,000 people in 1221. Today, this is the largest archeological site in Central Asia and a place where the empires of Alexander the Great, Genghis Kahn and the Soviet Union meet. The whole place just smells of history and it seems like it connects these three, at first sight, completely unrelated empires. If you're a sucker for history (like me) Merv is a place you need to visit at least once in your life.
Gonur Tepe
Back in the days, this place was a real trade hub, covering over 3,000 square kilometers and countless of settlements on the Murgab River
. Only three hours driving from Merv, you will find Gonur Tepe.
This ancient place is
supposedly
the birthplace of the Zoroastrianism and a home to one of the oldest civilizations in the world
!
The old temples and palaces look completely different than anything you've seen before and they're in a
surprisingly
good condition
.
The door to hell
The Darvaza Gas Crater looks like it came out of a Sci-Fi movie. That's how it got its name: "A door to hell". I don't know if there is a door to hell on our planet but if there is I bet it would look like this. Back in the 1970s, Soviet scientists discovered what they thought was an oil deposit. But when they started drilling they were really surprised when they realized that was actually a gas deposit. The area completely collapsed releasing gas all over the place. The scientists thought the gas was poisonous so they set the whole place on fire. 50 years down the stretch- that fire is still burning. This is something you can't see anywhere else in the world and it's slowly emerging as Turkmenistan's main tourist attraction.
Karakum Desert
When I came here I was expecting to see nothing but sand dunes, isolated cities, and camel riders. However, I was in for a big surprise in the Repetek Nature Reserve in the middle of the desert. The reserve is a home to over 1,500 different species like vegetation of shrubs and thorny plants, invertebrates and other small animals. All this led to UNESCO making Repetek a Biosphere Preserve back in 1979. Karakum will definitely change the way you feel about deserts and it's certainly a place worthy of your time.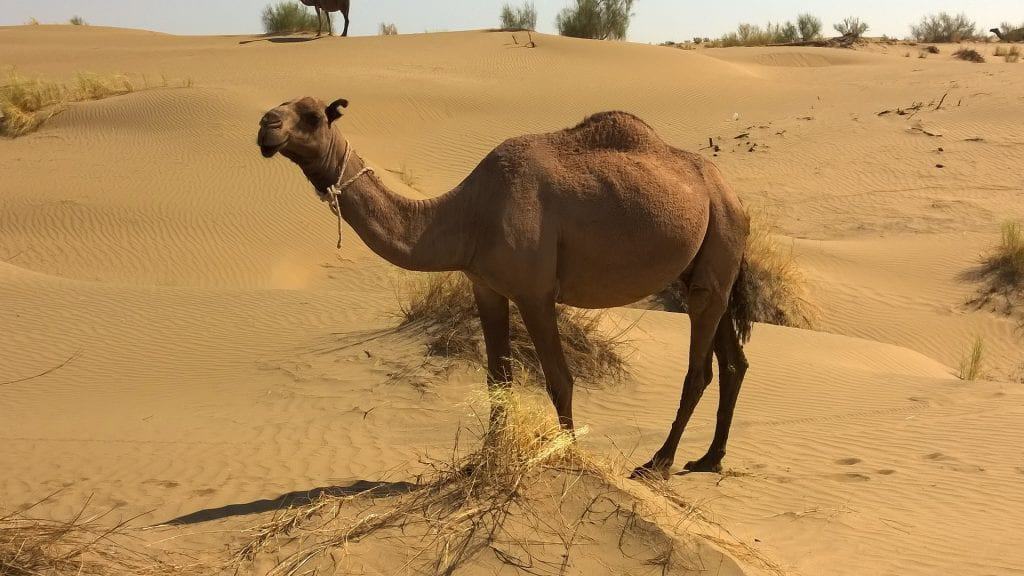 Swimming Underground
Another amazing site is the Kow Ata Underground Lake, located in the Bakharden Cave, east from Ashgabad. It's a sulfur lake which means that the water is naturally heated and the temperature is around 35°C. The lake also includes 37 other chemical elements and many people believe coming here a few times might help you cure pretty much any disease. To add to this amazing experience, once you get out of the lake you can lay down on a colorful Central-Asian style carpet and have some black tea and freshly grilled shashlik.