We all have a bucket-list, a list of places that we want to see before we die. The human life, however, is too short for most of us to tick everything off the list. Not everyone has the courage to quit their job and wonder the world in a quest to complete his/her bucket list. Our planet is a beautiful place that has countless breathtaking sights and life-changing experiences that are waiting out there for you to discover them. Some of these places are well known, others not so much, but they all have a special place on my bucket list. Moreover, I hope this post will inspire you to travel more and to cover some of these places. Let's dig into this ultimate travel bucket list!
1. Trek to Machu Picchu, Peru

Like it's not amazing enough how did the Incas manage to fit these stones so perfectly together, they also did that at 2400 meters above ground. Even though it was built in the 15th century, and the Spanish invasion happened in the 16th century, Machu Picchu was still unknown to the Western world until 1911.
2. Take a swim at Devil's pool, Zambia
The Victoria Falls are considered to be one of the seven natural wonders of our world and certainly one of the most spectacular places in Africa. The lake is literally located at the edge of the waterfall. The experience gives you the ultimate thrill of flirting with death while enjoying in one of the 7 natural wonders.
3. Boarding at Cerro Negro, an active volcano in Nicaragua
Cerro Negro is one of Nicaragua's active volcanos that turned into a tourist destination throughout the years. Adventurists normally hike to the top and board down- either riding or surfing on a wooden sledge. It's an amazing adrenaline rush to feel coming down with 40 miles per hour from 2350 meters in the air. And if that's not enough, remember there's an active volcano behind you.
4. Pink spring in Japan
The springs in Japan look amazing. There are many amazing sights in this world, but no other similar one to the spring in Japan. From March until May, it's the season of the iconic 'Sakura'- the native term for the cherry blossom season. That's the time of year when Japan looks like it came out of an anime movie.
5. Enjoy the colors of the northern lights
This natural phenomenon is caused by collisions of electrically charged particles coming from the Sun and entering the atmosphere. Only a few people are lucky enough to see the astonishing colors of the Northern lights moving above the Antarctica Circle. The breathtaking sight is a proof of the work of the greatest magician out there: Mother Nature!
6. Dip in the Blue Lagoon, Iceland
There's no bucket list without mentioning this amazing place in Iceland. The Blue Lagoon is a geothermal spa located in a lava field! 70% of the water comes from the sea, while 30% is fresh water. The temperature of the water is around 38 °C. If you're wondering about the amazing color, it's due to the blue-green algae and the mineral salts.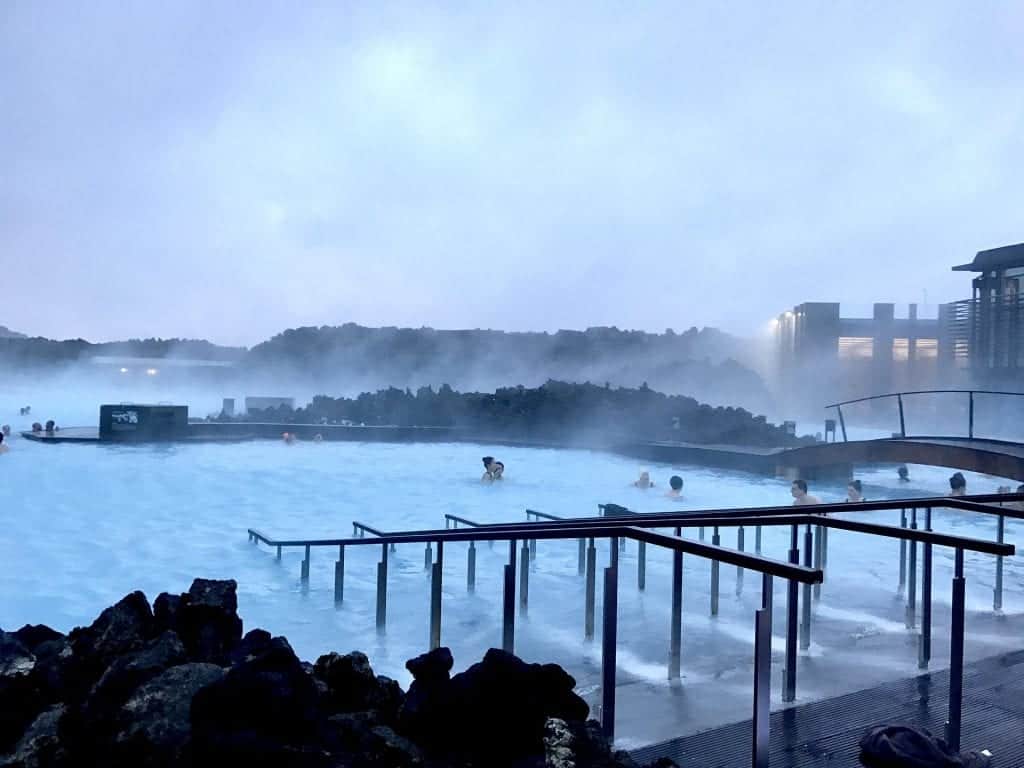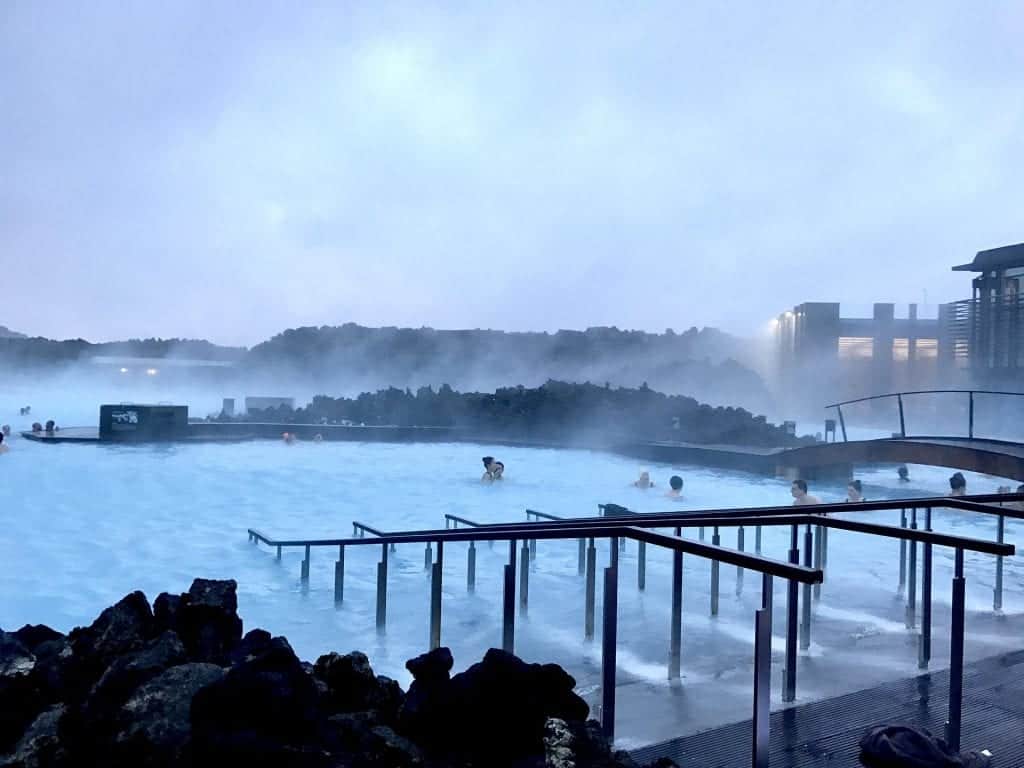 7. Explore the Amazon jungle in Brazil
This jungle covers 2.3 million square kilometers. This jungle is an ecosystem of its own with all of its unique species, making the Amazon jungle a real marvel of the planet. Moreover, navigating through the Amazon jungles is a daring and life-changing experience that almost has a mythical status among most travelers.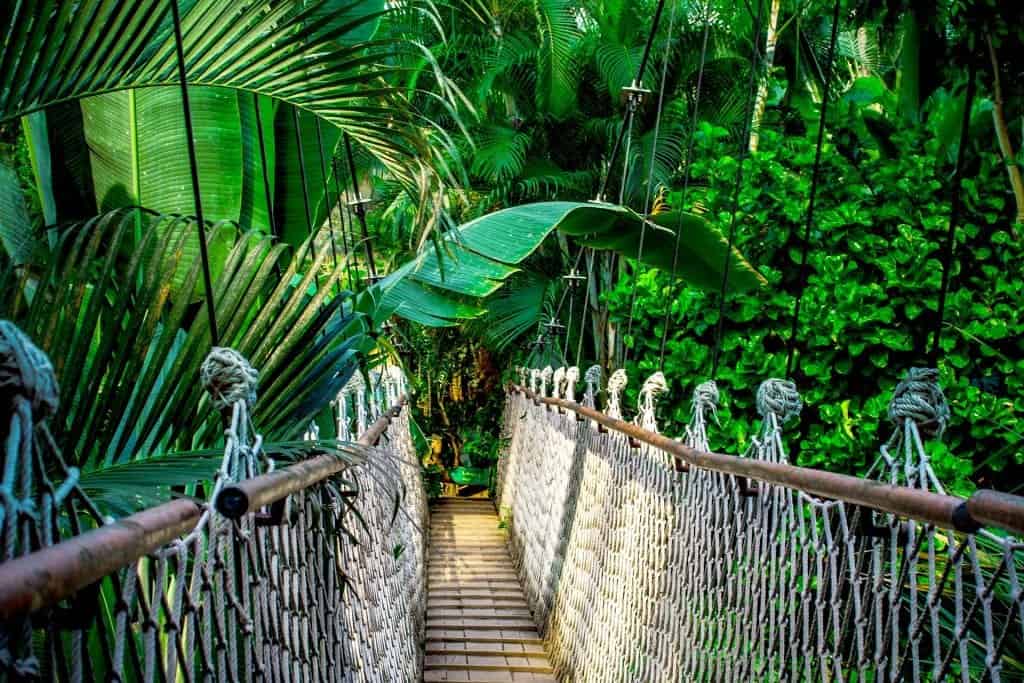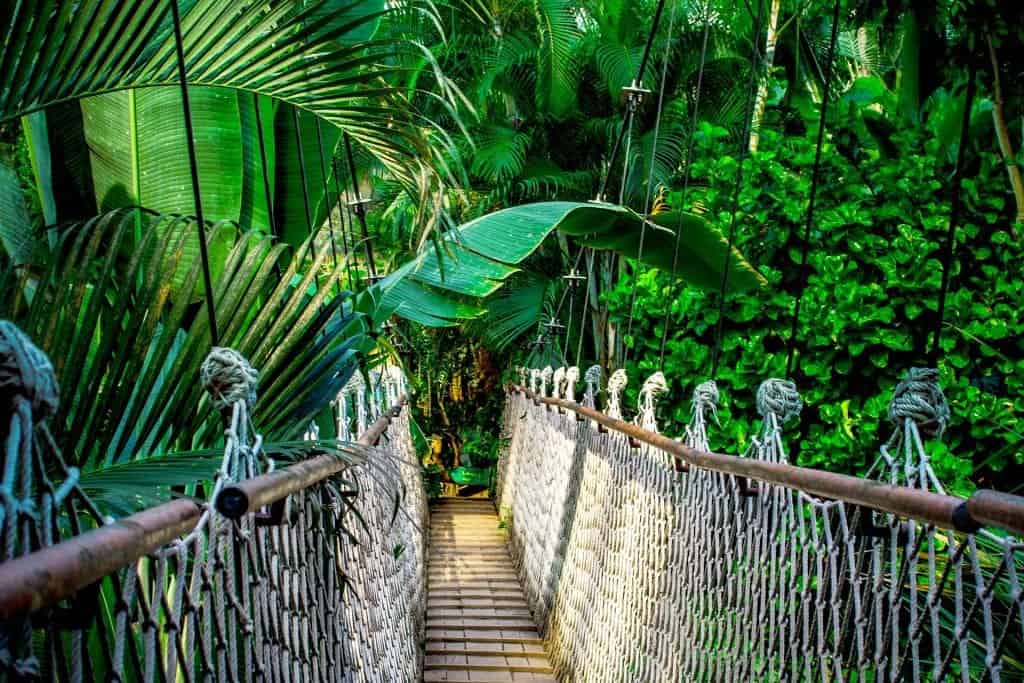 8. Hike in Patagonia, Chile
After reading Bruce Chatwin's book, there hasn't been a day not to think about getting blown away by the giant mountain glaciers and crystal blue lakes of Patagonia. Patagonia is my ultimate 'getting lost' place. Hanging on the edge of the world, Patagonia covers an area of 400,000 vastly unexplored square miles. Are you planning a trip to this heavenly place soon? Take a look at this comprehensive Patagonia itinerary for some useful information before you go.
Looking for the best hiking socks for your next mountain trip? Hover here for more information.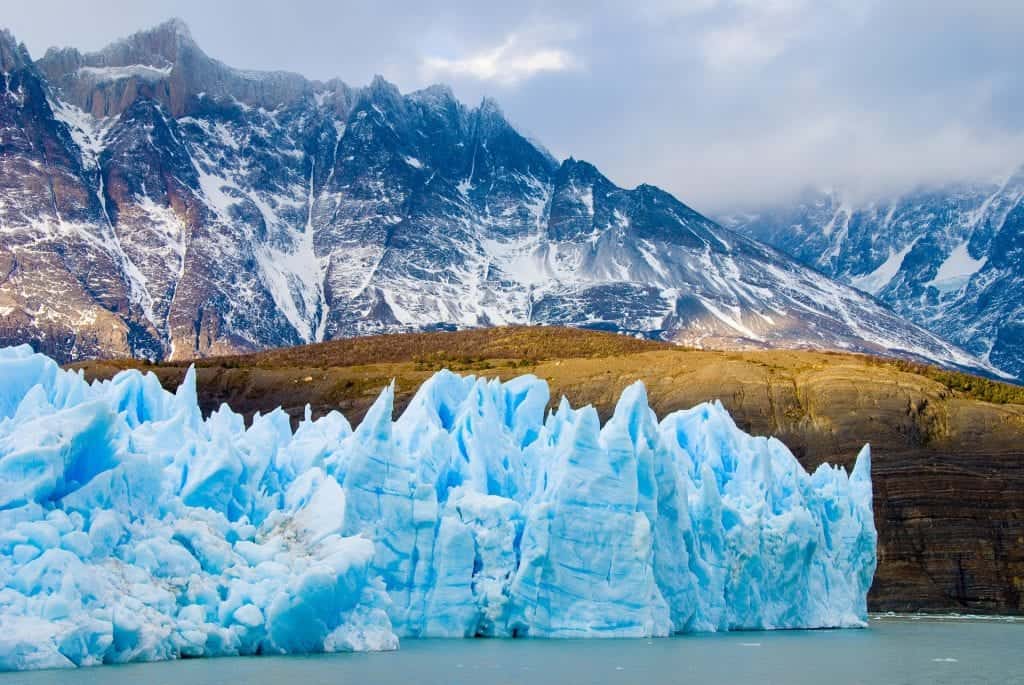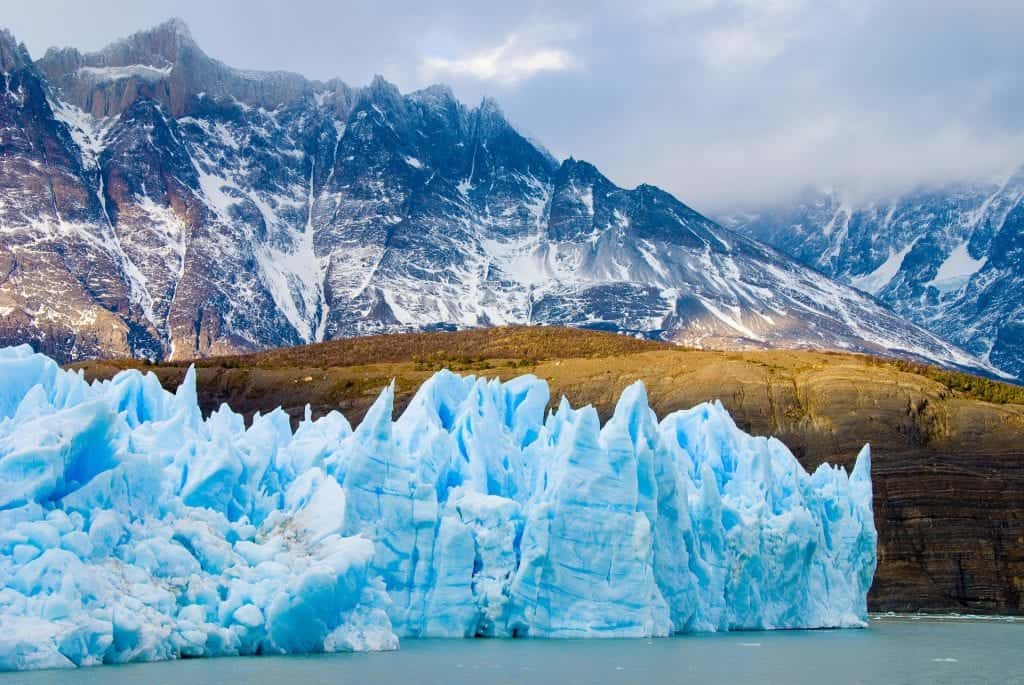 9. Serengeti Great Migration, Tanzania 

bucket list destinations
Serengeti is a geographical region located in Northern Tanzania. The main actors of the Great Serengeti migration are 1.5 million wildebeest and around 200,000 zebras that move annually in pursuit of fresh fields and water. Furthermore, the migration takes place across 150,000 miles of open plains and woodlands.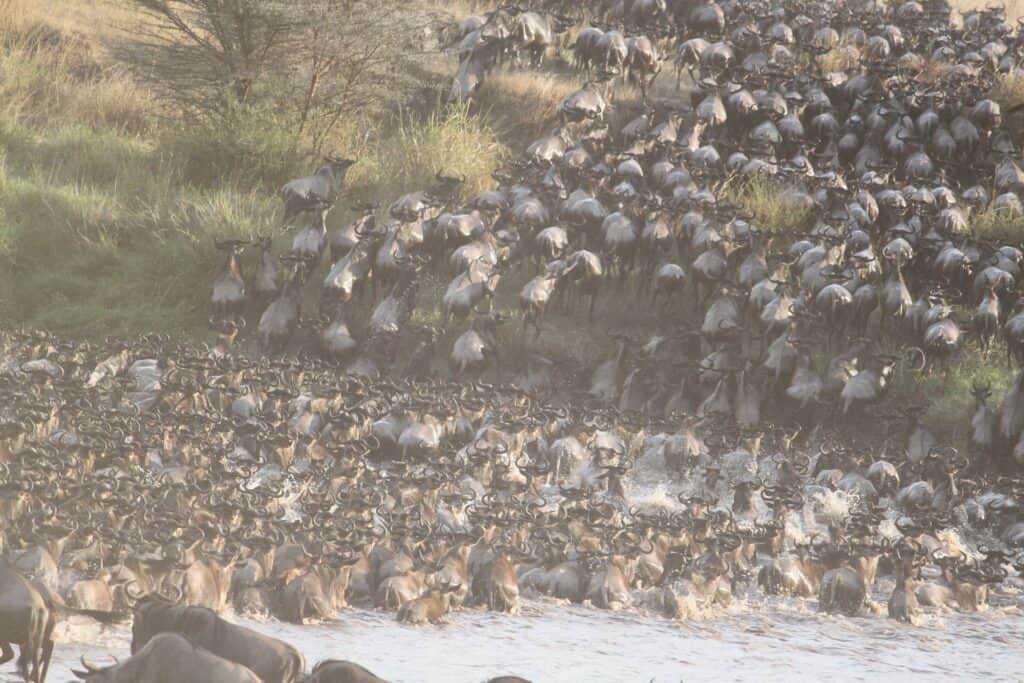 10. Hot balloon ride in Cappadocia
The movie-like picture of hundreds of hot air balloons disappearing into the pink sunset of Cappadocia has been at the top of many travelers' bucket lists for a reason. Drifting over the heavenly landscape and valleys scattered with stone houses accompanied by lovely vineyards.
11. The Grand Canyon
I know this one is a really mainstream choice and a lot of people mention it in this context, but the Grand Canyon in a natural wonder of this world for a reason. The Grand Canyon might seem like a giant hole in the desert, but it has another way in which it's beautiful with its jagged edges and seductive crevices that look like they're hiding the biggest secrets of our world. Every adventurer's dream, isn't it?
If you're planning to visit this marvelous site for the first time, check out this guide to Grand Canyon for beginners.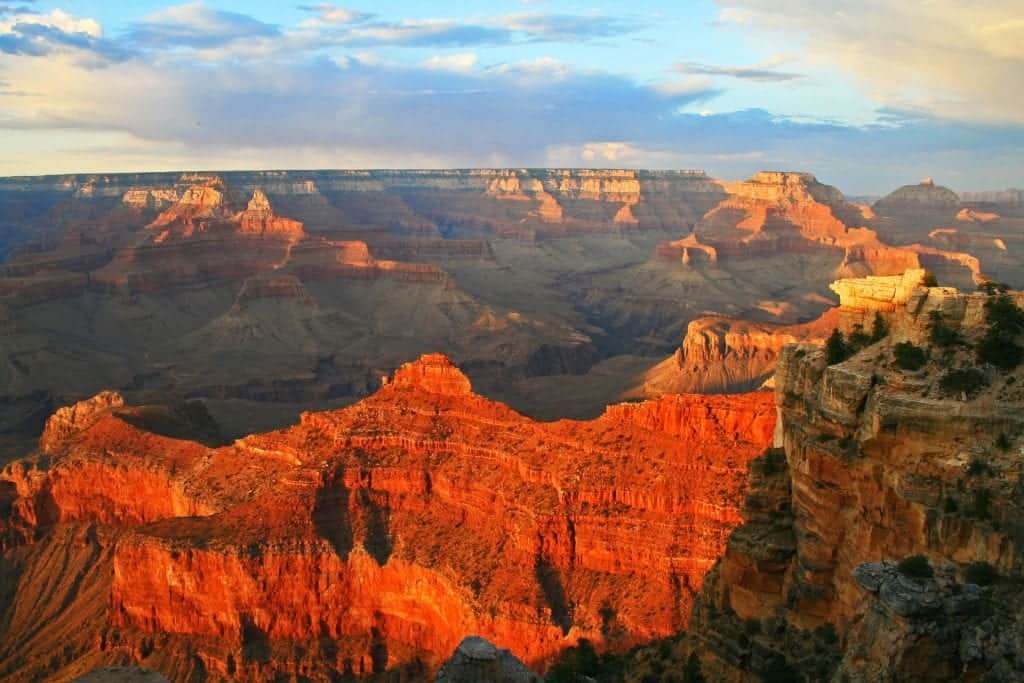 12. Petra the lost city
Petra is an abandoned ancient city that had a historically important location on the crossroads between Egypt, the Arabian Peninsula, and Phoenecia. The city is literally carved inside a rock. My first thought when I saw the pictures from it was: 'This place looks like it came out of an Indiana Jones movie. It actually did!