I spent one year in India, mostly living in Delhi, but I also traveled around a lot. And traveling is the world's greatest teacher. Following the premise 'the best life-changing decisions are made without overthinking, I booked my flight after passing the job interview and I was on my way. I spent a year in a completely different environment from anything I ever saw before. I went through thick and thin and I grew a lot as a person. India turned out to be a great teacher and this article is about the 9 important life lessons India taught me. What is life like in India?
Embrace the chaos and find the beauty in that
It's very hard to adjust to India in the beginning, especially if you are visiting for the first time. For the first few weeks, you probably won't be able to notice anything but overcrowded smelly streets, filled with garbage and just too many people, terrible traffic, and unbearable noise. And no, that's not because you are looking at the wrong places. That's because you are looking with a wrong set of eyes and a locked mind.
It was only after completely opening my mind and starting to adopt pieces of the Indian way of perceiving things, that I realized that the problem was me. India was the first country in Asia that I visited and my mind was just used to the western way of thinking and doing things. After completely opening my mind I had a real revelation as I was walking the crowded streets of Old Delhi. I've been traveling the world searching for the beautiful but never until this moment I realized that if you don't carry the beauty within yourself, you will never find it.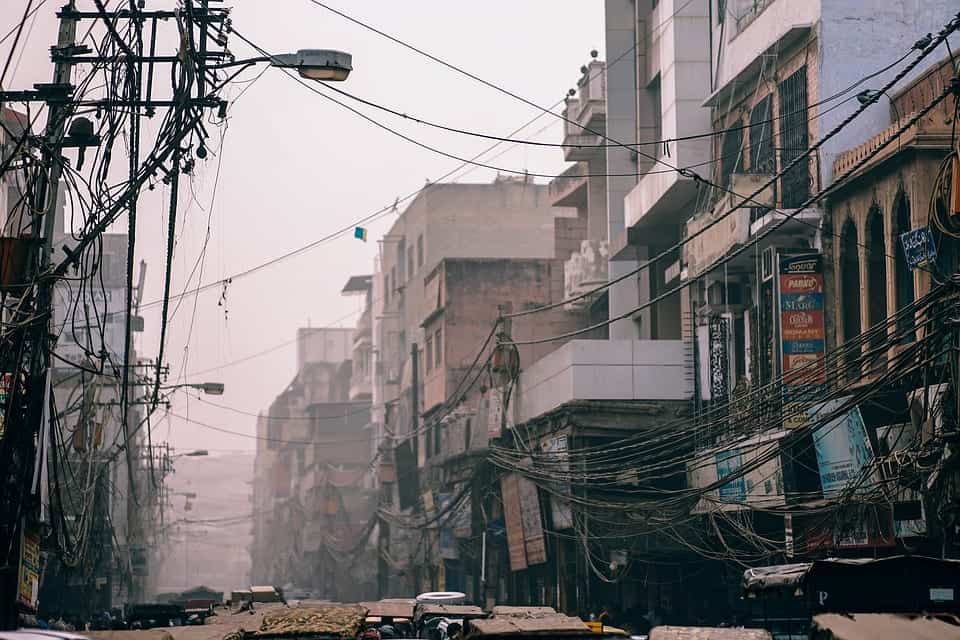 It's moments like these that make us take a deeper look at ourselves while also finding beauty in the lesson learned from the depths of disarray. If you look hard enough, you will get to understand that there is a purpose in all of our experiences, no matter whether they are good or bad.
 Life is 10% what happens to you and 90% how you react to it
Spending a year in India, I got the chance to spend some time in the slums, the poorest parts of the country. The people that live here have nothing. As I walked around the Dharavi slum in Mumbai (the second largest in Asia), I could see people, thrash, dirt and poorly constructed houses where bricks and cement are a rare sight. The kids playing on the streets were wearing old and worn out clothes and I couldn't spot a toy anywhere, not even a ball.
But still, I could see a lot of happy faces. I could see kids enjoying their innocent games on the streets with joy on their faces. These kids showed me that no matter how much you struggle or going through a rough time you can't allow yourself to forget about peace and joy. Without these things life becomes meaningless.
Discover a new dimension of patience
As I said, you probably won't love India right away. It takes some time to start loving the country and their way of doing things. So if you're planning to make a quick visit, I wouldn't recommend that. Take the time and travel as slowly as you can. And while traveling, your best companions should be your open mind and your patience. You should immerse yourself in the local life instead of going for sight-seeing and leave right away.
Don't count on finishing anything quickly in India. There's this thing called India-time which basically means no one is going to show up on time when you make plans. Instead, they will come after they finish the thing that they were doing before that. And this happens everywhere, in the public transport, in the corporate world, in the bank, and even when meeting with friends. It's something every tourist/expat is annoyed by at first, but if you look at it in a vacuum and forget about your western rules, it can be quite refreshing.
There's a Jugaad for everything
Imagine that you need something or you have some problem. And there's a machine that can fix that problem and make your life easier. But why would you pay for the machine when you can improvise a solution(a.k.a.) make a jugaad by yourself. Jugaad is basically a home-made substitution for practically everything. Most Indians have this hidden engineering part of their brain that can fix anything with a Jugaad.
One example is the 'coffee machine' of this street vendor.
I also started applying this principle to my life after some time. It was the summer and the temperatures were in the upper 40s'. It was my last month in that flat so I couldn't find an AC to rent just for a month. All of the offers I could find were for the entire season. So instead, I always used to put cold water bottles and ice cubes on the fan and the cold drops circulating around the room really made a difference.
 Action rather than words
It was difficult in the beginning. Indians don't really use the words please and thank you. My friends told me I'm being too formal several times in the beginning. 'Formalities aren't necessary', they said. It's even completely common to get silence as a response to offering your seat to an elderly person on a crowded train or even doing a favor to someone. Those kinds of things would be even considered rude where I come from.
But once you have close Indian friends, you get to understand that they will always be there for you, no matter what. And they wouldn't expect a thank you or please. They see helping you as their duty. If you get rid of the formalities, life can be much easy. Just show your appreciation for someone with your guests, not with your words. Just think about it: which action would show more appreciation? Saying thank you to your mom for preparing a meal or waiting for her to sit down so you can all enjoy the meal together?
You can't control everything and life should be spontaneous
Seeing all the problems in the Indian society, in the beginning, I was extremely critical. I was even starting to be judgmental. 'We could have sold these problems in such a simple way in my country', I used to think. Besides all the jugaads, I was getting frustrated by the lack of societal solutions. I was even starting to think less about Indians and was wondering if I am actually becoming a bad person.
After some time I started reading some ancient books when I had another revelation. It was more than 2000 years ago when Buddha was teaching his pupils about the nature of existence. 'Everything is constantly changing, eternally, in a flux' he used to say. Then it hit me: he's right, but we Westerners have put so much effort into trying to create a society that brings stability, certainty, and control. Although that's not necessarily a bad thing, it can turn you into a control freak. You need to learn to let go. Chaos is the truth of reality. You need to let go and learn how to dance with chaos. If we want to survive in this century of constant change, we must learn how to embrace the chaos.
Related: 15 most unusual festivals in India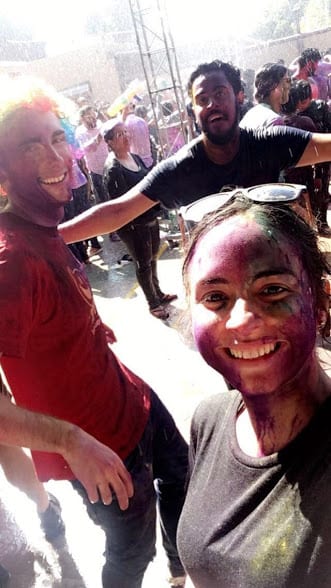 Living in India vs traveling in India
Traveling around India is completely different compared to actually living there. Most travelers coming from the west travel with first class AC trains or with private chauffeurs. And if you are one of them, you are losing a lot. You can't get any idea about the way Indian society works, nor about their social problems, traditions, norms, and customs. India has much more to offer than sight-seeing. There's much more to see than the Taj Mahal or the ghats in Varanasi.
That's why even if you're staying for a short-term, mingle with local people, eat street food, do things the Indian way, try to make a jugaad, don't just search for the easy way out. The streets of India are filled with adventure, revelation and life lessons if you only step out of the box and find the beauty in the chaos.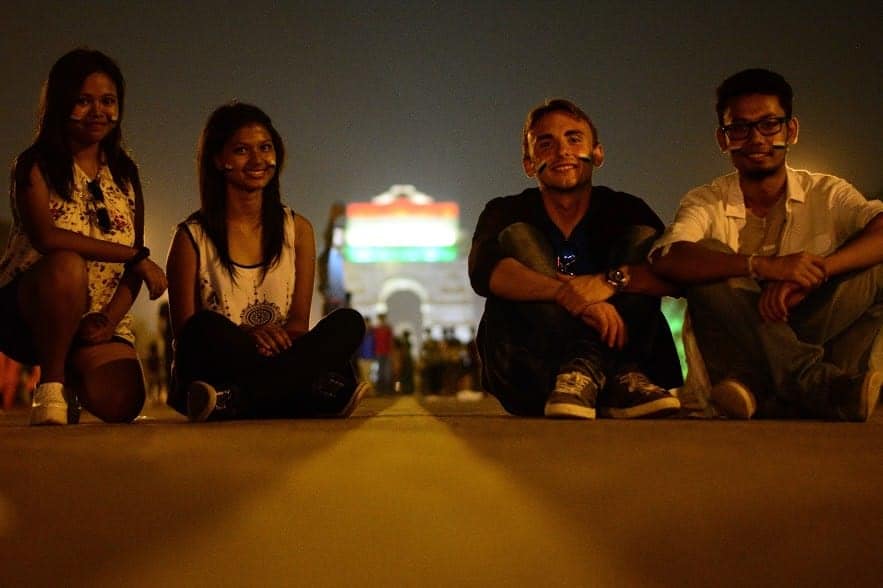 Racism is everywhere
Now I know some of my friends might get mad at me for this one, but racism is present in India. Not in an extreme form maybe, but it's still there. It's true that India is one of the few countries in the world that had a lot of different ethnic groups without any major inner wars historically. And they managed to preserve this big land filled with all these different people because of their tolerance and respect towards others.
However, some of the today's Indians seem to forget that. I've witnessed several instances of racism, especially towards people from the Northeast (Asian appearance), South Indians (darker skin), and even dark-skinned tourists. Here's a very interesting article that talks in more details about whether India is racist towards black people. There's even positive racial discrimination towards white people, that unfortunately are still perceived as superior and rich. I guess not even the most tolerant countries are an exception of racism everywhere where there are minorities.
 All is well in the End. If not it's not the end
The turn of fate is an important concept in Hinduism. Hindus believe that anything is possible and hope and faith can always change things for the better. India is a patience test, and the first months certainly weren't easy. Not only is an India a patience test, but be sure that India will bring out your biggest personal flaws out on the surface and will make you confront them. I'm pretty sure my roommates would agree with this (they were also expats).
During my time in India, I did everything, from washing clothes with my hands to cooking on my own jugaad, through traveling in the cheapest trains and buses, getting my phone stolen, but also going to fancy parties and events, and even dining with an actual guru. To put it simply, I learned that there's a jugaad for everything. And that no matter how rough things get, all will turn out in the end. Just don't rush and let things take its course. I always kept in mind the legendary quote from one of India's most successful blockbusters: 'All iz well '. And I'm going to finish this article with my favorite quote from this movie:
"Life is a race". – "I don't think so. Girls, buses, trains, and even exams and jobs – all come back after some time, so there's no point of running after them".