I decided to choose Semporna as the last stop of my 3-month Southeast Asia backpacking adventure. I know chances are, you never heard about this place and are wondering why would I even choose that place. The reason is I'm not a fan of mainstream places and I am always looking to visit places other travelers would skip. And I keep finding really beautiful places, that are somehow not on the tourist map. Just like the tropical islands in Malaysia featured in this article. 
For the record, I visited Langkawi, the Perhentian Islands, and Kapas and they are amazing, but a bit overcrowded for my taste. I also visited Bohey Duland, Mantabuan, and Sipadan, all near the city port of Semporna and I can claim that they are just as beautiful as Malaysia's most touristy islands. I reached Semporna by bus from Kota Kinabalu that took around 8 hours. After reaching Semporna I was easily able to book my cruise to the first Island: Bohey Dulang. There's not much to do in Semporna and the few people that come here only use it as a transit point to some of the islands.
Bohey Dulang Island
Located around  25 km away from Semporna lies, in my opinion, the most beautiful Malaysian Island. Bohey Dulang is actually formed from the remnants of an ancient volcano. So the Island is basically a hill filled with lush jungle surrounded by jaw-dropping beaches. Plus, the crater on which the island was formed is now flooded with seawater, creating majestic 25 meters deep blue lagoon.
The first thing I did after reaching was hiking on the hill. It takes about 45 minutes-1 hour to reach the top and the view is astonishing. Hearing the stories of other travelers about the view at the top of Bohey Dulang was one of the main reasons to add this stop to my trip. And it indeed satisfied my expectations. I'll just let the photo speak for itself. Bohey Dulang is called the pearl of Semporna for a reason.
Where to stay 
tropical islands in Malaysia
There are a couple of Island Resorts on the island and they feature luxury beach villas, water villas, and camping houses build in a traditional design. All arrangements include food as well, as there aren't any restaurants on the island.
There aren't many activities that you can do on the island. It's mostly hiking, scuba diving, and bird watching. Bohey Dulang is the definition of an ideal vacation place, to rest both your body and your mind and get away from everything.
Related: check out my article about some of the most haunted islands around the world.
Mantabuan Island
 Only 2 km away from Bohey Dulang you will find the smallest island in Malaysia. But be careful; it's so small you might miss it. Mantabuan is a very photo-friendly place. If you stand in the right angle in the sea, you can have a photo of you literally hugging the island.
Pulau Mantabuan looks like a place that came out of a dream, with the sandy beaches and all the palm trees. Besides that, there's literally nothing else on the island. The island is so small you can walk through it in 10-15 minutes and capture it whole in a single picture frame. This is the smallest island in Malaysia, only covering 0.1 square kilometers. As incredible as it sounds, the National Army actually has a base on the island. If you're lucky enough, you might even get a snap of it. Unfortunately, I wasn't.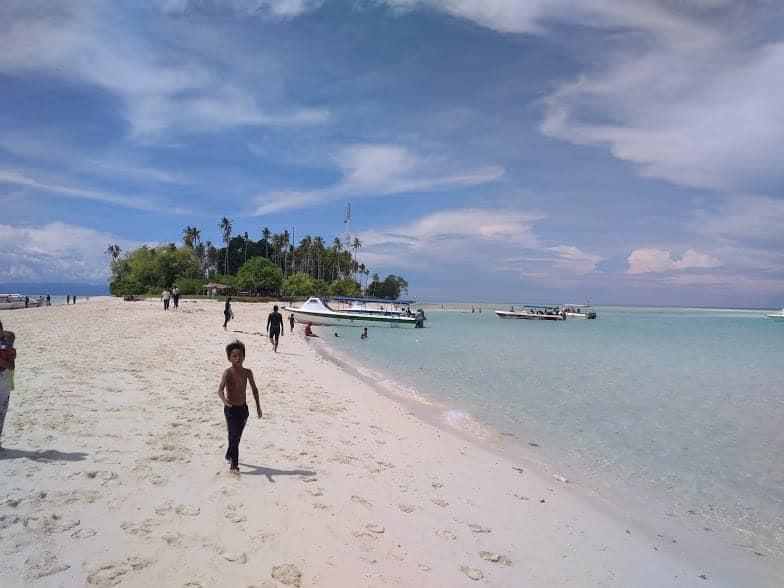 Mantabuan Island is basically a long sand road in the middle of nowhere separating the two sides of the sea. When walking around the island, the only people you will see there are sea gypsies living in traditional wooden houses. There's around 30 of them. Some of them also live in boathouses and I had the chance to stay in one of those! That was an amazing experience. 
So that's the only accommodation option, unfortunately. But since the island is so small spending a day here and going back to Semporna or Bohey Dulang would be enough. Also, just like Bohey Dulang, this is a great place for scuba diving. Marine life found in the area includes crocodile fish, sea turtles, puffer fish, and the very rare black coral.
Sipadan
Sipadan Island is the only oceanic island in Malaysia and its unique location makes it one of the best diving spots in the world. You can find some unique species that can only be found here. I remember my diving instructor said that there are more than 3,000 species of fish and hundreds of coral species. And the diving experience was really amazing. I regret to this day that I didn't have a water proof-camera. That was definitely my best diving experience so far and this island was one of the things I wish I knew before visiting Malaysia for the first time. I discovered this island during my second visit.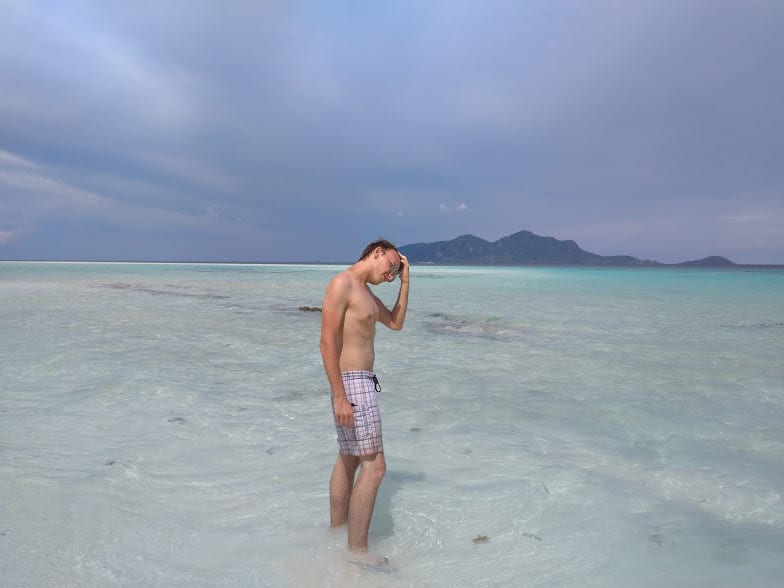 Anyway, the number of divers daily is limited to 120, because Sipadan is a protected site, so if you want to go diving do the booking in advance. And plan your time accordingly, because the diving site is open from 8 AM to 3 PM. So you'd need to leave the island at that time because if you don't chances are you might not be able to find a boat to go back. And there are not resorts, nor restaurants on the islands anymore, as the local government is keen on preserving the pristine of the island.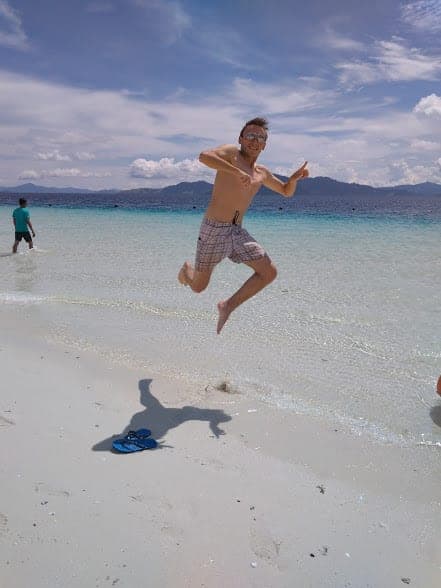 Few tips for the end:
If you are visiting these places make sure you get enough cash. Go to the ATM in Semporna if needed. None of the islands don't have any ATMs and unfortunately or not, many other things as well, such as restaurants, bars etc.  
Don't expect bars and parties, you won't find them here. But if you're looking to get away from all the problems and relieve your stress, I would strongly recommend you to visit these places. And get used to people waiving hands at you as there aren't many tourists that come here. As you can see, Malaysia has so much to offer even outside of the famous touristy places. If you're interested in seeing this side of  Malaysia, check out Guide2travel's adventure in the Malaysian rainforest.
Enjoyed this article? Then, you'll probably like my article about hidden islands in Croatia too.