Traveling around Iceland brings new soul-enriching, breath-taking, life-affirming natural sights every five goddamn minutes. Iceland might not have legendary historic sights, temples, statues or abbeys. Sometimes, Iceland doesn't even have sunlight. But whatever Iceland lacks, it makes up for it with an abundance of steep-sided fjords, breathtaking glaciers, moonlight lava fields, and of course, northern lights. Even though the number of tourists and the amount of information about this country keeps increasing, Iceland still finds a way to surprise me again and again and you'll probably feel the same way if you visit. Here are some things to know before visiting Iceland.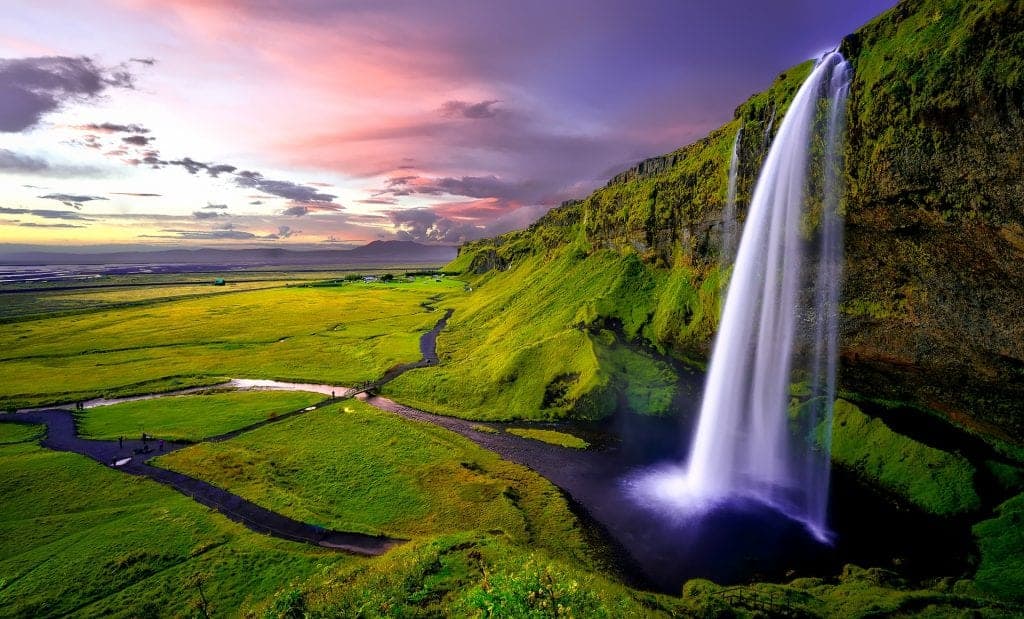 Don't be afraid to skip Blue Lagoon
I know it looks amazing but after visiting the Blue Lagoon, I really didn't understand why this place is so hyped up. First of all, it's expensive: it costs over $60 USD per person. Secondly, you have to book way, way in advance. And third, it's not even a natural. That's right; the blue lagoon is a man-made geothermal spa. I was surprised by the number of people that actually didn't know this. So, the only difference between this geothermal spa and the other ones in the rest of the world is that this one is blue in color. There are many more amazing places to visit in Iceland, like the Gullfoss Waterfall, the Seljavallalaug Pool, and Kopavogslaug in Kopavogur. However, that doesn't change the fact that more people visit Blue Lagoon every year than there are people living in Iceland.
Related: For an alternative plan, check out this list of underrated European cities.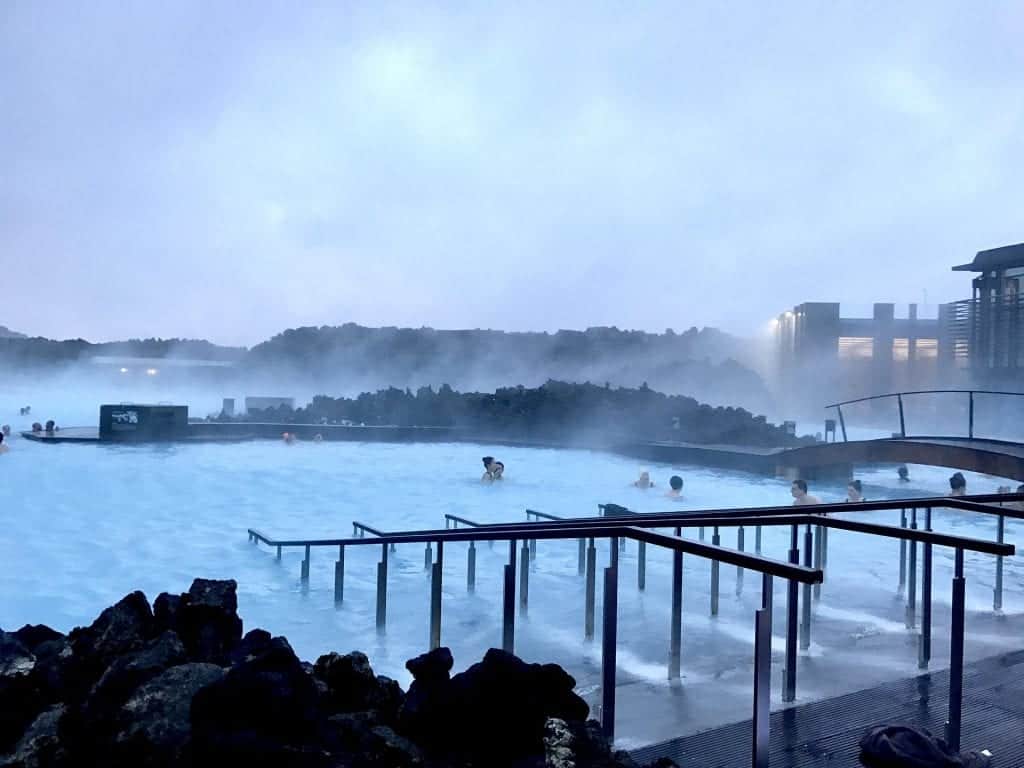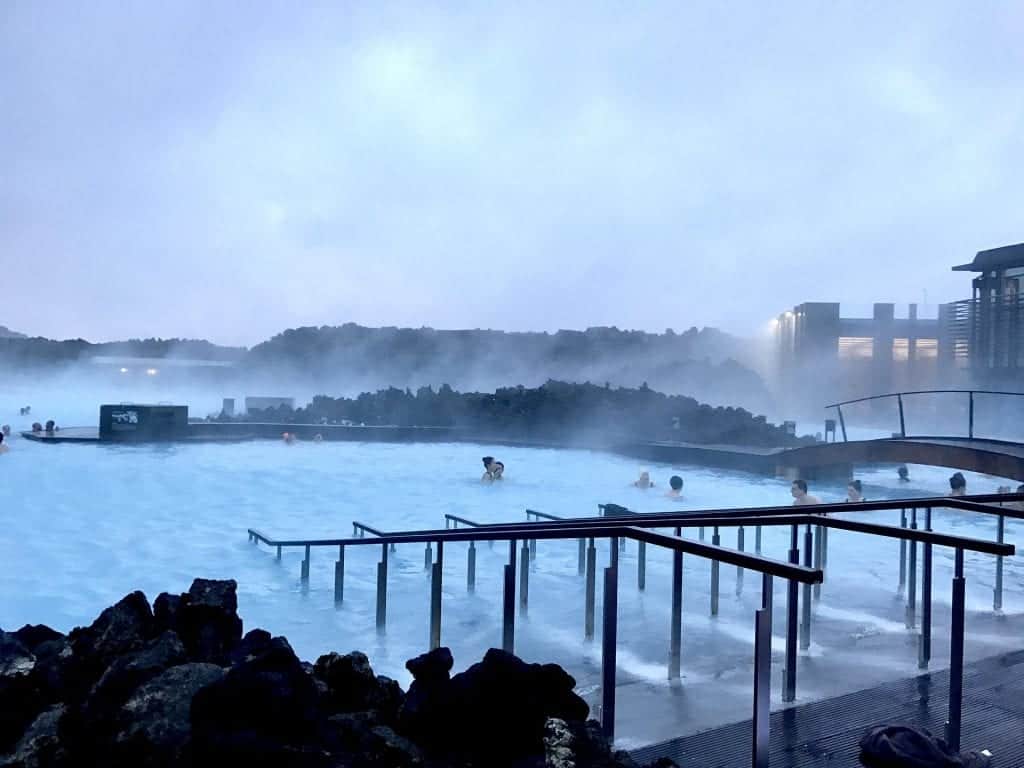 Keep an eye on the weather! I mean it
If you're visiting Iceland in the summer, make sure to bring your winter clothes. Summers here are colder than the winter in most countries and perhaps the best time to visit Iceland is in September. Keep in mind that the weather on mountain passes is significantly different than the weather at sea level. Hence, you shouldn't be surprised if the sunny weather turns into a snowstorm. Iceland is full of surprises and winters in Iceland require special preparation. If you rent a car (which I believe is the cheapest option for exploring Iceland), make sure you get spikes on the tires regardless of the season. Follow vedur.is and road.is to get all the necessary information about the weather and roads before taking a road trip along the Ring Road or some of the other scenic roads of Iceland.
If you're a picky eater, you're gonna have a hard time
Historically, the Vikings have been known for having a strange taste when it comes to food. And there are still some strange dishes in Iceland that even I couldn't eat even though I'm really adjustable when it comes to food. Icelanders have been fermenting their food for centuries and this obviously alters the taste of the food. Some of the most famous dishes include fermented lamb head, fermented shark, different whale dishes, etc. Most of these are sour in taste. The most famous snack is harðfiskur. This is a dried and lightly salted codfish. I actually liked that one and it's a good energy food as it has a lot of proteins. However, this is a bit tricky to eat. First, you need to tear off the strips and this takes a lot more time than you might imagine. But even if you don't like their traditional food, don't worry; Reykjavik has a lot of dining options for everyone's taste and is one of the best food destinations in Europe.
Iceland is not the place for the budget traveler
If you've been reading my blog, you could notice I always say you can travel almost anywhere in Europe on a budget. When I say 'almost' I'm mostly referring to Iceland. If you thought Singapore was expensive, just wait till you visit Iceland. Iceland is one of the most expensive countries in the world and you should carry at least twice more money than what you initially planned. You can get some budget-saving tips from this article but let me just give you a glimpse of how pricy Iceland exactly is:
A sandwich from a supermarket: $10
A bottle of water: $3-$4
A gallon of gas: $8
A plate of vegetables and a salad in a restaurant: $45
A cup of soup and a couple of pieces a bread: $20
The only tip I could give you here is to stay at cottages because hotels are extremely expensive. And when I say extremely expensive, I mean $150 per night expensive. Also, another money-saving thing to do is to buy groceries from the supermarket and make your own food. When we're at costly activities:
Don't take a taxi to and from the airport.
It costs $100 to reach Reykjavik from Keflavik Airport. With Air France's Discover the World at a low price program, you can even get a flight to Reykjavik for less than that! Additionally, the airport is an extremely well-run facility with an amazing shuttle service. Alternatively, you can take a bus that will cost you 2,700 ISK or $25 USD. As I said, everything is expensive here. The same applies when you're going back to the airport. FlyBus even has complimentary WiFi which is always convenient when coming to a new country. In fact, you shouldn't avoid cab rides only when going or coming to the airport. You should avoid cabs altogether and instead:
Renting a car is probably the cheapest option
Most one-day excursions in Iceland cost around $100 per person. You can rent a car for three days for $120 USD. This makes Iceland one of the rare countries where it's cheaper to rent a car than use public transport or cabs. And driving in Iceland isn't as scary as it seems. Just make sure to check the weather conditions before going anywhere. Also, keep in mind that most cars in Iceland are manual. If you want to rent a car in Iceland, use this Sixt special offer and save 15% on all car rentals in Iceland.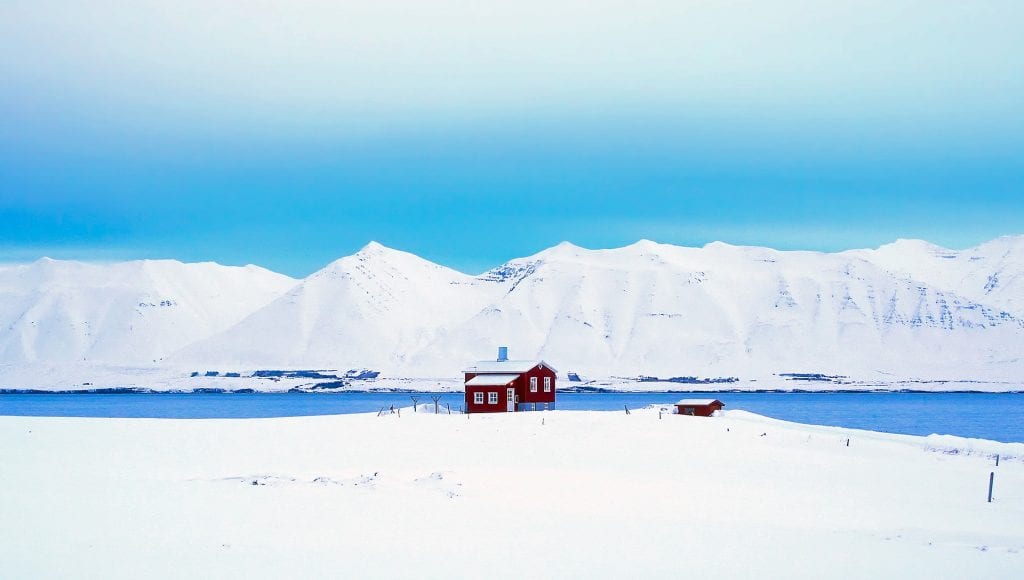 When you rent a car, the car agent will try to sell you every insurance policy they have. And I suggest you take them. As I said, the weather in Iceland is unpredictable and it's almost impossible not to damage your car. So it's better to take some of the insurance policies. It might add up to the price a bit but if you damage the car and don't have insurance, you will end up paying much more. Alternatively, if you don't want to overpay for the rental company's insurance policies, World Nomads is a great choice if you want to rent a car in Iceland. Their comprehensive packages can keep you covered in all possible scenarios.
You can sleep on the road (sometimes)
Unlike most countries, in Iceland, you can park on the road if when the weather conditions aren't good and stay there overnight. This is mostly because of the unpredictable weather conditions but you can use that to your advantage and save a lot of money by sleeping in the car or traveling in a campervan instead of paying an overpriced hotel. There are many camper rentals services on the island that will allow you to rent a fully equipped and comfortable van for a reasonable price. Services like Happy Campers, for instance, have a wide variety of vans that come with all the bells and whistles and can be rented for as little as 90 euros per day depending on the season.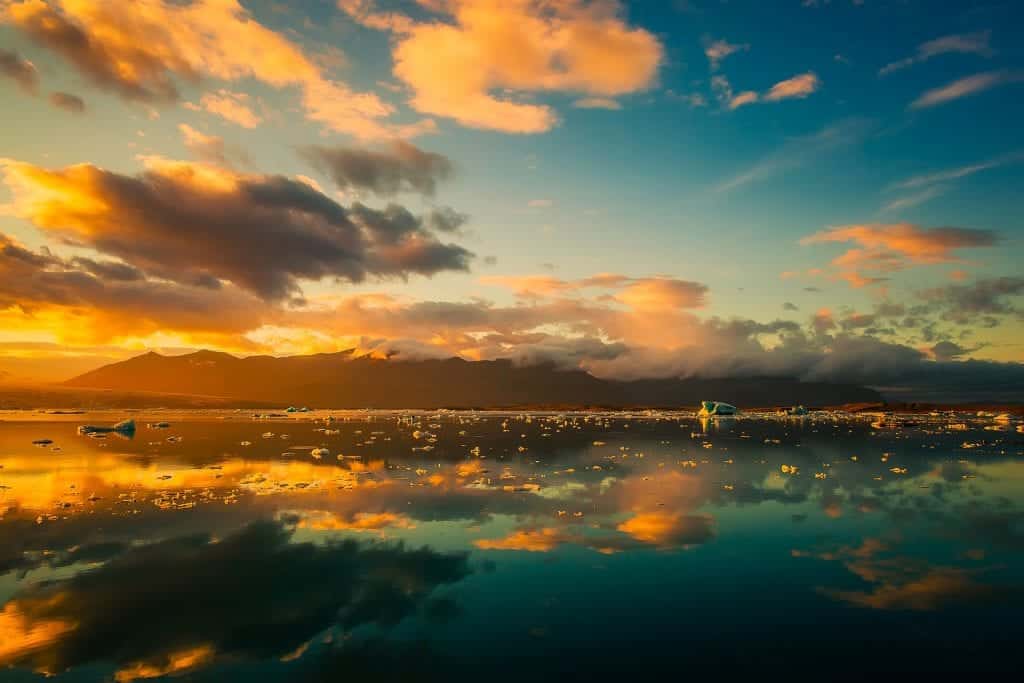 The safest place on Earth
Iceland has 317,000 inhabitants, out of which around 200,000 live in the capital Reykjavik and its surrounding. That means the rest of the country is vastly uninhabited. This makes it a bit difficult to ask for directions if you get lost on the road. That's why traveling around Iceland requires a lot more planning than any other country, especially if you're traveling with kids.
As you can already conclude, the capital Reykjavik and its 200,000 people look more like a small town than a capital. However, if there's a perfect city to live on, this might be it. I didn't see a single police officer because they literally have no work. The parliament house and the president's house are essentially open without any security. I didn't even hear of anything bad happening to anyone. The whole country of Iceland has 150 prisoners. 150! I'm gonna let that sink in for a while…
Get your VAT back.
If you spent more than 6,000 ISK ($57) and you surely will because everything is so damn expensive here, you're eligible for a tax refund. You can do this at the airport before you check your luggage. Just look for the signs of the VAT refund office or Arion Bank. After showing the items you bought they will either give you a check or make a transaction to your bank account, depending on your choice.
Do not mock their belief in mythical creatures, they're not joking
More than 50% of Iceland's population believes in the existence of magical creatures like trolls, elves, etc. So topics involving creatures of the netherworld can be sensitive to a lot of people. This is definitely not something they are comfortable discussing with foreigners. The theories about why they are prone to these superstitions revolve around the early settlers and how they were able to survive in such an isolated environment. I remember joining a group tour once and the guide suddenly lowered the tone of his voice as we were walking. He said he didn't want to disturb the troll that supposedly happened to live next door. Nevertheless, these beliefs are part of Icelandic culture and as such should be treated with respect.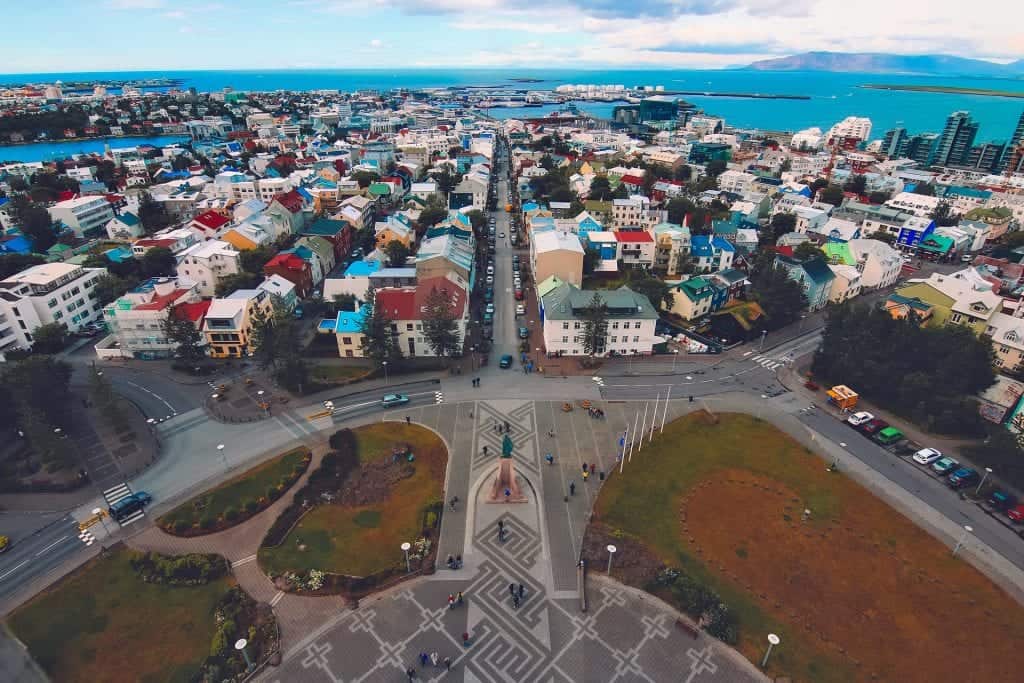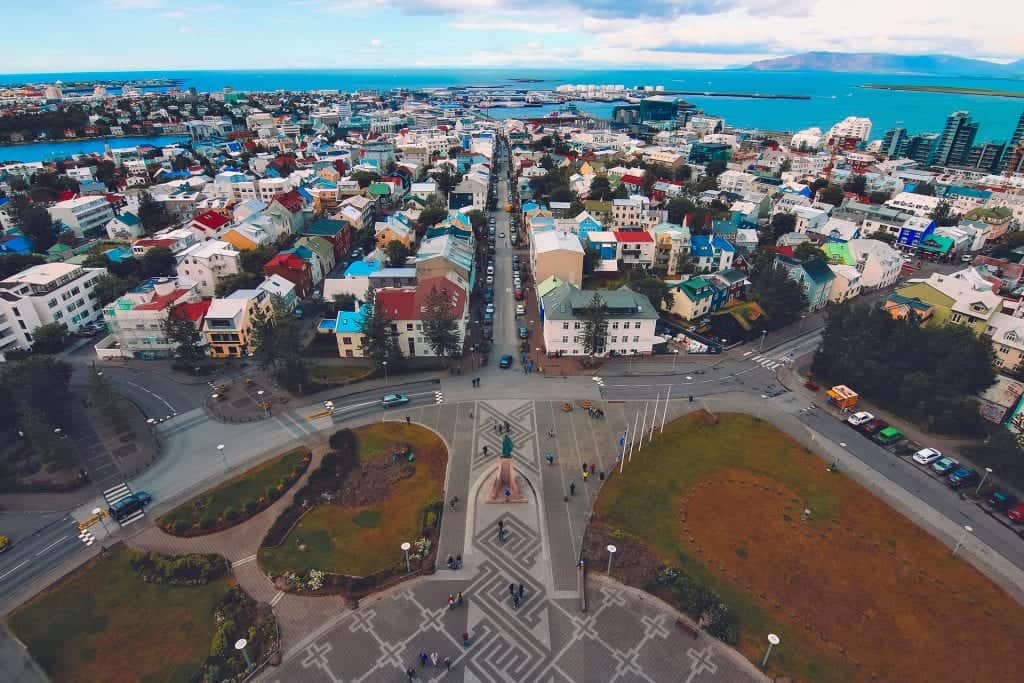 The water smells really bad but it's drinkable
Most of the water you'll see flowing at Iceland it's drinkable. And that includes tap water. The water is heated by geothermal energy. So, that terrible smell comes from the Sulphur from the core of the Earth. I know that sounds horrible but the water is absolutely safe to drink. This water is in fact, arguably the cleanest water in the world.  Your other alternative is paying $4 for a bottle of water in the supermarket.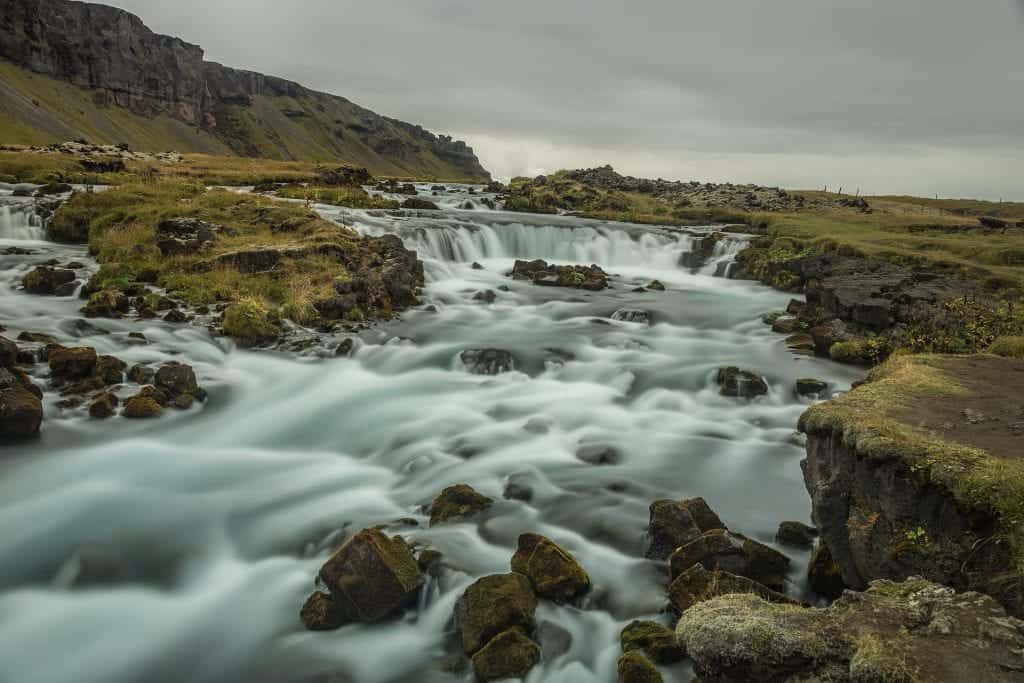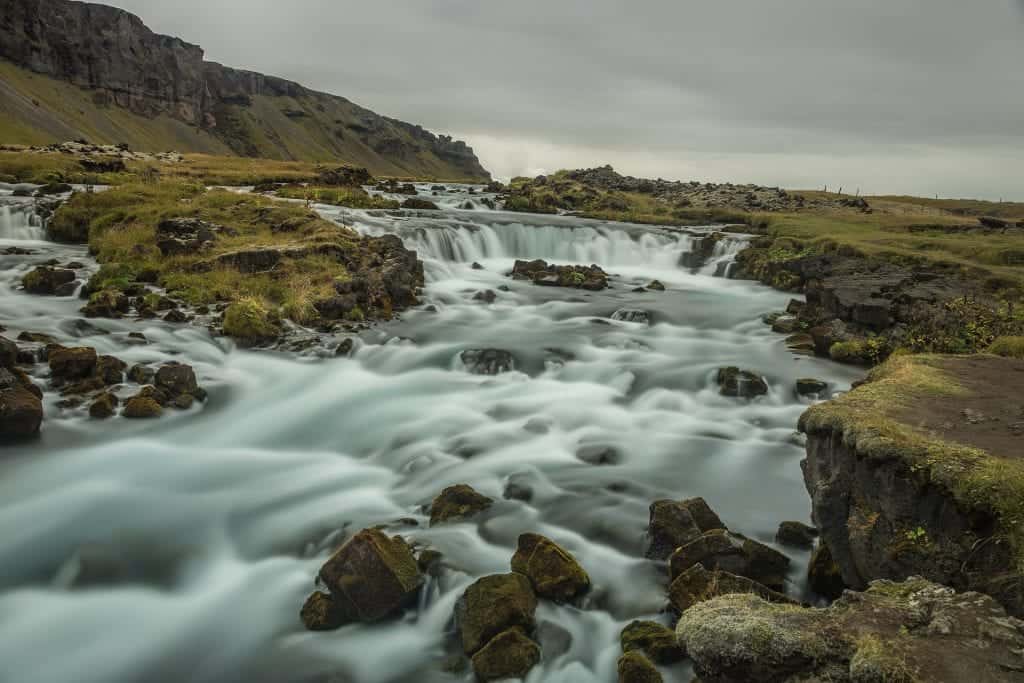 Alcohol cannot be found in supermarkets
Alcohol is, unfortunately, something you can't buy in supermarkets. Except for bars restaurants and cafes. It seems like drinking alcohol isn't really a part of their culture. In fact, Iceland had a total prohibition of alcohol until 1989. The only place I saw alcohol at was ATVR (a wine shop which is a state-owned company). There are only a few of these and they are deliberately spaced out. Sure, Icelanders like drinking and partying for the weekend but anyone drinking during the rest of the week is even considered an alcoholic.
Useful resources for traveling to Iceland
Flying to Iceland? Check out Air France's Discover the World at a low price program and save up to 20% on your flight to Iceland.
For cheap accommodation options in Iceland, use my Booking discount code.
Renting a car in Iceland? Use this Sixt discount code and save 15% on all car rentals in Iceland.
If you're looking for travel insurance deals, I always use World Nomads and I suggest you try them too.
Do you think there are some more things to know before visiting Iceland that are worth mentioning? Let me know in the comments.
Like it? Pin it.
Share it with your friends!