Also known as the "Alpine Switzerland" of the East, Kashmir has always been India's paradise and much more than a mere place. It has the quality of an experience, or a state of mind, perhaps even an ideal. I say this because, unfortunately, Kashmir remains to this day a matter of territorial dispute between India and Pakistan and even China. The biggest part of Kashmir is controlled by, India. However a smaller portion of around 25-30% of the territory is controlled by Pakistan, and around 10% by China. Needless to say, in these conditions Srinagar tourism suffered greatly in the years following the Partition.
After the fall of the British Empire and the Partition of India, the once famous mountain destination in the Indian Himalayas became a reason for 3 war conflicts between India and Pakistan, and today is filled with separatist groups and terrorists. It's such a shame that the most beautiful place in India and one of the prettiest places I've ever seen is in such a difficult political situation. In fact, that's the reason why many people don't consider visiting Kashmir.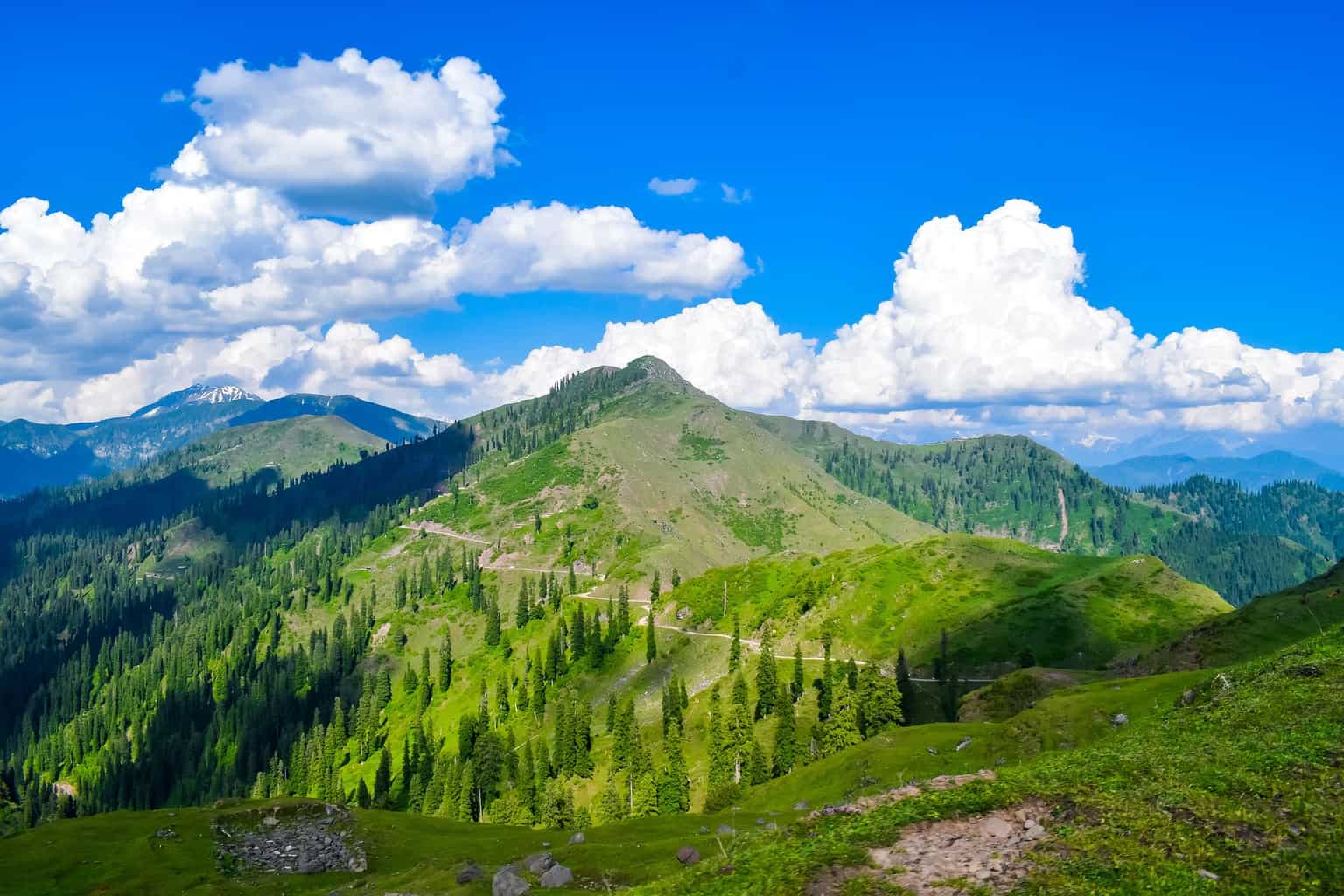 However, I wasn't gonna let that come in my way. My travel buddy for this journey was my friend Rishabh. In fact, this was one of my most budget-friendly journeys, as we only spent around 20,000 Indian rupees for 8 days. That's around 130 USD each. With this budget, we covered the entire state of Jammu and Kashmir, plus we made it back to Delhi and we managed to survive in the meantime. Just for comparison, Indian travel bloggers write articles on how to plan a 10 day holiday in Kashmir for less than 500 USD.
How to get to Srinagar (not)
There are basically two ways to get to Kashmir from Delhi. Those are Delhi-Manali-Leh and Delhi-Jammu-Srinagar. The first passage is open only 3-4 months in the year, while the second is open throughout the year.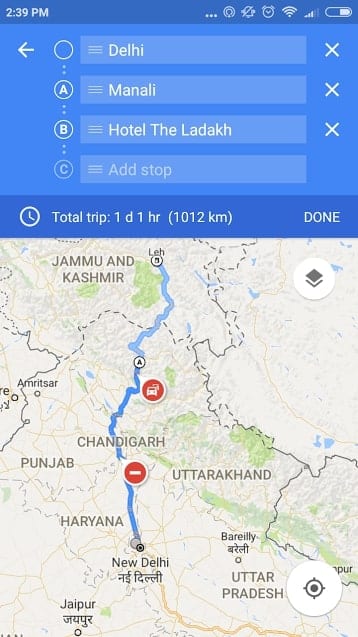 Anyway, our initial plan was to take the first option and make our way from Leh to Srinagar and come back to Delhi. However, we weren't sure if the road is open and even the people at the bus station in Delhi didn't have that information. We decided to take the advice of an old man from Manali that we met at the bus station. He told us that the passage is open and without a lot of thinking, we bought our tickets and headed to Manali. Guess what happened next? When we reached Manali, we found out that the passage was closed due to the unexpected snow.
So, being left without other options, we bought another ticket from Manali to Jammu. That was the only option we had. We were traveling for 14 hours starting from Delhi to Manali and 16 hours from Manali to Jammu. We also had to wait for some time in Manali.

After we reached Jammu, we found out that we missed the only bus that goes to Srinagar (around 5 am). And our only option was to take a minivan. We had to wait a couple of hours for the driver to collect enough passengers. After that, we were finally on the way. Another 6 hours of driving! Finally, after almost 3 days, we reached Srinagar.
Srinagar tourism: what's life like in the winter version of Venice?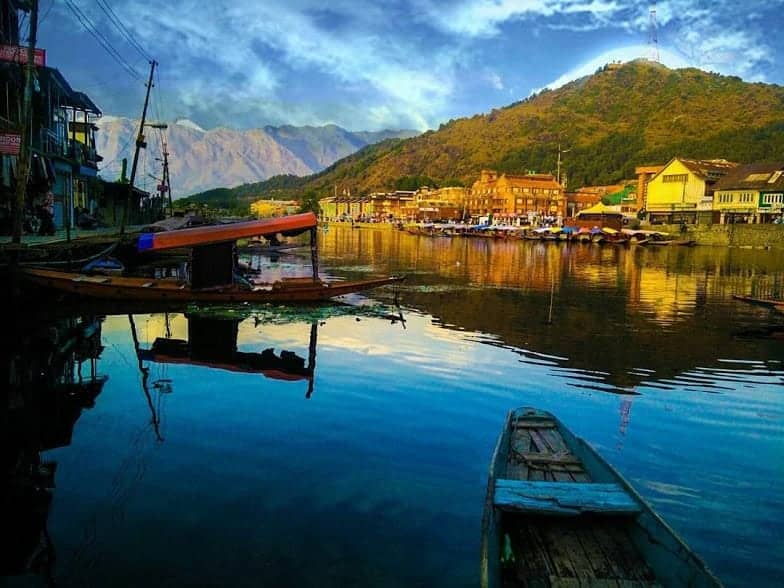 The tale of Kashmir always begins with a cold breeze that smacks you in the face as soon as you reach Srinagar. After that, this breeze becomes your faithful companion throughout your trip.
Srinagar, the home of the Dal lake is an amazing city that looks like a winter version of Venice and as such has a lot of fascinating tourism sights. At this lake, you will find one of the biggest floating markets in India where you can buy literally everything, including hash and weed, if you're into this stuff.
However, one can't help but notice the deep trails that the political situation left on the people of Kashmir. The roads are awful, electricity and water breakdowns are common, the Internet is almost not existent, and home-made jugaads are omnipresent. Being in such a difficult situation, the Indian Government is afraid to invest in the region, because of the fear of separation. On the other hand, people don't trust the Government and don't feel like they are part of India, and their animosity towards the Government grows. That's what I call the vicious circle of Kashmir.
Did you know?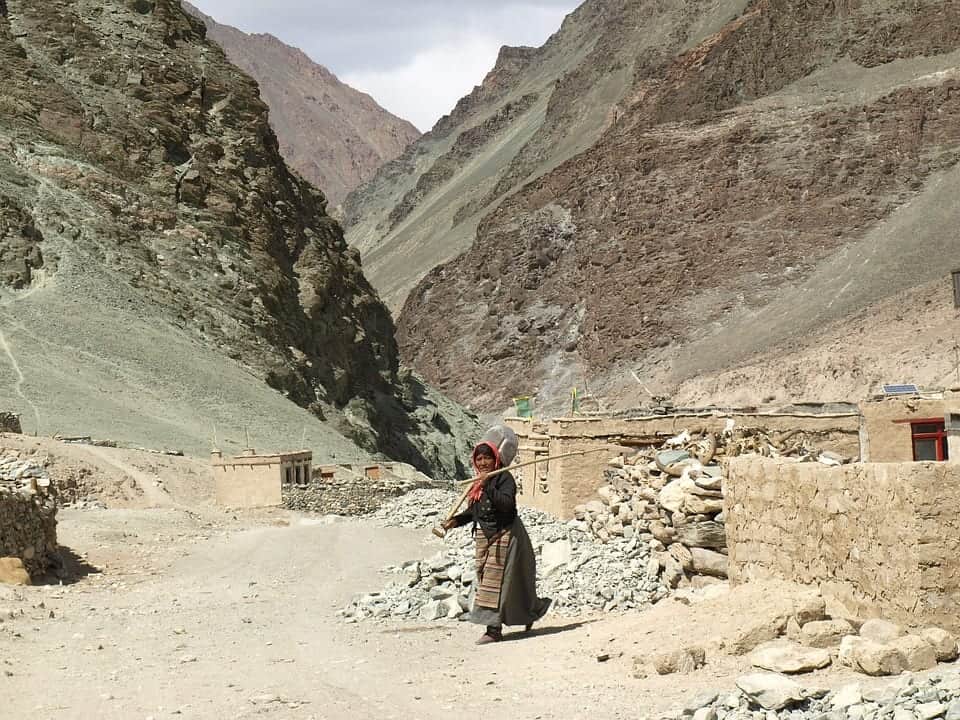 You can't use your Indian SIM card in Kashmir, and you can only buy a local SIM card if you're a resident. So, prepare for not having any internet access throughout our trip. The state of Kashmir has its own constitution. Residents of Kashmir hold dual citizenship: one Indian and one Kashmiri. Literacy rate in Kashmir is higher than both India and Pakistan. This is really interesting because these two countries made a mess in Kashmi with their armed conflicts, but still have literacy rates lower than this region.
Where to stay in Srinagar
First, let's begin with a place to stay. We stayed in the cheapest boathouses we could find. We only paid 200 INR per night ($3.5 USD). It wasn't the best accommodation, but it had everything we need. We were making instant jokes about how we might wake up in the water because the floor was screeching every time you'd set a foot on it. Luckily, that didn't happen.
Srinagar tourism: where to go and what to do?
Now let's start exploring the city! The first place you don't want to miss in Srinagar is the Dal Lake and the floating market. The colors of this lake actually change depending on the season. And the sight of it can't leave anyone indifferent.
Next is the floating market. Now this one is a tough one. You will need to wake up at 4 am because the market is only open from 4 am till 6 am. At first, you're probably gonna hate the world when waking up in the coldest hours of the day. But after just taking a look at the market you're gonna know it was worth it. And don't forget to book your Shikara (boat) in the evening, because owners will probably charge more in the morning when there are more people.
Don't accept a price at least 50% lower than the initial one.
The next place would be Shankaracharya Hill that gives the most amazing view of the Srinagar with its both beautiful lakes.
You should also visit the Hazratbal Mosque – the largest and only domed mosque of Srinagar. Hazratbal is a place of serenity, and surely a place worthy of your time. Unfortunately, women are allowed only in the front part of the mosque, so keep this in mind.
However, the Srinagar tourism offer also features another lake: Wular Lake. This one isn't as famous as the Dahl Lake, even though it's the largest freshwater lake in Asia.
And finally, you must try Rogan Josh. One of the most famous Kashmiri dishes that tastes like it was made in heaven. Without any doubt, this is my favorite Indian dish.
Did you enjoy this article? Would you like to visit Srinagar someday? Judging from this article, what do you think about the local Srinagar tourism? Let me know in the comments!
Like it? Pin it.