New Jersey is home to some of the most popular tourist attractions on the East Coast. Atlantic City, Liberty State Park, and Jersey Shore are just some of the attractions that make the Garden State one of America's most popular states. New Jersey's tourism sights might seem dwarfed compared to the attractions of neighboring New York. However, more tourists are starting to realize that New Jersey has a unique charm and some hidden gems that you are probably won't find anywhere else. Hopefully, this article will show you some of them and give you plenty of reasons to visit this intriguing state.
Experience the old-world charm Of Cape May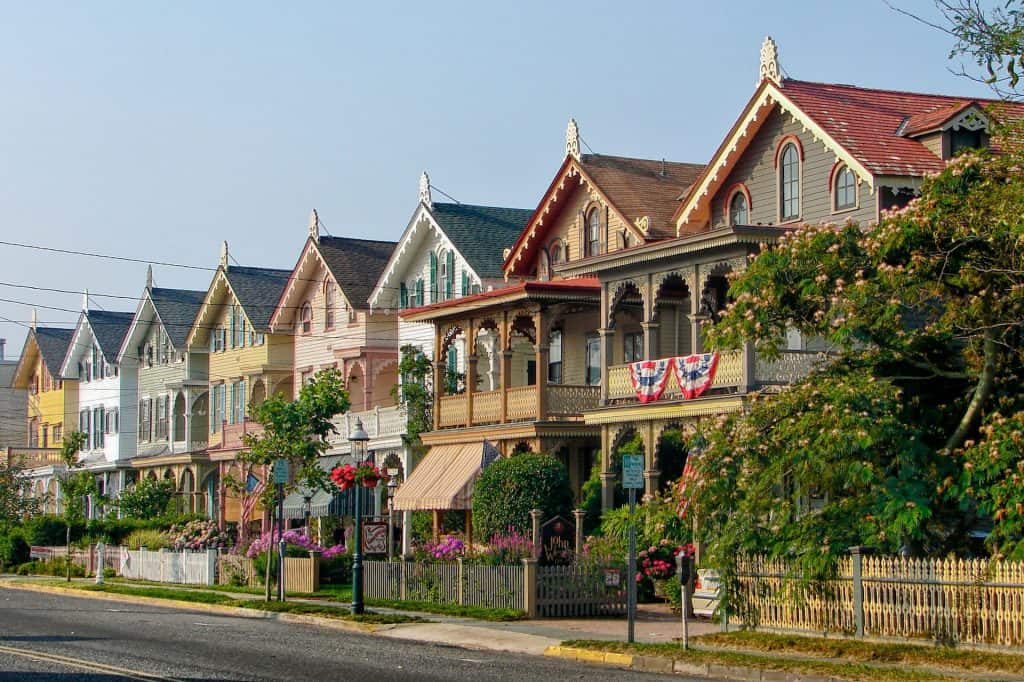 Starting off this list of hidden gems in New Jersey off the beaten track, we have the coast of Cape May; a charming seaside resort at the southern tip of the New Jersey peninsula. With lots of quaint Victorian houses, it's an excellent place for taking photos and is a world away from what you'd usually expect from a state like New Jersey. Be sure to visit the Emlen Physick Estate. The estate hosts a fascinating museum and has even preserved the original Victorian era-interior.
There's also plenty of unique shopping experiences dotted around the pedestrianized areas of Washington Street, and it's well worth taking the brief walk to the Cape May Lighthouse where you'll get stunning views over the Atlantic Ocean. While you're there, also make sure to check out Sunset Beach; it's one of the most remote and peaceful beaches on the Jersey Shore.
For some great accommodation deals in Cape May, use my Booking code and get up to 15% off on all bookings. While in Cape May, I also recommend you check out…
A World War I concrete boat stuck in the water
SS Atlantus was the second concrete ship used in WWI by the Emergency Fleet. The ship was launched in 1918 to help retrieve American troops from Europe and was retired in 1920. Six years later, the boat was used for the creation of a ferry dock, consisting of the ships used in the war. However, in June 1926, the ship broke free after a thunderstruck and it got stuck near the coast of Sunset Beach. Throughout the years, there were numerous attempts to bring the ship back but all of them failed.
Looking for a flight to New Jersey? Check out Qatar Airways's Oh-la-la deals to save as much as 25% on your flight booking.
See how locals used to live in the 1800s at Millbrook Village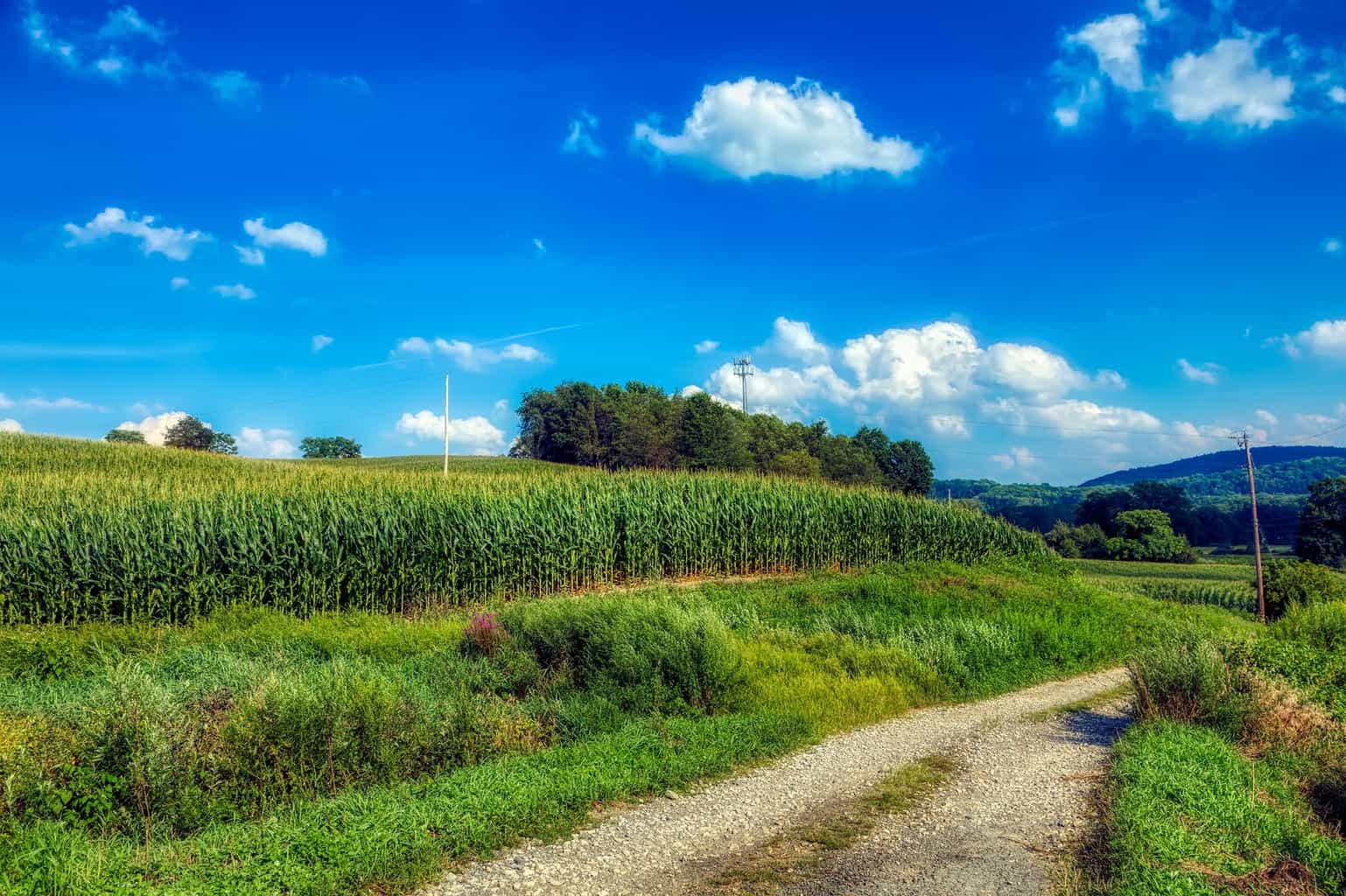 While New Jersey is one of the USA's smallest states, there's much more here than just the stunning Atlantic shoreline. If you can spare the time to head inland towards the Pennsylvania border, you'll probably come across the 70,000 acres of lush vegetation that comprises the Delaware Water Gap National Recreation Area.
That is a great place to indulge your love of the great outdoors with many fun activities like kayaking, camping, and fishing that can be done here. Be sure to take the time to check out Millbrook Village to get a glimpse of how inhabitants of this area used to live back in the early 1800s. This is also an ideal starting point for anyone adventurous enough to try their hand at walking the Appalachian Trail.
Go trekking at High Point State Park
Jersey isn't usually associated with mountains but the north-western portion of the state is a part of the Appalachian range. Here, in the Kittatinny Mountains, you'll find the highest point in New Jersey, aptly named High Point. At the peak sits the High Point Veterans Memorial, a 220-foot spire with the single best view in New Jersey. In-state vehicles pay $10 to enter the park, while out-of-state vehicles pay $20. The views are worth the money, though and they'll probably make you forget that you're in New Jersey.
Witness the spectacular views at the State Line Lookout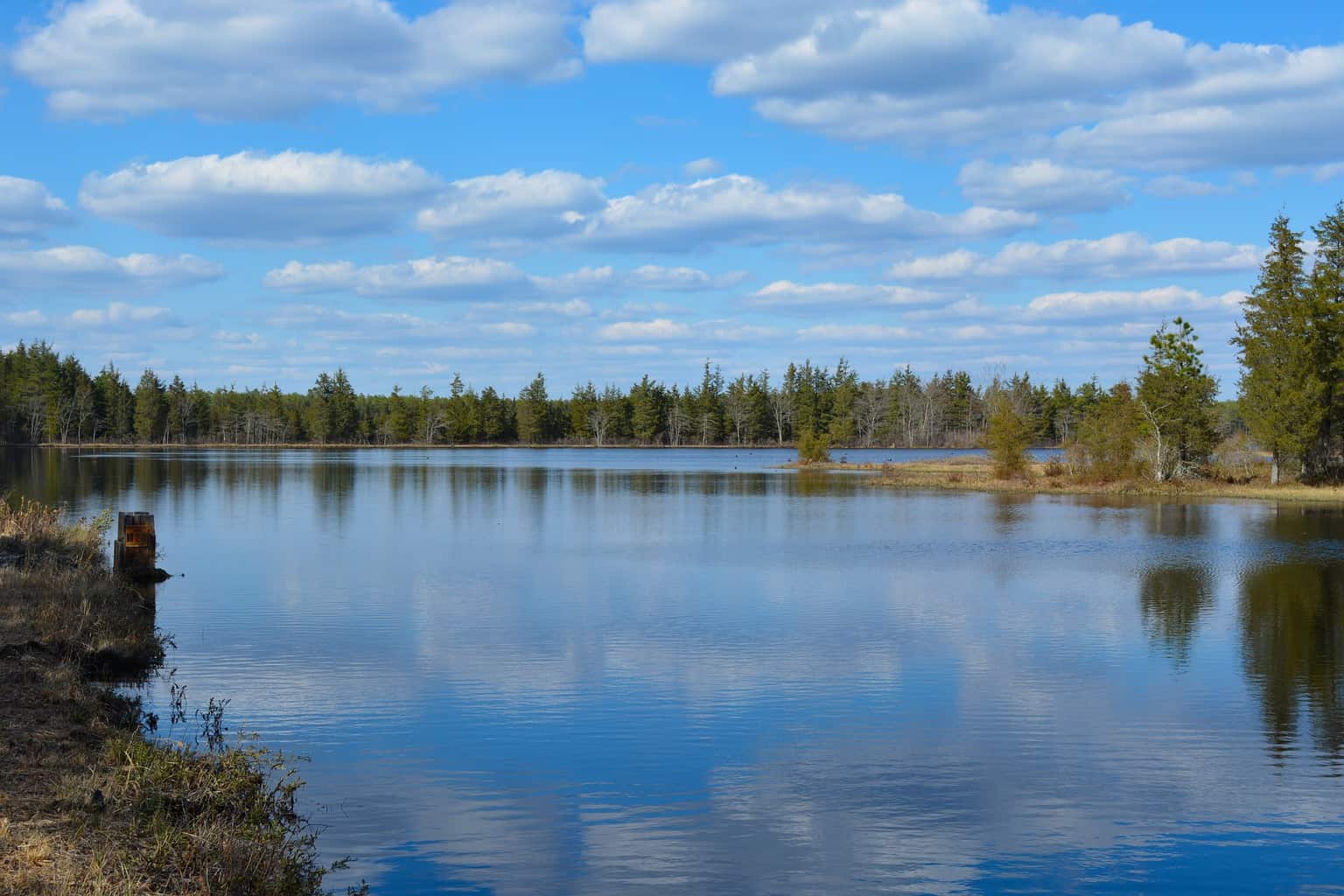 The State Line Lookout is what photographers' dreams are made of. The state line between New Jersey and New York is located on a cliff above the Hudson River offers some amazing views of the river, the beautiful surrounding forests, Mount Vernon, and the magnificent New York City on the horizon. If your calendar is flexible, visit during autumn and you witness the local forests turning from green to gamboge in front of your eyes.
If you're traveling solo, you may also want to check out this list of things to do alone in NYC and our guide to solo travel in New York City.
Admire the Greenwood Gardens
Opened in 2013, Greenwood Gardens is one of the newest hidden gems in New Jersey. The 28-acre formal Italianate garden is one of the most visually appealing places in the whole state. In addition to the beautiful gardens, picturesque alleys, and Italianate terraces, Greenwood also has a few architectural gems on-site, like the Teahouse, the Summerhouse, and the giant limestone chess figures.
See the rocks of Sterling Hill Mining Museum
by Dmadeo CC by SA 3.0
Sterling Hill was once one of the largest zinc mines in the region before its closure in 1986. Today, the old mine has been turned into a museum and it actually has the highest number of different fluorescent mineral species found in such a small area. Because of this, in the museum, you can find some of the brightest naturally-occurring fluorescent rocks in the world. Knowing this, you might think that the museum is flooded with tourists but that's actually not the case. If it was, we wouldn't mention it in this list of hidden gems in New Jersey.
Do you want to visit the museum? Note that you can only do so with a guided tour and their schedule varies depending on the season. Make sure to check this on their website before you go.
Take a scenic drive at the Old Mine Road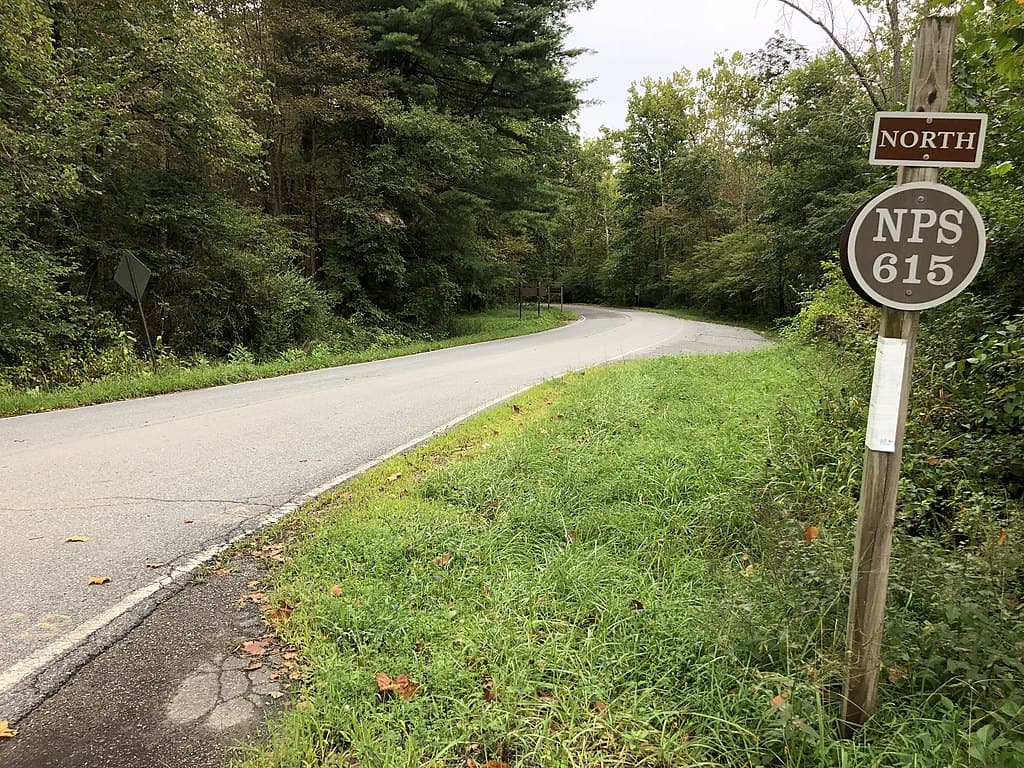 Famartin CC by SA 4.0
The Delaware Water Gap divides New Jersey and Pennsylvania and is one of the most scenic drives in the US. The road that leads through the forest is called the Old Mine Road and it's also one of the oldest roads in the US. It was built in 1659 by the first Dutch settlers. This makes the Old Mine Road the longest continually-used road in North America. During this drive, you can get some spectacular views of the Delaware Water Gap, the picturesque Millbrook Village, and the iconic Wallpack Inn.
Visit the sleepy beach town of Ocean Grove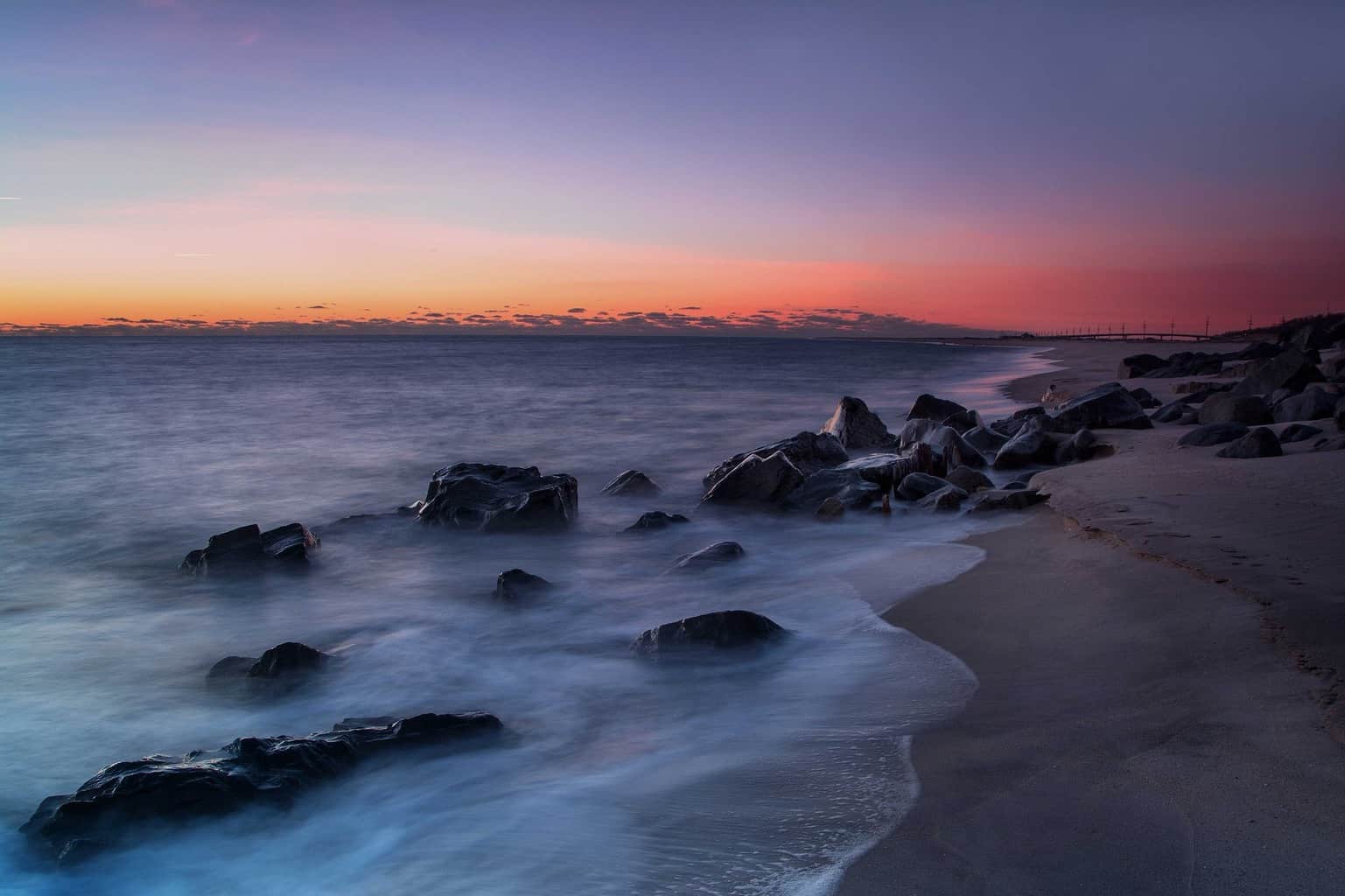 You might not expect to find an idyllic beach town in New Jersey but you'd be wrong. Ocean Grove is a quiet town in the eastern part of New Jersey away from the busy streets of Newark, Jersey City, and Atlantic City. It's the perfect place for people who want to get off the beaten track in New Jersey and have a peaceful holiday while enjoying the beautiful colonial architecture and relaxing on the town's unfrequented beaches. However, if you plan to visit, note that this town was originally a religious retreat and today, it's still a dry town.
Trek to the majestic Buttermilk Falls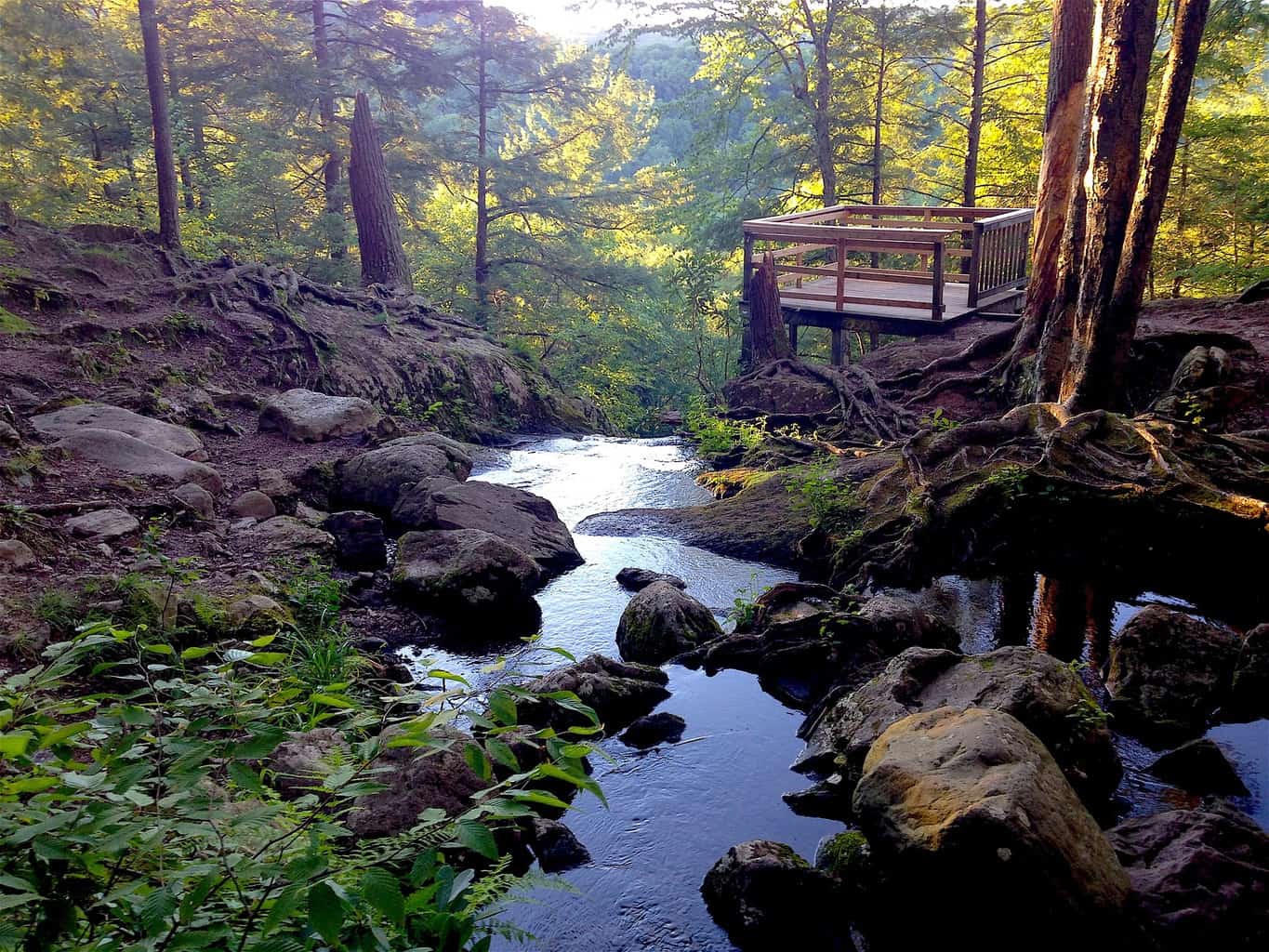 One place that can't be forgotten when talking about hidden gems in New Jersey is Buttermilk Falls. You might not expect to see such a scenic waterfall in New Jersey, but this state is full of surprises. The only way to reach this place is by trekking and there's a stairway leading to the falls. It's a great place for hikers, nature enthusiasts, and bird watchers. If you want to continue trekking, you can also get to Crater Lake or Hemlock Pond.
For visiting places like Buttermilk Falls, the best option is to rent a car. If this is something you're planning to do, this special offer gets you 15% off on all car rentals in Jersey.
See the wolves of Lakota Wolf Preserve
Tucked away in the Camp Taylor Woods, Lakota Wolf Preserve is one of the best outdoor experiences in New Jersey. You can always join a guided tour and see some of the many wolves of the preserve. Unlike many other similar tours, this one was completely worth it. The guides are very knowledgeable and fun. They even encouraged us to howl with the wolves. If you want to visit, note that tours aren't running every day and you can't just show up. You have to call in advance and make a reservation.
Get lost in Teaneck Creek Conservancy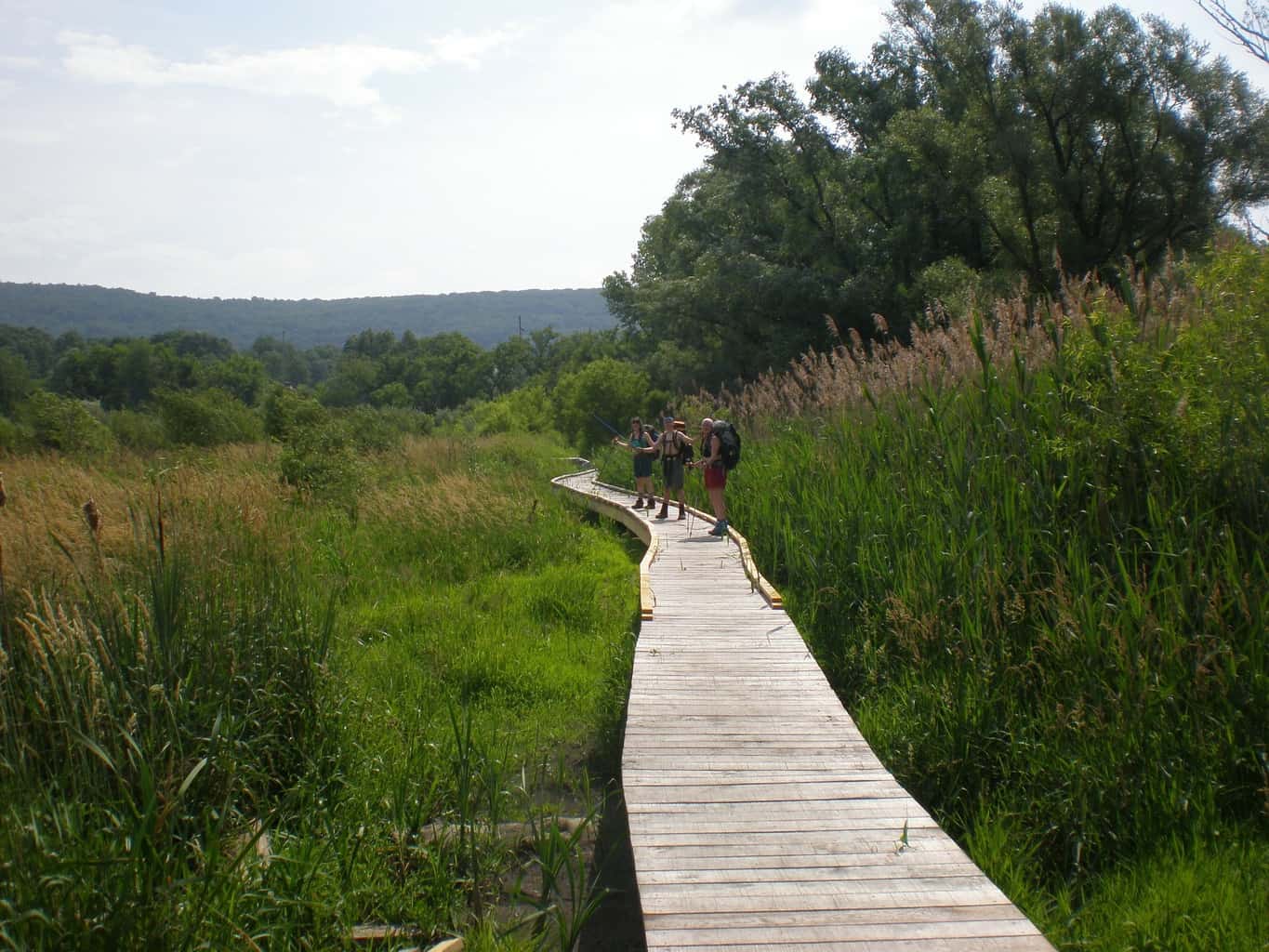 What's a better candidate for a list of hidden gems in New Jersey than a nature reserve that was once a junk wasteland? This nature reserve was opened in 2006 and today, it's one of the locals' favorite getaway places. There are numerous hiking trails, beautiful butterfly gardens, and several great bird-watching spots. To get to Teaneck Creek, hop on Bus number 167 and get off at Teaneck Road and Hillside Avenue.
Green Sergeant's Bridge, one of the last covered bridges
New Jersey was once famous for its covered bridges, more than 70 to be exact. Father Time took away most of them but not the Sergeant's Covered Bridge, the best-preserved covered bridge in New Jersey. The bridge was built in 1872 and got its new, modern look in 1960. If you like discovering historic hidden gems that tell a story of some other times, definitely consider visiting this bridge for a slice of New Jersey history.
Remember your childhood at Silverball Pinball Museum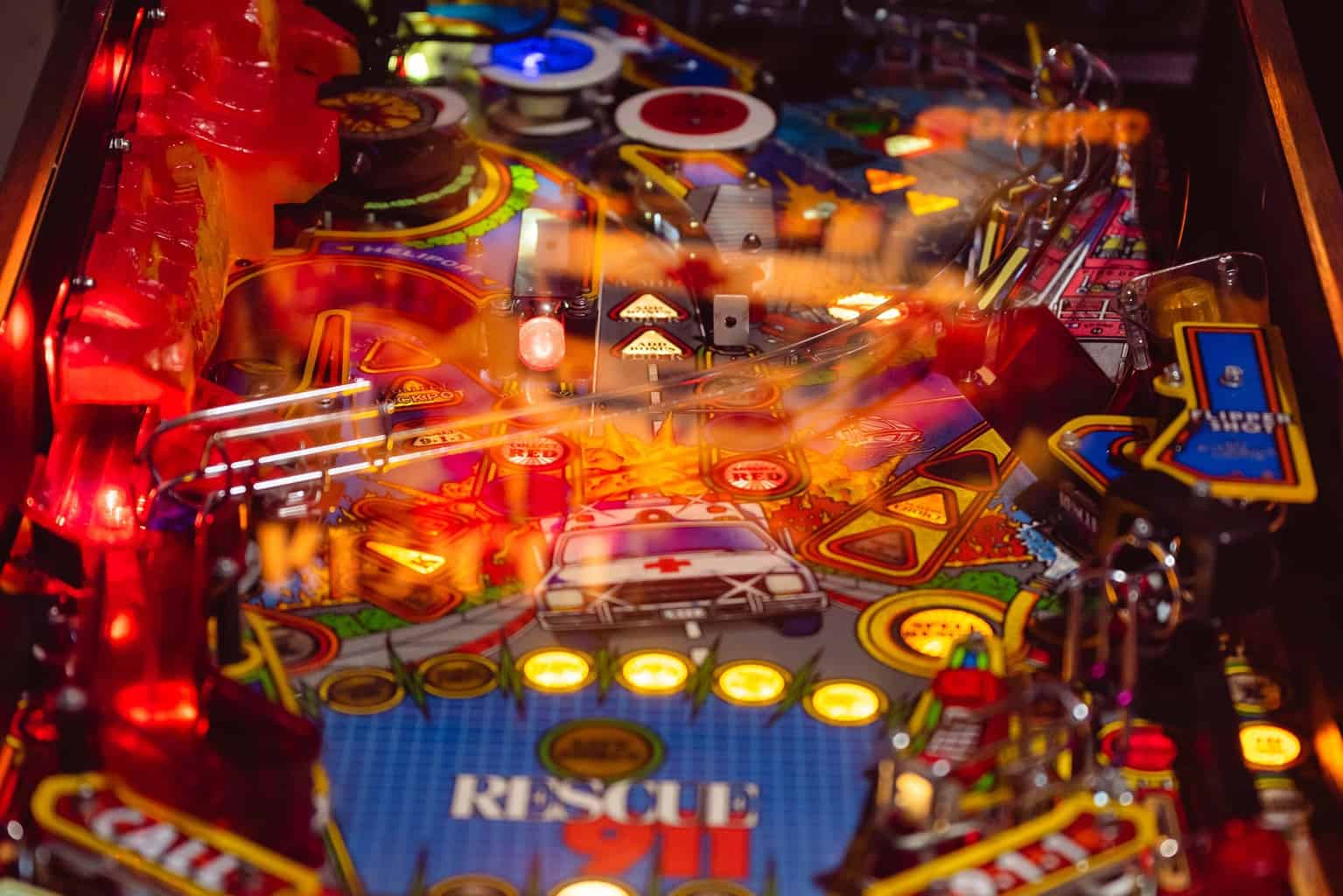 If you're an arcade games lover, this is one of the best hidden gems in New Jersey you won't want to miss. This interactive museum will take you back in time and make you remember some of your favorite childhood games. The exhibits in the museum include pinball games from different decades with the oldest ones dating back to the 1950s. It's also a great activity for people traveling with kids, as you'll get a rare opportunity to show your kids the arcade games that made your childhood an unforgettable one.
Explore one of the oldest buildings in New Jersey (Nassau Hall)
Nassau Hall was built in 1756 and during its heyday, it was the largest building not only in New Jersey but also in the US. In its early years, the building was used by the University of Princeton. However, throughout the years it also served as army barracks, and even played a very important role in the revolution. After the revolution, Princeton was the nation's capital for a while and during this time, Nassau Hall was home to the Continental Congress.
Catch a scare at the Paranormal Museum
This small museum was opened in 2008 to honor New Jersey's deepest mysteries. The museum includes a collection of haunted dolls, the Hand of Glory, a candle holder made of a human hand, 'Jersey's Devil's skull', and a lot more. If you like scary stories and learning about haunted destinations, this is the perfect place for you! You can even stay in the museum overnight and participate in a ghost hunt.
Try to find the place where WWI ended
Did you know that World War I actually ended thousands of miles away from the battlefield? Even though the war ended in 1918, the U.S. Senate didn't ratify the Versailles and the United States formally remained enemies with Germany until the Knox-Porter Resolution. This resolution was offered as an alternative to the Versailles Treaty. However, for this resolution to become valid, President Waren G. Harding had to sign it. At the time, he was staying at his friend, Senator Joseph Frelinghuysen's home and the documents had to be delivered there.
The president signed the documents on the 2nd of July, effectively ending the United States' participation in the war.
Even though hundreds of people pass by the Somerville Circle, most of them don't realize how close they are to the plaque that marks the exact spot where the resolution was signed.
Explore the abandoned Central Railroad Terminal
Finally, we round up this list of hidden gems in New Jersey off the beaten track with the Central Railroad terminal. The terminal has been abandoned since 1967 and it seems like today, nature occupied what was once one of the busiest stations in New Jersey. The terminal was constructed in 1889 and during its glory days, it served millions of passengers every year, as this was a transit point for many immigrants coming from Ellis Island. However, the rise of private automobiles and the post-effects of the Great Depression lead to the terminal shut down in1967.
The terminal building was renovated and is today used as a ferry departure point for people heading to Ellis Island. However, the tracks were completely abandoned and today, you can see rusty trains, old bricks, and trees and other plants sprouting through the open roof.
Helpful resources for visiting New Jersey
Flying to New Jersey? Don't forget to check Qatar Airways's Oh-la-la deals if you want to save as much as 20% on your flight.
Looking for airport parking at any of New Jersey's airports? Use this coupon to get 15% off.
For some great accommodation deals, use my Booking code and get up to 15% off on all bookings.
If you want to get your US visa online, you can apply on IVisa; a platform that can help you get a visa to pretty much anywhere.
Planning to rent a car in New Jersey? Use this special offer to get 15% off on all car rentals in the Garden State.
For the best travel insurance for your trip to New Jersey, check out these World Nomads deals.
Finally, don't forget to use points.com to get more rewards with fewer points and miles.
You also might like
California off the beaten path
Los Angeles off the beaten path
Unique things to do in Los Angeles
Small towns in Texas you didn't know about
Did you know about some of these hidden gems in New Jersey? Did you ever visit the Garden State? Which gem did you like the most? Which of these places would you visit tomorrow if given the chance? Feel free to share your opinions in the comments.
Like it? Pin it.