If you're following the latest budget travel trends, you're probably well familiar with companies that offer their subscribers wholesale flight prices and just when you think that travel can't get any cheaper, you learn about companies like FlyLine. FlyLine is a company that provides its users with virtually interlined flights (more about it below) at wholesale prices with zero mark-ups that are even cheaper than the flights you get at price comparison websites, such as Skyscanner, Momondo, and Kayak. So, if you're looking for ways to cut down on your travel costs, keep reading; in this Flyline review, we'll explain how to use FlyLine's services to save big every time you book a flight.
What is FlyLine?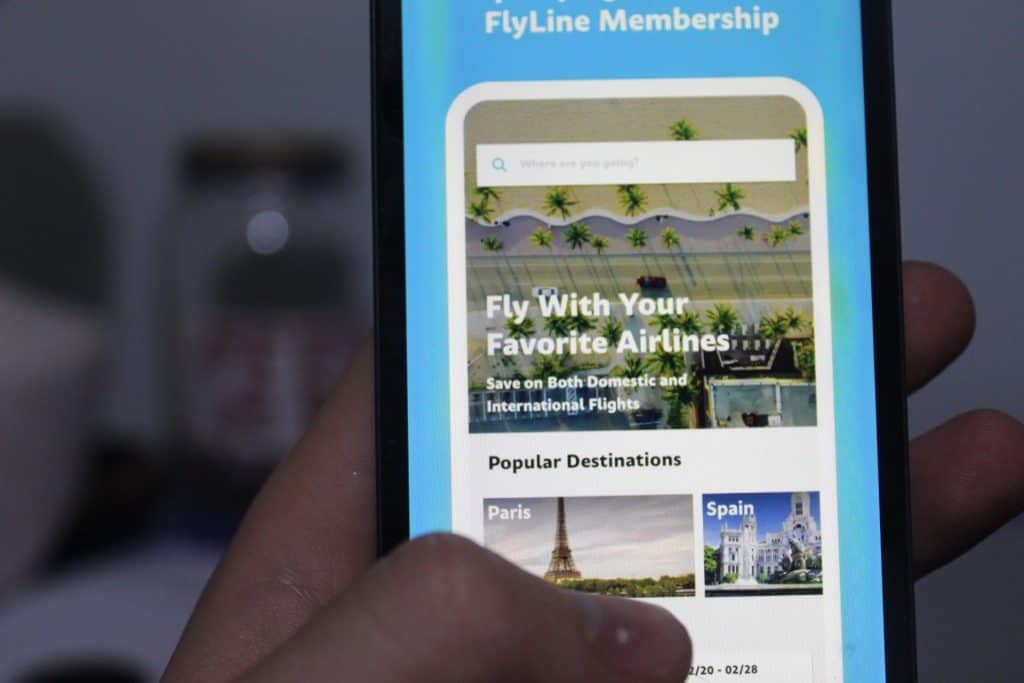 FlyLine is a subscription-based company that allows its subscribers to get wholesale flight prices from more than 250 airlines from around the world. Wholesale price are a difference-maker, as they can be up to 60% cheaper than the regular flight fare. However, until recently, only a travel agency or someone with access to GDS (Global Distribution Systems) had access to wholesale prices but now that's changed. You can get wholesale prices on flights by paying a yearly subscription and joining FlyLine. Their punchline is shop, skip, save and is a rather vivid description of what FlyLine represents. Sure, you have to pay a yearly flight subscription to get access, but the savings from just your first flight booked through FlyLine are enough to cover the entire yearly subscription most of the time. They also have a mobile app that you can use for finding cheap airfare through your smartphone.
How to get wholesale plane tickets for your next vacation?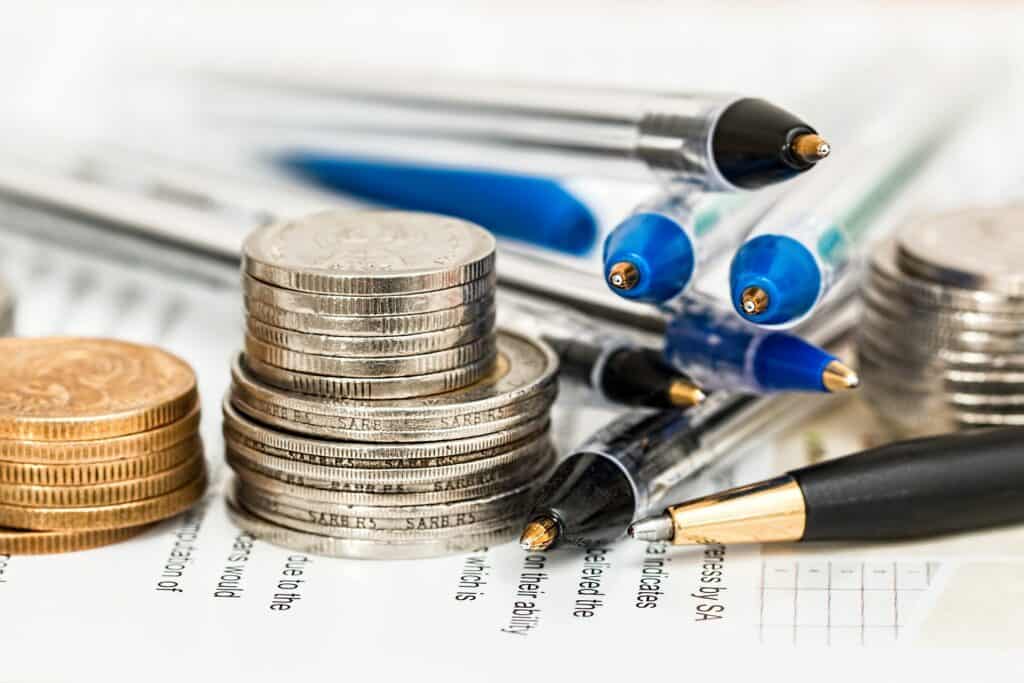 If you're not familiar with the term, a wholesale rate is a price that a retailer pays to the supplier. Retailers get discounted airline tickets and afterward mark the cost up at their discretion. This brings us to the prices you get on the internet when searching for flights. Airlines give these discounts because the middle man agencies would find clients for them.
Fortunately, today, some innovative disruptors give access to these wholesale prices to everyone in exchange for a membership fee. One of these companies is FlyLine- the company this review is devoted to. You just have to pay $50 for a yearly subscription and get cheap plane tickets without mark-up fees or any other additional costs straight to your inbox. FlyLine is hooked directly into the GDS and all you need to do is just add your desired destination and see some of the cheapest flights to that destination for the specified date. Basically, you can save hundreds, if not thousands of dollars in exchange for a yearly fee of $50.
How to search flights with FlyLine
When you sign up, you get access to your personalized dashboard where you can search for flights and keep a track of your deals. As you can see in this picture, at the top, you can access FlyLine's booking engine that allows you to filter search results by date, airline, price, number of stops, etc. Once you find a deal that you're interested in, all you have to do is click the Book Now button and you'll be redirected to a booking landing page.
How to save big with Flyline
First and foremost, note that FlyLine won't always be the cheapest option for all flights at all given dates. However, that doesn't mean that the potential savings from using it will not be high most of the time. Based on some of the tests we performed using this platform, we discovered that FlyLine offers the cheapest international flights (economy class) 75% of the time. Another thing you should have in consideration is the carrier. If you choose a budget airline, you can't expect to achieve huge savings because their flights are already relatively cheap.
Additionally, keep in mind that the busier the airport, the higher the potential savings get. So, my advice is to always search for flights that depart and arrive at larger airports.
Another very important tip is to be patient. Hunting for the best deals might take some time and this can sometimes require a lot of patience. So, the best option is to set deals alerts and wait for FlyLine to send you some amazing deals.
After hearing this, you might be wondering "what makes FlyLine different from all other companies that offer GDS-based flight price"? The answer is virtually interlined flights and in the next section, we'll explain what does this means in plain English.
What are virtually interlined flights?
Virtually interlined flights combine one-way flights from different airlines that aren't partners. For example, if you search for a flight from London to Melbourne on Google, you might get a flight that includes flying from London to Doha with British Airways and Doha to Melbourne with Jetstar (the two are partner airlines) but Google Flights won't show you combinations of flights that include airlines that aren't affiliated and this is where the biggest savings lie, especially when taking long flights. Sure, you can spend hours searching on the internet and find the same deal. However, you'd have to book these flights as separate transactions and your connection and baggage transfers won't be guaranteed if you're late for one of the flights. With FlyLine, this is something you don't have to worry about.
I know that's a lot of information to digest, so the best way to show you FlyLine in action is through…
Examples
In this section, I'll share a few examples of searches I personally performed using FlyLine. The first search I performed was a flight from Phoenix to Rome. FlyLine's booking engine helped me find a very cheap flight for the 11th of February (I was browsing on the 4th of February). The cheapest flight I could find on the internet was on Kayak and the price was $3,366. The price FlyLine offered was $492 ($2,874 cheaper). The savings from this flight are 57 times larger than the yearly subscription you'd have to pay for using FlyLine.
Unfortunately, you can't get such great deals all the time, but most of the time, the deals you find on FlyLine will beat the competition. In the next example, I searched for a return flight from Nashville to Amsterdam. I did the search one week before the actual date and this is what I got;
I searched for a flight that departs Nashville on the 25th of February and a return flight from Amsterdam on the 3rd of March. The best airfare I could find on the internet was, again, offered by Kayak ($677) but the price I got on FlyLine for the same dates was $193 cheaper ($484). The savings from this flight were almost four times the annual subscription fee.
The final example includes a domestic flight between Los Angeles and New York. I mentioned above that domestic flights rarely convert to large savings because domestic carriers hold back their best airfares for direct sales and this neutralizes the wholesale pricing benefits most of the time. However, despite this, I managed to find the cheapest flight between NYC and LA for the 16th of April and it was $16 cheaper than Skyscanner's cheapest deal and $15 cheaper than Kayak's cheapest deal.
What kind of subscriptions are there?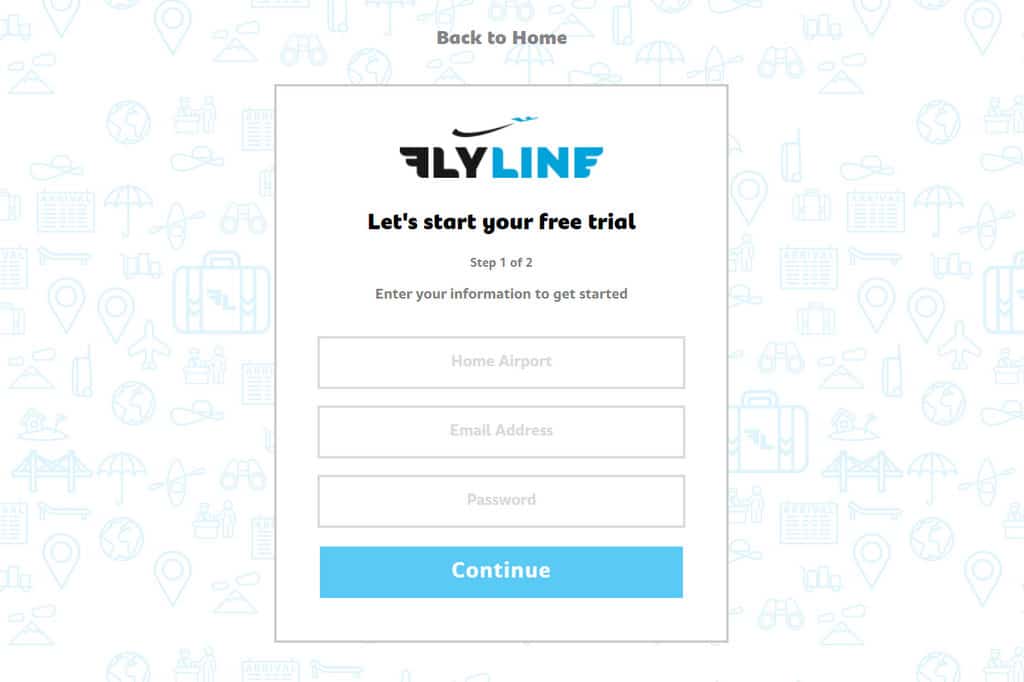 If everything you read so far sounds interesting, you might be wondering what kind of subscription does FlyLine offer. For starters, I advise you to check out their 14-day free trial with no strings attached. If you don't come up with any savings during your trial, you can cancel your trial without paying anything.
When signing up for a free trial, you can choose between the basic or premium plan. The basic plan is targeting solo travelers and allows every user to book up to six trips per year. The price for this plan is $49.99 and every booking includes automatic check-in. FlyLine Premium, on the other hand, costs $79.99 and is perfect for families and travelers who don't like the restriction six flights per year. This plan offers unlimited bookings in a year and it also has the option to add an additional user to your account.
Flyline Review summary
To summarize, when used right, FlyLine can bring you a lot of savings. So, if you're looking for a business class ticket, a domestic flight with a budget carrier or a last-minute deal, FlyLine might not have the best offer. But, if you're looking to save big on basic and economy class tickets for international flights to major cities operated by legacy carriers, you can achieve huge savings by using FlyLine's virtually interlined flights. Hopefully, this review and all the tips discussed here can help you travel cheaper and smarter.
Did you ever hear about FlyLine? Do their services sound interesting? Was this Flyline review informative? Feel free to share your thoughts in the comments.
Like it? Pin it.