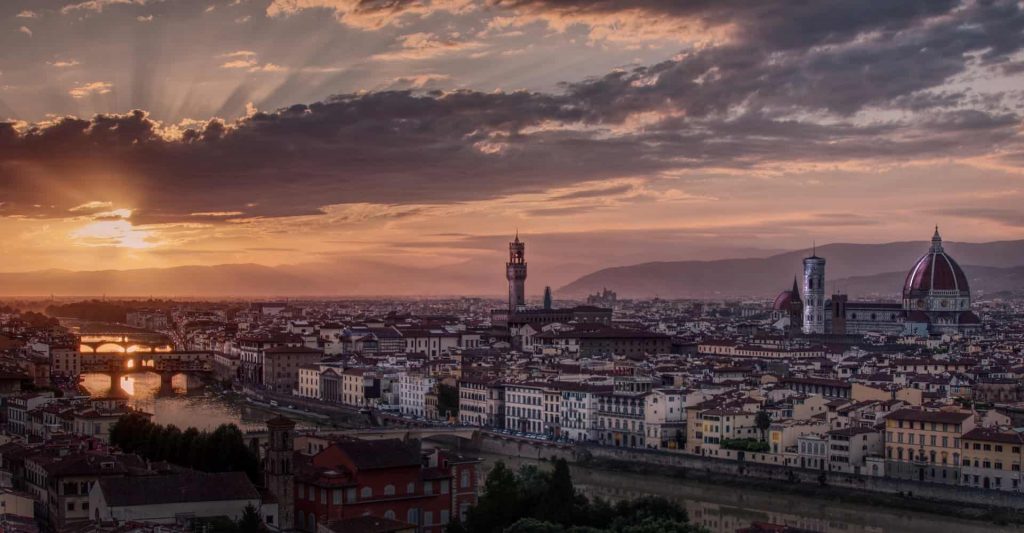 Italy is one most beautiful places and one of the most visited countries in Europe and for a good reason! If this is your first time traveling there, get ready for an unforgettable experience. However, it might be best to check some itineraries rather than jumping in unprepared. Also don't forget to learn some of these basic Italian phrases from The Intrepid Guide to help you get by.
One of the things at the top of your itinerary could be a visit to a traditional opera. If you and your partner have picked a show, or even looked into some of your options, you may want to think about preparing for the performance. This can help you to make the most of your evening out, and even ensure you have all you need to enjoy the show.
While it may be obvious, not having your tickets could really ruin the evening. When you plan on visiting Italy from abroad, you may not want to have paper tickets on your person, especially if you plan on booking numerous excursions. Luckily, it can be all too easy to purchase Rome opera tickets online, allowing you to book and pay, without the need for a physical ticket. This can also put a bit less pressure on you, meaning you don't need to worry about the show selling out, or even queues at the box office. Having the tickets to hand, and the seats you want can make a big difference.
Days 1-2: Rome
There may be a number of different things you want to do during your time in Rome; you can spend your days exploring such historical sites as the Colosseum, Pantheon, and the Roman Forum.While you are in the area, you must travel to Vatican City! See the St. Peter's Basilica and the Sistine Chapel, and enjoy the surroundings of the Pope's permanent residence.
After you are done exploring, use the conveniences provided by the Italy Railway to travel to city No. 2!
Days 3-4: Florence
Though not as big as Rome, Florence is still magnificent and relevant! That is why it will also take you a couple of days to get through the most significant objects and sites.
You can start by visiting the Piazza Duomo. Then, while walking the square, enjoy the Renaissance art of Donatello, Giotto, and Michelangelo, the baptistery, the bell tower, the sublime Cathedral of Santa Maria del Fiore, and its museum. Exploring Florence will feel like something that transported you back to the 15th century and left you to discover more and more of Italy's dreamy beauty. At the end of the day, you can kick back and relax in some of the many charming villas in the area.
On day 2, we suggest making a day trip to Cinque Terre, a coastal area in northwestern Italy. Here you can explore the five villages of this region, try the flavors of the famous Cinque Terre wine, and relax at the riviera.
If you like this article then check out this post: https://passportsymphony.com/15-hidden-gems-in-italy/.
Day 5: Venice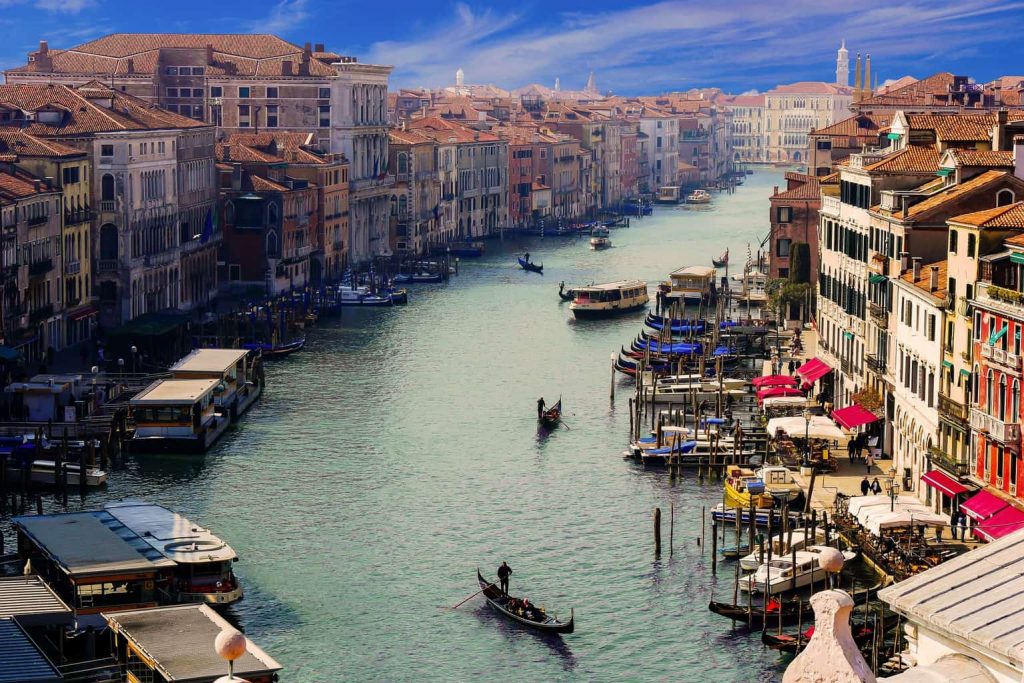 You have to know only one rule if you wish to visit Venice – one day is enough! Venice is magical, attractive, and engaging; just keep in mind that a whole day spent in this city will prove just enough time to learn the basics, and for a first-time visitor, that might just be enough!
Make sure to visit St. Mark's Basilica, Doges Palace, or St. Mark's Square. There are not many monumental attractions in Venice, but the few are incredible. Also, do not forget such mundane but endearing activities as getting gelato at St. Mark's Square or seeing the city from the canal routes, roaming easily in a gondola.
If you decide to skip Florence, you can jump on the Rome to Venice train for a comfortable trip!
Day 6: Verona
The romantic city of two star-crossed lovers will be a good day trip as your journey is coming to an end. And yes, Verona is mainly famous for being the set of both Two Gentlemen of Verona and Romeo and Juliet by W. Shakespear, but there is more to see!
You can listen to an opera in the Arena di Verona that dates back to 30 A.D. or ride the Funicular Castel San Pietro for the best views.
However, just walking around the city is enough to feel it work its magic most of the time!
Day 7: Milan
For the grand finale – let's travel to Milan! Forget about its sole labeling as the capital of fashion! It definitely is, but do not forget about the cathedrals, museums, and vast, luxurious squares. Definitely make time to visit the Sforza Castle – a monument of Milan. Also, enjoy the greenery of Parco Sempione to see the natural side of the city, and take a tour of the Museum of Leonardo da Vinci. Milan is not a huge city, but it is still magnificent!
Wait no more! Buy the tickets, pack a bag, and on to the unforgettable Italian adventure!
Traveling to Italy soon? Then check out this post about the best things to do in Italy: https://passportsymphony.com/only-in-italy/.
Helpful Resources For Planning Your Italy Itinerary
If you're looking for a cheap flight to Italy, Alitalia and their partner, Qatar Airways is always a safe choice.
Before renting a car in Italy, make sure to check out and compare all deals on Auto Europe to make sure you're always getting the best price.
To save on accommodation, you can get up to 10% off on all booking.com properties in Italy by using this code or get $55 off when using Airbnb.
Finally, don't forget about travel insurance. Do you know how it's always better to be safe than sorry? That's why we use World Nomads. They are more expensive than most other providers but my own experience has taught me (the hard way) never to try to save on travel insurance.
How did you like our 10-day itineraries for Italy? How would you spend 10 days in Italy if given the chance? Do you have anything to add that we forgot to mention? Feel free to share your thoughts in the comments!
Like it? Pin it.