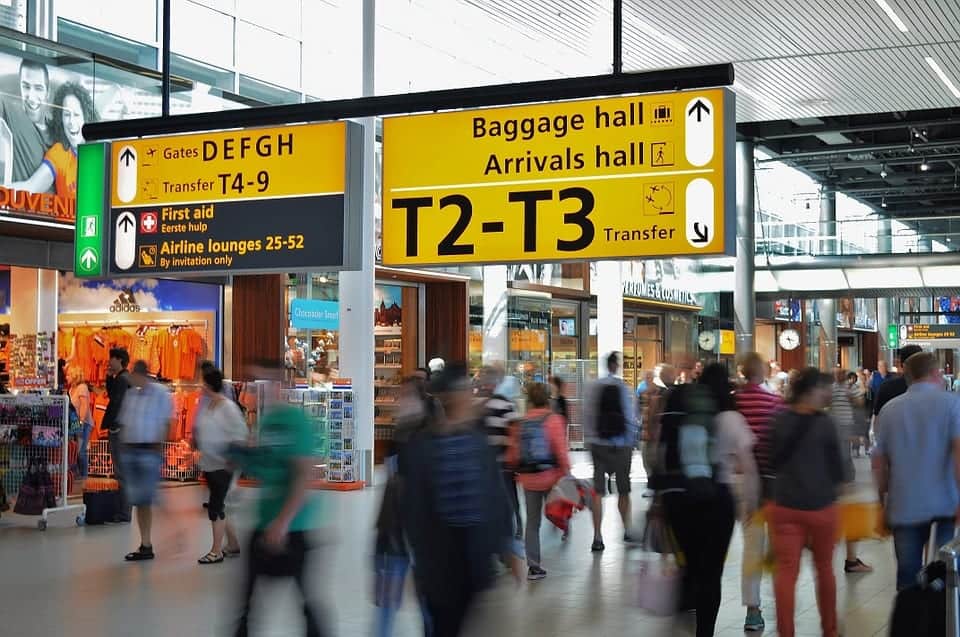 Finding out that you're going to be subject to an extended layover at the airport can be a frustrating experience because it means your travel plans will be delayed. However, it doesn't necessarily mean that you'll have to be bored the entire time either. An airport might seem like a boring place to be stuck in, especially if you don't have a travel companion with you, but with some ingenuity and the same device you're using to read this, you can find plenty of things to keep your mind occupied. Check out the list below to learn about things you can do for fun when you're trying to find some enjoyment during a long layover at the airport.
Play Online Casino Games
If you enjoy gambling but aren't at an airport that's located near a casino, you can use your mobile device or a laptop to connect to an online casino. You'll need to complete a quick registration process to sign up. Once you've done that, you'll have access to a welcome bonus that often includes free spins or play credits equal to the amount you deposited. If you're trying to play without betting or start a free trial without paying a deposit, you can find online casino sites that offer no-deposit sign-up promotions. You can use casino review and bonus code aggregator sites like BonusFinder to simplify the process of choosing a reliable platform that offers the most generous welcome bonuses. You can also use it to research the best casinos in your area if there are any in the cities near the airport where your layover is occurring. For example, you can read this comprehensive article to see an overview of the top New Jersey online casinos.
On a similar note, if real-life gambling starts to pique your interest after playing at an online casino, you can refer to our guide on the best countries in the world for casino tourism to choose a destination for your next trip.
Look Up Interesting Facts About Your Destination
If playing games isn't what you'd prefer to do at an airport, try taking the more serious approach with an entertaining trip planning and research session. Learning more about the place you're traveling to will give you something intriguing to keep you engaged during your layover, while also ensuring that you don't get bored at any time during the actual vacation or trip.
Meet Some New Friends
If you're an extrovert and you'd rather interact with people, an airport can be a great place to meet some new acquaintances. Stepping away from your device for a little while to have some real-world fun might be just what you need to make the layover feel like less of a delay.
Consider Leaving the Airport for a City Tour if the Layover Will be Lengthy
If you can get an estimate for the arrival of the replacement flight and you're confident in the accuracy of the new itinerary, you might have enough time to see some of the nearby attractions and still return in time to catch your flight. If you go this route, try to get back to the airport at least 30 minutes before your flight is scheduled to arrive.
Ask Someone if They Want to Play a Board Game or Card Game
Many airports will have gift shops and stores that sell decks of cards and board games. If you can find someone who looks like they're also fighting the boredom of a long layover, try asking them to play a game of chess with you. This is an old-fashioned approach but it's one that can still be plenty of fun.
Download and Play a Few PC Multiplayer Games
If you have a laptop with decent computing power, you could download a few of the top PC games through a service like Steam. If the airport has a mall or shopping area, you could see if they sell game controllers and that would make the game experience feel more like a console. Even if you don't have a high-end graphics card, you'd be surprised that many games can be played at 30 FPS on integrated graphics chips.
Watch YouTube or Netflix
YouTube and Netflix are the go-to entertainment sites for many travelers. If all else fails, you can always learn something new or find something entertaining on one of these video sites. Try seeing what's on YouTube's trending page and read through a list of the coolest channels to subscribe to.
Take a Complete Tour of the Airport
If your layover isn't going to be an all-nighter, you could pass a couple of hours just by browsing through the airport. This is a good option when you're stuck at an airport that has a built-in plaza or food court.
See the Nearby Shopping Venues
Finally, if you do have enough time to leave the airport and you also have some extra funds to spend, try shopping at some of the nearby stores to get through the layover wait.