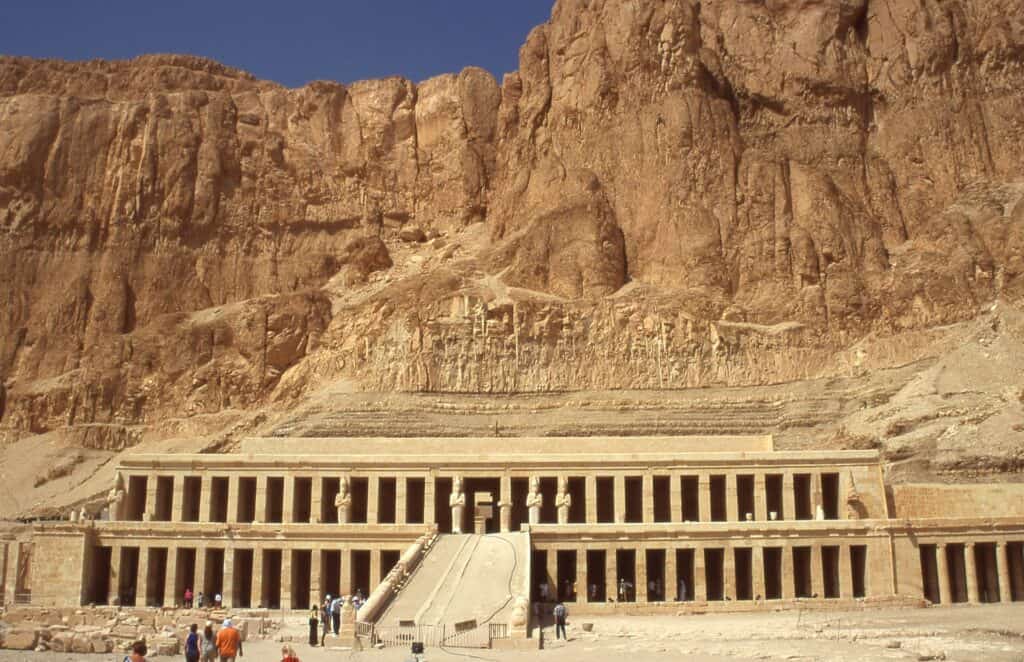 Alongside popular options in Europe and South America, Egypt is a highly desirable destination for holidaymakers. Known for its ancient treasures and rich history, the country that links northeast Africa with the Middle East is famous globally and has plenty to offer for people who want to go on a memorable foreign adventure.
Egypt's rich historical offering appeals to most people, but it can also cater to a more luxurious holiday experience, perhaps by offering some relaxing retreats and destinations that can help you unwind. From pristine beaches to the remarkable architecture on offer, experiencing Egypt's unique offering in the flesh is far more memorable than seeing it featured in the movies or through a variety of Egyptian-themed casino slots. In fact, venturing to Egypt should be at the very top of your bucket list. Egypt is like no other country on the planet, making it an appealing opportunity for many people. But what is there to see and do in Egypt, and what makes it such an appealing destination to visit? Let's take a look below.
Egypt is officially one of the oldest ancient civilizations
As we've touched on already, Egypt is particularly famous for its variety of historical features, with one of the oldest ancient civilizations in the world offering a huge selection of must-see locations to explore in detail. From The Great Pyramids of Giza to the array of statues and tombs throughout the country, Egypt's offering in this particular category is extensive. If you're interested in ancient Egypt, then you'll be amazed at what's on offer in the country.
Take a trip down the longest river on the planet
Whether you're operating on a big budget or you're keen to save some money while traveling around the country, Egypt is generally kind on the wallet compared to many other destinations on offer in 2022. One of the more affordable options for visitors is to take a trip on a boat down the longest river in the world, the Nile. With tours on offer, you can explore the variety of attractions along the Nile and gain an insight into a truly beautiful water route.
Explore the underwater world
Many people aren't aware of Egypt's diving scene. In actual fact, though, Egypt is one of the best places to go diving anywhere on the planet. The Red Sea is filled with a selection of distinctive fish that frequent some of the most eye-catching corals. Alongside the wildlife on offer underwater, you'll also see an array of wrecks, walls, and loads more. With passionate and skilled divers coming to Egypt from a variety of global destinations, its offering is excellent, with a whole host of day boats to choose from.
The weather is always great
Most people want to experience a dose of sun and sand when on vacation, making Egypt a reliable destination in that respect. In fact, Egypt's high season never ends, thanks to its great weather all year round. While the summer months represent the most in-demand period, people can visit the country throughout the year and still be treated to good weather. Egypt's hot climate is one of its main appealing factors.
Experience a safari trip
While most people go to South Africa for a safari experience, Egypt is also well equipped to offer a truly memorable safari holiday for any animal lovers out there. Despite much of the land is a desert, there is plenty of wildlife to see up close as you camp under the stars. You can also go horseback riding and meet some locals who can potentially show you some of their unique traditions.