Thousands of hiking enthusiasts head to Annapurna in Nepal every year searching for adventure. Trekking around this region that has become a Mecca for hikers in recent years covers a fascinating range of cultural and geographical varieties that makes trekking here an experience of a lifetime. Most trekkers that visit follow the standard route to the Annapurna circuit but there are also a lot of other alternate treks that you can take if you can't complete the circuit. One such trip that doesn't require intense preparation is the Poon Hill Trek. It's a trip that you can complete alone but if you're visiting Nepal for the first time it would be good to have a guide with you and my suggestion for trekking in the Annapurna Region is without a doubt, Glorious Himalaya.
About Glorious Himalaya
Glorious Himalaya is a Nepal-based tour operator and a trekking company that has been exploring the remote mountainous regions of Nepal for over a decade. They provide trekking tours, peak climbing, mountain flights, and jungle safari activities for small groups. Some of the most popular tours they provide are the Everest Base Camp Trek, the Annapurna Base Camp Trek, Langtang Valley Trek, Upper Mustang Trek, and the Mount Kailash trek in Tibet. In this article, I'll review one of the most popular alternate treks in the Annapurna region: the Poon Hill trek that takes 3-4 days to complete.
Day 1: Nayapul- Thikhedunga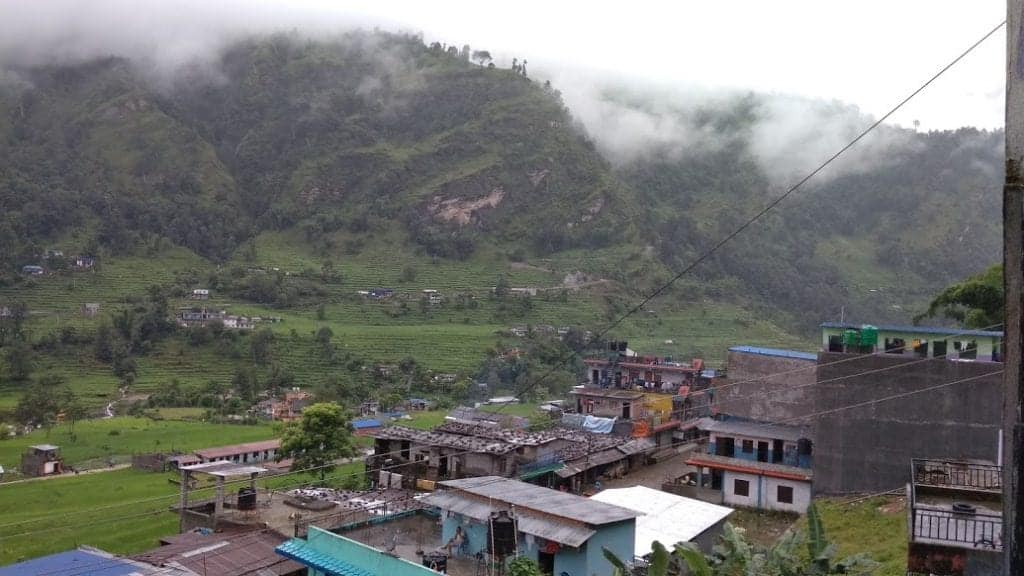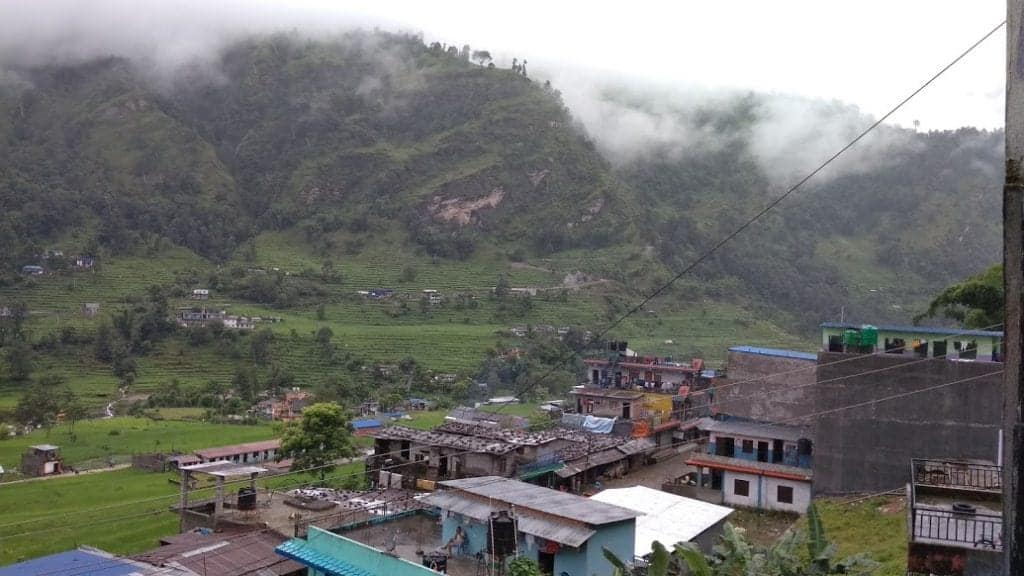 The starting point for most treks in the Annapurna region is Nayapul, a small mountain town near the popular tourist destination- Pokhara. If you're leaving from Kathmandu, you will need the whole day to reach Nayapul since the roads in Nepal are in a pretty bad condition. However, if you're starting from Pokhara you can reach Nayapul in around 2 hours. The walk to Thikhedhunga passes through Birethanti and Ramghai and is relatively easy. This shouldn't take more than 4-5 hours walking unless you're in a pretty bad shape.
However, even if you are, you'll find Glorious Himalaya's guide motivating you and helping you give that extra push to complete the trip in time before it gets dark. Thikhedhunga is a great first stop and the views are simply amazing even though the altitude isn't really high (1,500 meters). The accommodation options here aren't great but the beauty of this charming village surely makes up for it.
Day 2: Thikhedunga- Ghorepani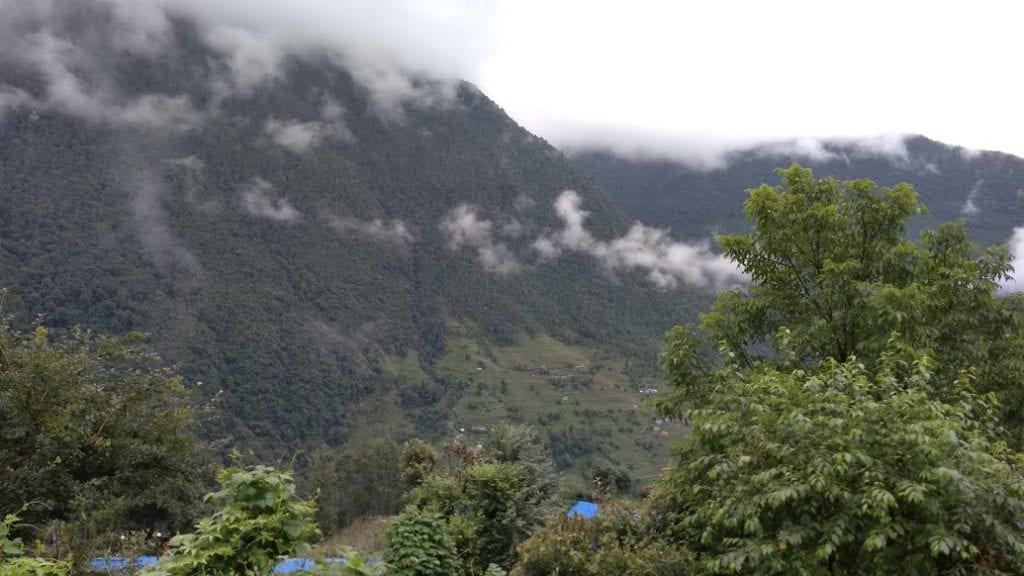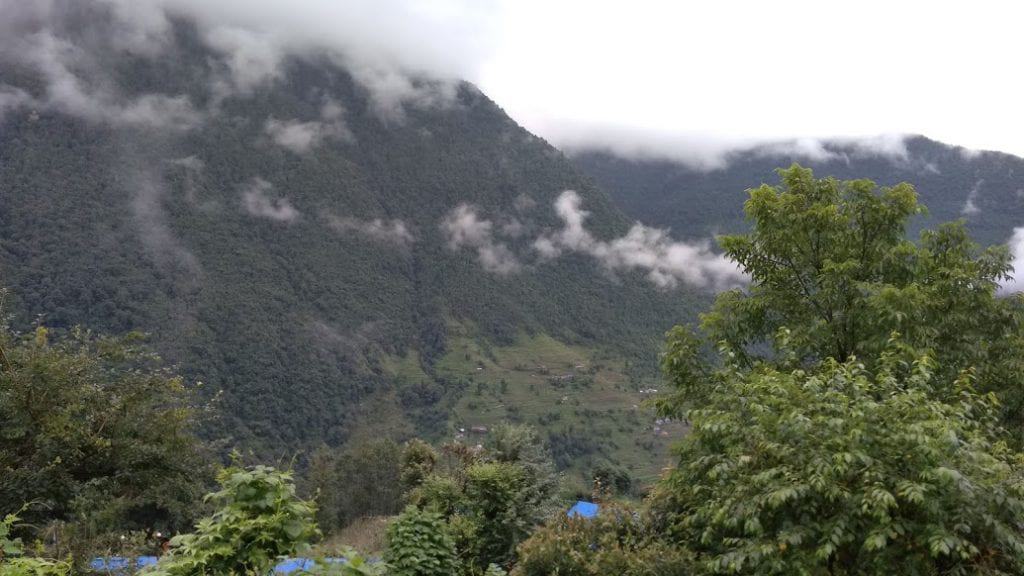 The trek from Thikhedunga to Ghorepani is probably the hardest part of the trek that requires the most Stamina. To reach Ghorepani, you have to pass through Ulleri and more than 3,000 stairs. Even after you pass the stairs part you have to continue going up. On the second day, you will experience the biggest change in altitude: from 1,500 to 2,900 meters. You'll be extremely tired by the time you reach Ghorepani but once you reach this divine mountain paradise you'll forget all about your muscle soreness and fatigue.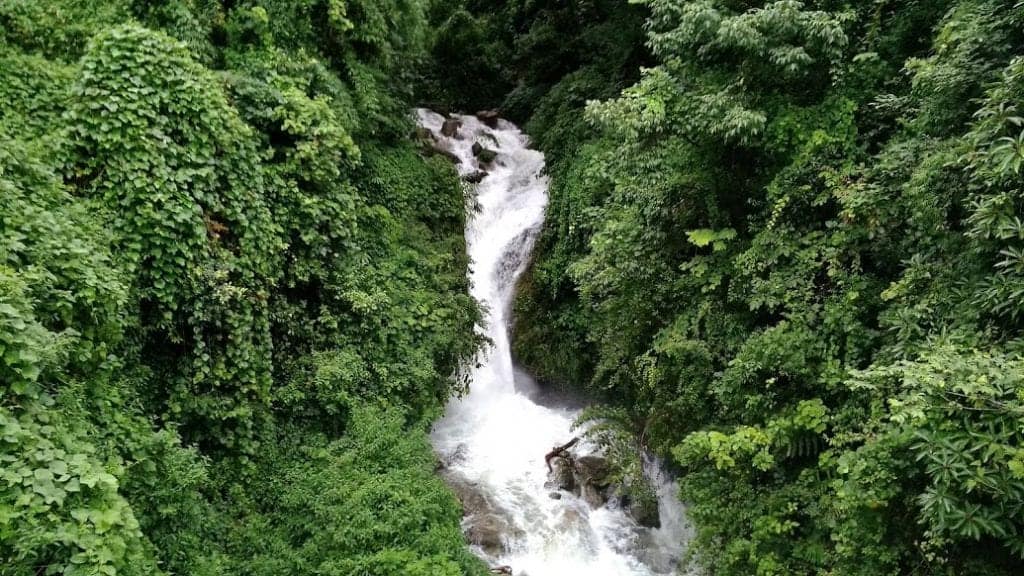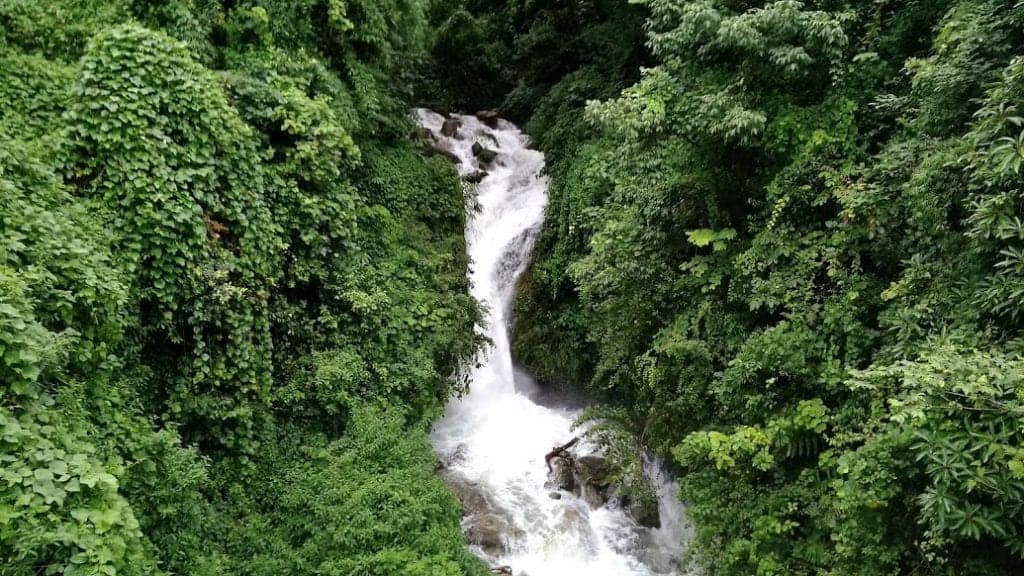 Ghorepani is amazing, especially in the monsoon, once the thick layers of mist surround the small mountainous town, adding another layer of beauty to this already gorgeous place. Keep a note that unless you're in a good shape, you'll need a porter to carry your bag. This was the day I was cursing myself for not getting one because I had to carry two backpacks (mine and my girlfriend's) through 3,000 stairs and 1,500 meters of elevation. Glorious Himalaya's porters are just as friendly and helpful as their guides.
Related; The best hiking backpacks for 2018
Day 3: Ghorepani- Poon Hill- Gandruk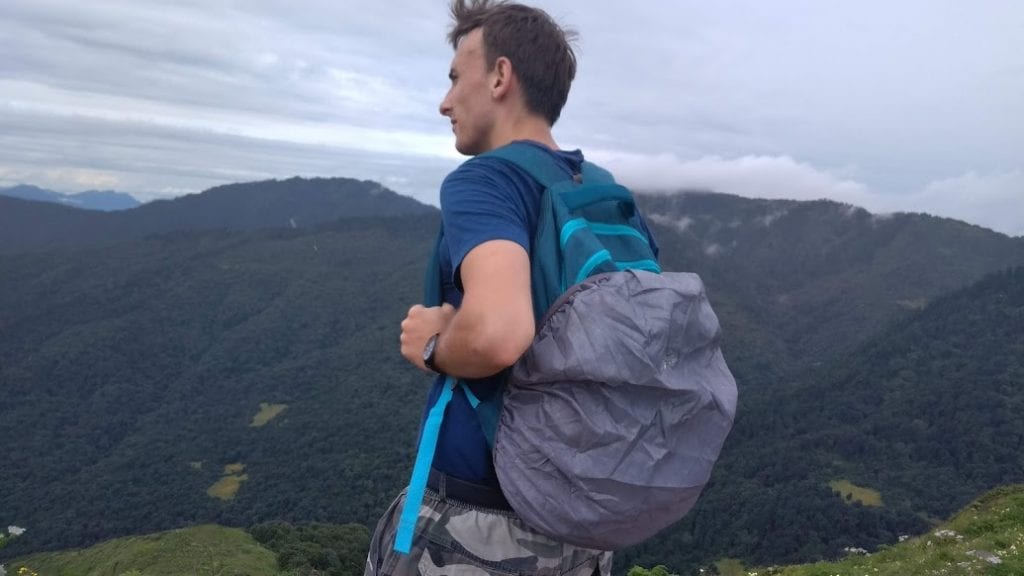 The third day is the one that requires the most walking. This is the day when the trek reaches its highest peak: Poon Hill at 3,200 meters above sea level. The hike from Ghorepani to the top takes approximately one hour and the best time to do it is at the sunset. You get to see how high you climbed as the sun rises above the distant mountains. Seeing where you reached and what you accomplished gives you an amazing feeling and the view is even better. Unless it's the monsoon season. If that's the case you probably won't see anything but clouds and mist.
After coming back down from the top, the terrain is much easier. There's not much climbing left to do as you only need to complete the circle and go back to Nayapul. By the end of the day, you should be able to reach Gandruk, the biggest town you'll encounter during this trek. It's a beautiful town with amazing views of the Annapurna Circuit and many great accommodation options.
Related: Hiking in Kashmir
Day 4: Gandruk- Nayapul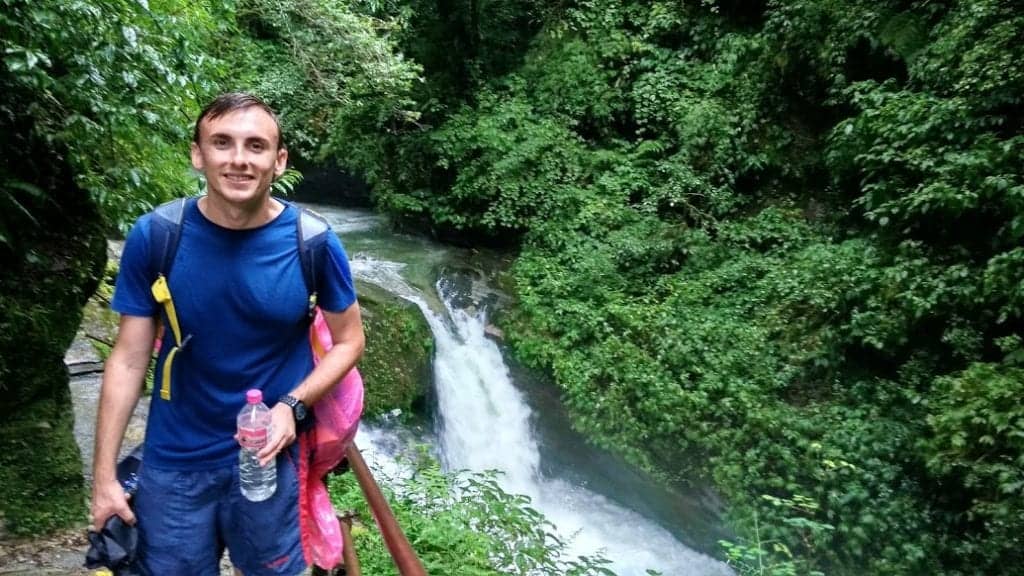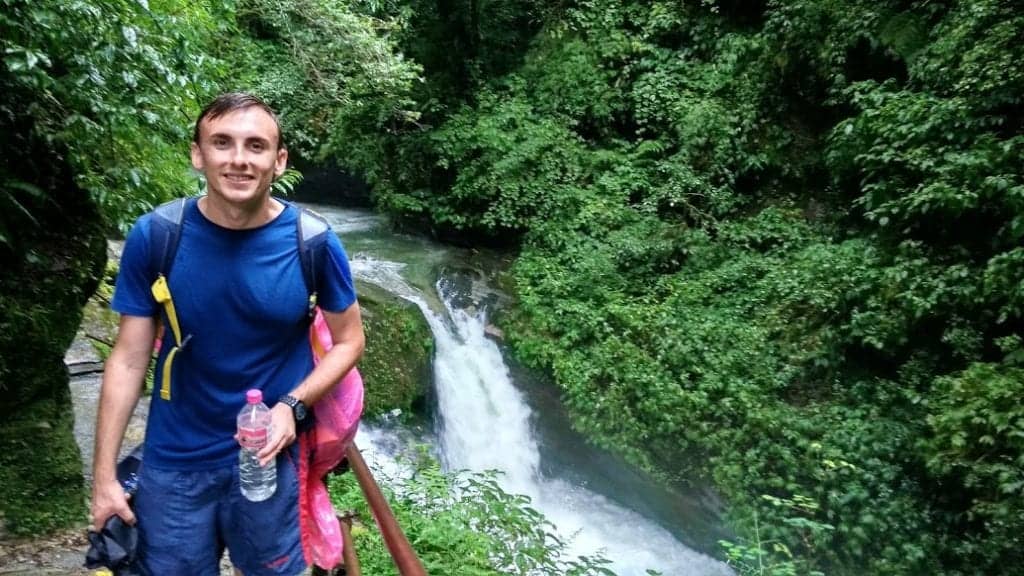 The last day includes a relatively easy walk from Gandruk back to Nayapul. However, don't think that climbing down is easy. You might not feel it right away but your body sure will by the end of the day. For me, climbing down turned out to give more muscle soreness than climbing up. If you don't think you can complete the walk, you can ask your guide to get a bus or a jeep in the Khimchi village (not too sure about the spelling).
Like I mentioned in the beginning, a guide isn't absolutely necessary when trekking in the Annapurna region. Check out this post if you can want to trek the Annapurna circuit without a guide.
If I go back in time, I would probably tell myself to bring a few more things. If you don't want to make the same mistake, check out my Nepal packing list that will tell you what all you need to bring along for your Nepal trip.
Why should you choose Glorious Himalaya?
Glorious Himalaya is one of the most professional travel agencies I've ever encountered. The guide was very helpful, especially when my girlfriend twisted her leg near the end of the trip and the company owner Ganesh was in touch with me throughout the trip to make sure everything is okay. Even after the trip, he kept in touch to make sure I reached home safely. Both of them made our trip an unforgettable one and I would definitely use their services again.
Additionally, our guide Banjara was very flexible to our request to see some monasteries and landmarks that weren't exactly on the track we were supposed to follow. Afterward, he made all the necessary adjustments to help us complete the trek as planned. Most importantly, he gave us a great introduction to the local culture and customs.
Glorious Himalaya is not one of those tourist agencies that care only about the customer's money. They genuinely care about their customer needs and will always do their best to make sure they are fulfilled. That's why Passport Symphony recommends Glorious Himalaya to all travelers planning to explore the Nepalese Himalayas. If you have any questions, you can reach out to Glorious Himalaya on their email: info@glorioushimalaya.com or at +9779843760242.