Out of all of the Greek islands, Crete is the largest. If you're looking for a destination that has a wealth of history, great food, as well as some sunshine, instead of going to the more obvious sunny destinations like Australia, there are a lot of interesting things to do Crete (or not to do if you just want to relax). Let's give you some ideas.
Are you a history buff?
If you like your destination with a little bit of education, Crete provides plenty of options. Phaistos, less than an hour outside of Iráklio offers a wide range of Cretan history. You can marvel at the diversity of the Minoan sites, or you can head to the statuary gallery to witness depictions of Hades and Cerberus. If you like castles, there are plenty on the mainland of Crete, with Réthymno castle being the largest and most famous one. But there are also plenty of churches and monasteries, and if you want to see more historic places around the island, the opportunities for car hire Crete has to offer gives you the chance to get around effortlessly.
If you like history, I'm pretty sure you'll like this article about the oldest cities in the world.
Are you after beautiful sights?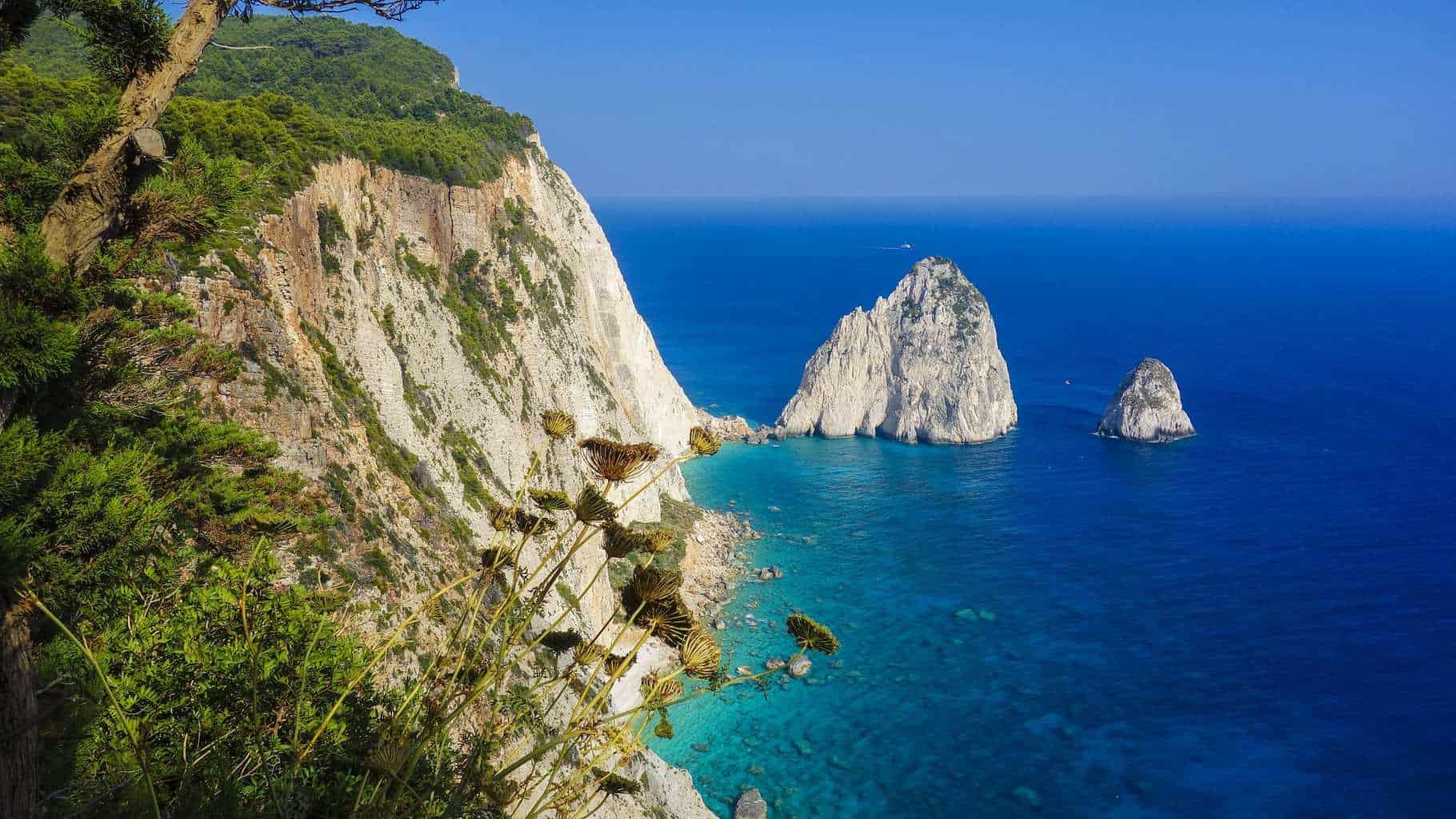 Really, all you need to do is throw a stone and you will hit a sight of spectacular beauty, but Spinalonga Island in the northeast of the island gives you the unique opportunity to explore the Venetian history, and just sit back and take in the fabulous scenery. While the island has had a very diverse past; Crete survived the Arab raids, the Ottoman occupation, as well as being a leper colony. If you don't like to explore and just want to relax, get onto one of the small boats that leave Elounda every 30 minutes and you'll discover Seitan Limania beach, the perfect place to relax and enjoy the spectacular sea views.
Do you like trying new cuisines?
Great! Who doesn't? You can't experience the culinary delights of Crete without gorging on as much Greek food as you can! But in Crete, you've got to go for some of the tasty cheeses. Be sure to order a plate of Dakos, a dish consisting of ripe tomatoes, rusk, sheep's cheese, and a lot of olive oil. If you're a meat lover, you have to try Stifado, a stew consisting of beef or rabbit. Make sure you have some crusty bread with it! And if you are a coffee lover, there are plenty of Greek coffees that provide a unique twist on your favorite morning beverage. If you need a pick me up, Ellinikos Kafes is essential.
Are you looking for some kid-friendly activities?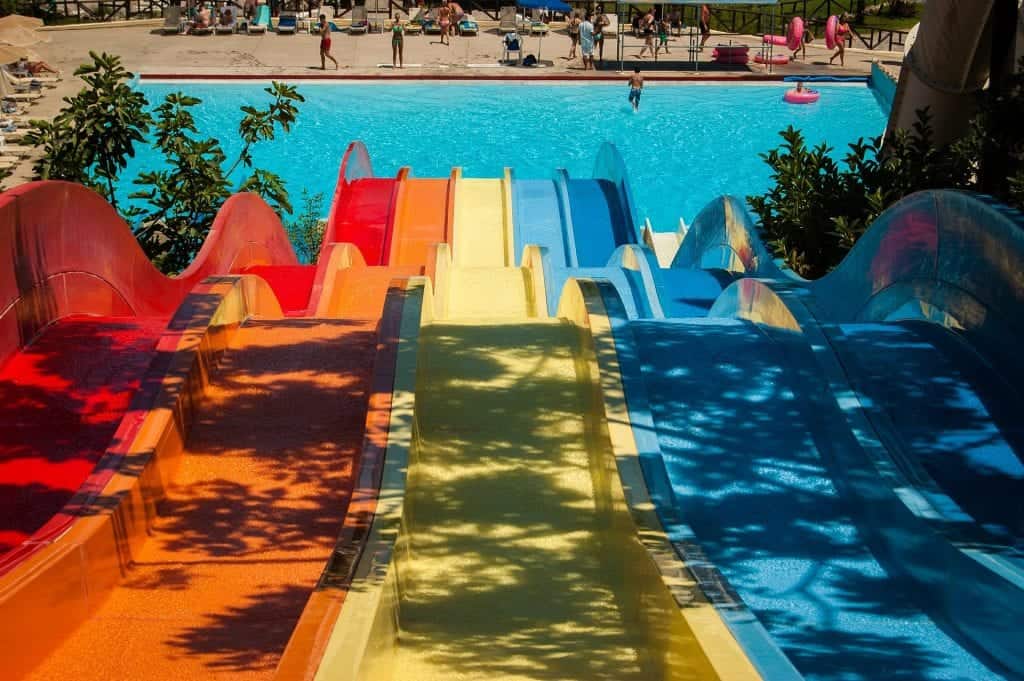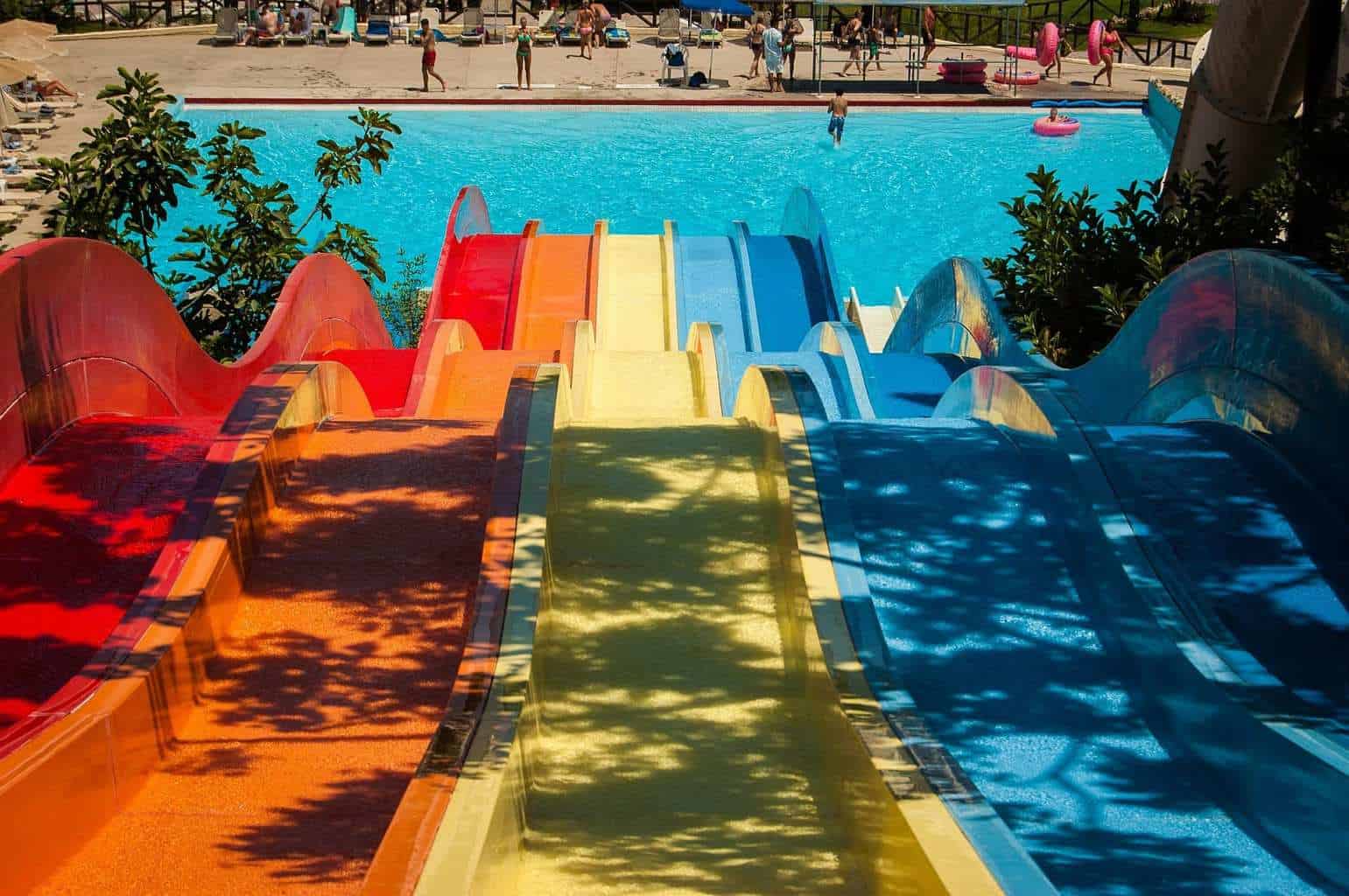 With all the opportunities to relax, your children may not take too kindly to this! But, Crete boasts three different water parks, including Acquaplus as well as a big aquarium near Goúrnes. The Cretaquarium has various sea life, giving your children the opportunity to marvel at these beautiful sea creatures, while also learning something at the same time. In fact, it is a branch of the Hellenic Centre for Marine Research.
For the cheapest flights to Crete, use this AirFrance special offer. It is an affiliate link but even I use it when booking my flights because it saves me a lot of money.
What about nightlife?
Crete's nightlife is absolutely crazy! There are a lot of clubs in Iráklio Old Town, but there are also some more laid-back alternatives, like the Fagotto blues and jazz bar in Haniá.
Do you like long walks?
There are a lot of options for day trips from Crete. One of them is the "Gorge of the Dead" at Káto Zákros where you can gaze at the water, vegetation, and birdlife. And at the very end of the long trail up from the beach and Minoan caves, once you make your way downhill, you can have a tasty lunch or go for a swim in the azure waters.
What sort of events are there?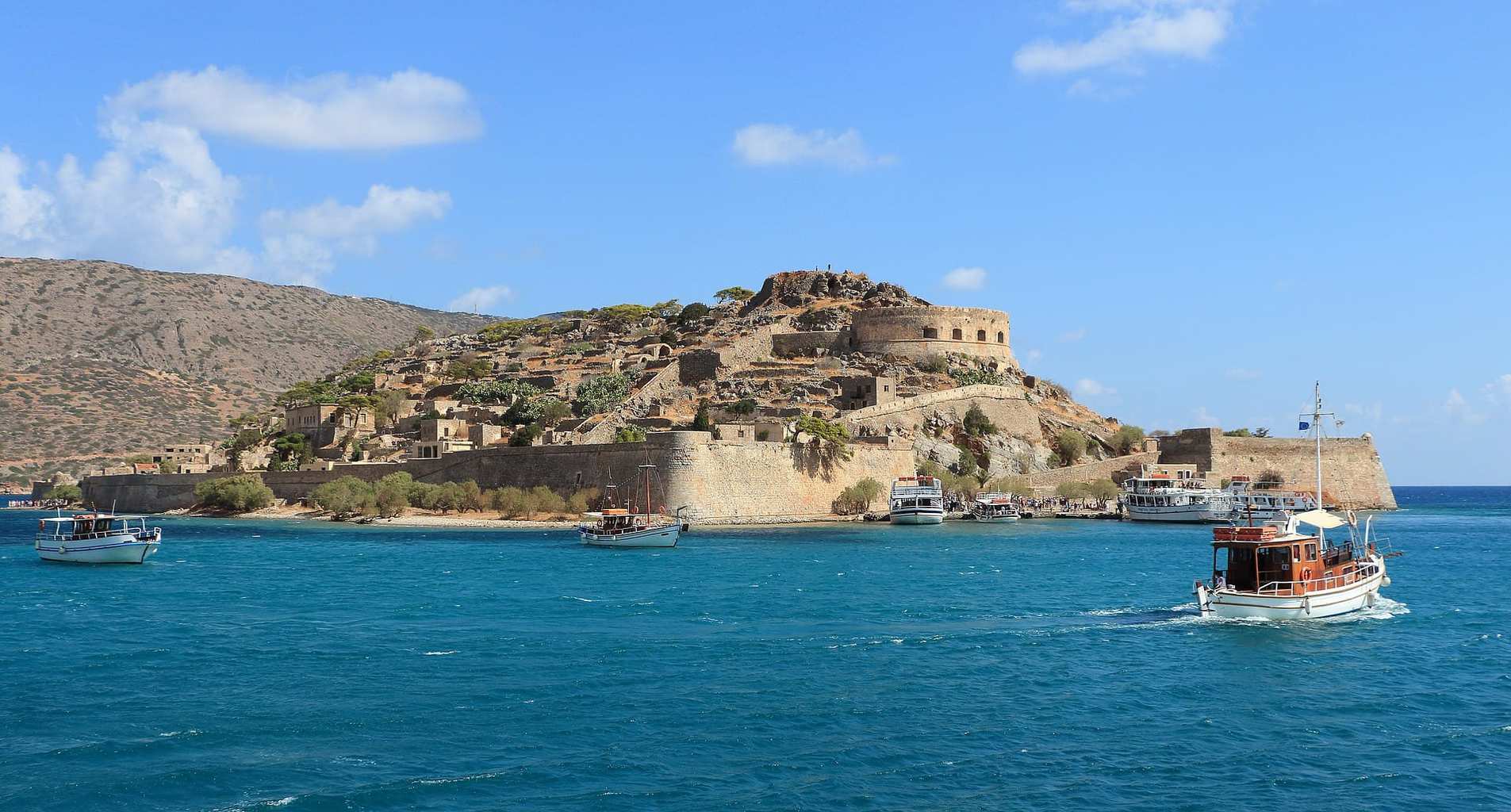 There's plenty for everyone. The Casa Dei Mezzo above the Makrýgialos resort is a very intimate venue that hosts chamber music concerts. The Réthymno Carnival that takes place in February or March is a feast for the eyes and ears, adding a little bit more excitement to your relaxing Crete holiday. And if you're looking for a sense of drama in your events, the Iráklio Summer Festival provides open-air theater performances, comprising of musicals and dance events.
Are there any hidden gems in Crete?
As there are so many tourists taking over the island, the hidden gems in Crete are becoming more and more difficult to find. However, if you're looking for quiet and unfrequented places, there still are a few options. The best way to get to these places is by renting a car and driving there on your own. If you want to rent a car and get off the beaten track in Santorini, use this link and save up to 30% on your car rental for your upcoming trip.
My favorite hidden gem in Crete is Loutro, a small fishing village with amazing natural beauty and some of the quietest beaches in the area. Another great place with quiet beaches and some of the best fish taverns in Greece is Palekastro. Alternatively, if you want a little bit of adventure, the beach in Kouremenos can give you plenty of opportunities to go windsurfing. There are also plenty of vacation villas there if you want to stay around for longer (and you probably will)!
While Crete has so many visitors, there are still places where you can get some peace and quiet. Crete has so much in terms of history, walking routes, as well as the carnival atmosphere- it's simply an island full of surprises. If you're looking for a place with a rich in history, fabulous nightlife, and, more importantly, a place that gives you a lot of options to kick back and relax without an abundance of tourists, there's plenty to do, (or not do)!
Helpful resources for visiting Crete
For the cheapest flights to Crete, use this AirFrance special offer. It is an affiliate link but even I use it when booking my flights because it saves me a lot of money. If you're a student and traveling to Crete, use this STA travel offer to save up to 15% on all of your flights to Greece.
If you don't have travel insurance, consider some of these World Nomads deals.
Looking to rent a car in Crete? My Sixt coupon and save 15% on all car rentals.
Last but not least, for accommodation savings, this Booking discount code and this Radisson Hotels offer will help you save big on your next stay in Crete.
Have you ever visited Crete? Would you like to visit? Feel free to share your thoughts in the comments!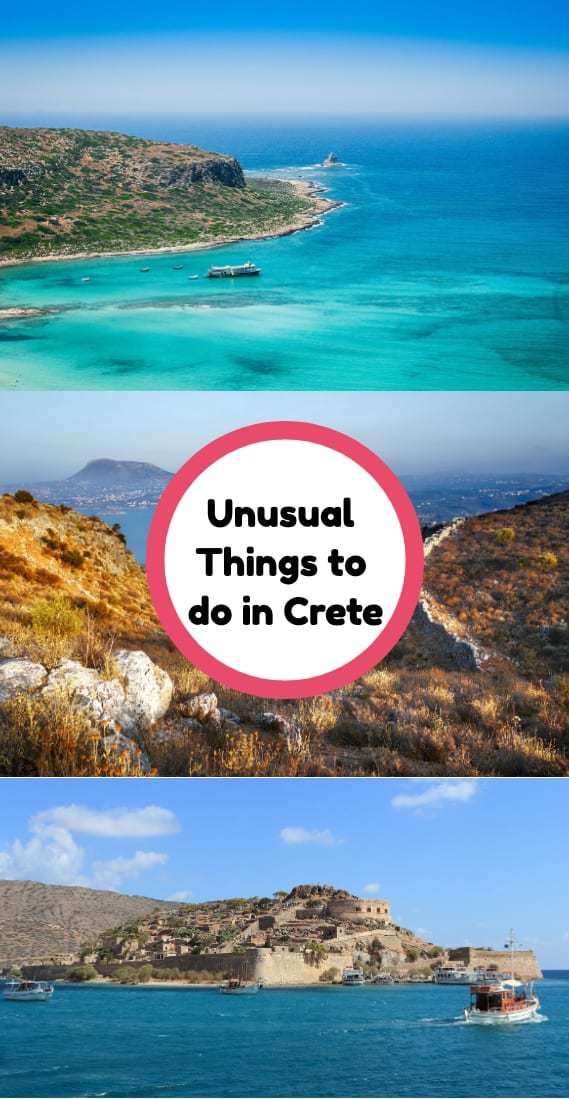 Share it with your friends!