Are you organizing a trip to Los Angeles? We have what you need: a list of the most important places to visit in Los Angeles. In order to experience the essence of Los Angeles, it is essential to set foot in certain areas of the city. Perhaps the most important, and the one with the largest number of tourist attractions, is Hollywood. However, there are many more places that offer something different for everyone, including things to do in Los Angeles with kids, activities for solo travelers, and groups, young and old alike. We leave you a brief description of each of the places to visit in Los Angeles, so you can decide which places to see.
WHEN TO VISIT LOS ANGELES
When you visit Los Angeles you will find beautiful walks along the beach, lifeguard booths with their brand new yellow Ford parked, and outdoor gyms like the one in Venice Beach. And with the sun shining an average of 350 days per year in Los Angeles, you can enjoy a warm climate and fresh Pacific breezes throughout the year.
However, the best time of year to visit Los Angeles is from March to May and from September to November. During these two periods, the temperatures are milder and the tourist occupation is lower. This is very important for those who plan to visit Universal Studios or the Disney park since in summer both the heat and the number of tourists can become unbearable in the amusement parks.
The temperatures in Los Angeles in summer are around 28 and 29 degrees, so to visit the beaches of Santa Monica or Venice Beach is not bad at all, but as soon as you enter the city, you will suffer greatly from not having the breezes of the Pacific that soften the high summer temperatures.
The average temperature in winter in Los Angeles is usually 18ºC and the minimum rarely drops below 10ºC.
WHERE TO STAY IN LA?
Los Angeles is a huge city and if you have a crammed itinerary, it's important to find a place close to most of the attractions you want to see. Fortunately, there are websites like cozycozy that allow you to search all vacation rental properties in a certain area, compare the prices and make sure you're always getting the best value for money.
GETTING AROUND IN LOS ANGELES
If you are one of the brave ones and you decided to get to Los Angeles without a car or you simply do not want to complicate your life looking for where to park your car, here is the best summary of how to get around Los Angeles using public transport.
Tickets to ride both the Metro Rail and public buses are $1.50. But there are daily passes for $7 and weekly passes for $25, with which you can use the bus or metro interchangeably. They can be purchased directly on board the buses or at the metro ticket vending machines.
Metro Rail
The Metro Rail is the most popular option when it comes to getting around Angeles. The city council has been expanding its lines for years, bringing you closer to Santa Monica. It is a suburban railway that has 6 lines each named by color and covers distances of more than 100 km, making stops at 70 stations. I remind you that Los Angeles is huge, so the subway here is not as fast as the European capitals. The most frequented lines of the metro include:
The Expo Metro Line (light rail).
The Metro Red Line (subway) connects downtown Los Angeles and the San Fernando Valley, where it meets the Metro Orange Line (bus rapid transit).
The purple line of the subway (subway).
The Metro Gold Line (light rail).
The blue metro line (light rail).
The green metro line (light rail).
In addition to the 6 colors corresponding to the Metro Rail lines, there are 2 other lines, orange and gray or silver. These two lines, although represented on the Metro Rail map, are bus lines. Not to be confused with the underground metro!! It is a rapid bus system that is intended to mimic metro trains, both in vehicle design and line operation. So much so that the lines are represented on the metro map.
Urban buses
Buses in Los Angeles cover all areas of the city. To be able to distinguish which area each bus covers, you have to look at its colors:
Orange buses called «Metro», run through the main axes of the city.
Metro Rapid is painted red, they have fewer stops to offer fast service, also running through the main streets.
Then you have the buses called "Metro Express" that is blue and runs only on city highways, but I think they are not useful for tourists.
Dash buses
It is a frequent, cheap bus service that wanders more through downtown Los Angeles, delving into 27 neighborhoods throughout the city. Each route is designed to travel through each of these neighborhoods, also connecting with other transport such as the Metro Rapid buses or the Metro Rail subway. The fee is only 50 cents.
Now that we have covered some basics, let's take you to some of our favorite places to visit in L.A.
DOWNTOWN LOS ANGELES
It is essential to visit Downtown Los Angeles and stroll through its skyscrapers. If you visit the civic center you will be able to discover the nerve center of the city of stars. In this area, there are buildings as emblematic as the Town Hall and the Cathedral of Our Lady of the Angels. If you like contemporary architecture, we recommend you visit the Walt Disney Concert Hall. But if your thing is shopping, we recommend you visit the Fashion District of Los Angeles.
MEDIEVAL TORTURE MUSEUM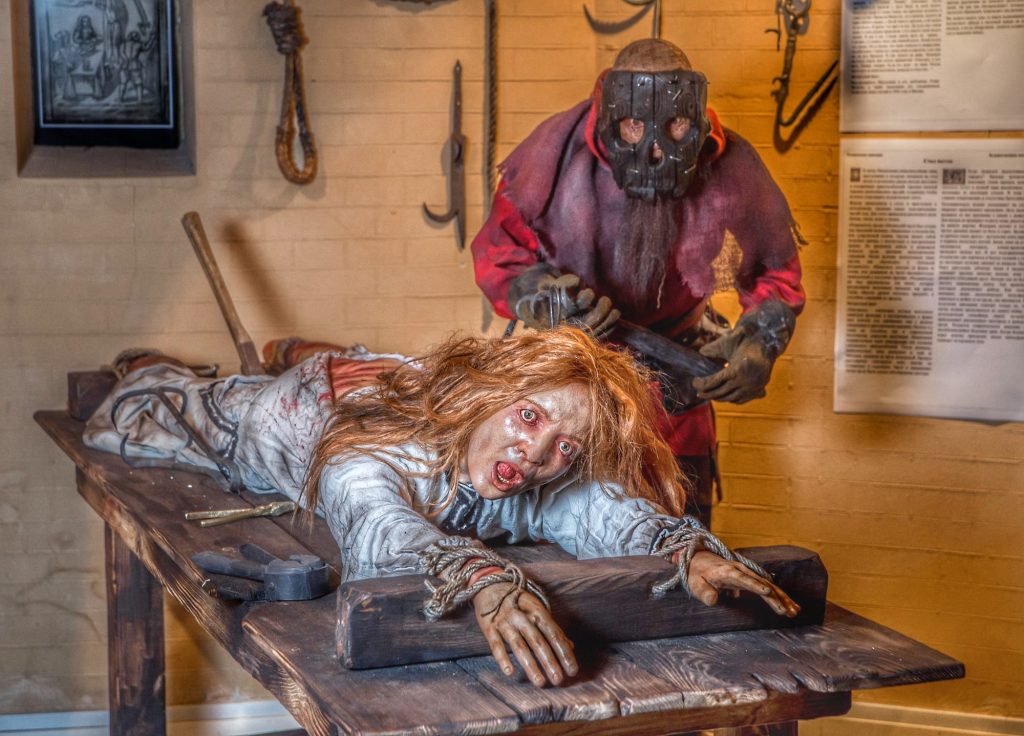 If you're a fan of quirky, scary museums and dark tourism, then you should definitely consider
visiting the Medieval Torture Museum. Occupying more than 6,000 square feet and more than
100 unique implements and devices on display, this is the largest interactive historical museum
in the U.S. Inside this museum, you'll have the unique chance to briefly enter the minds of many
popular murderers, madmen, and fanatics learn about their past and discover some of the
most gruesome confinement and torture devices the world has ever seen.
VENICE BEACH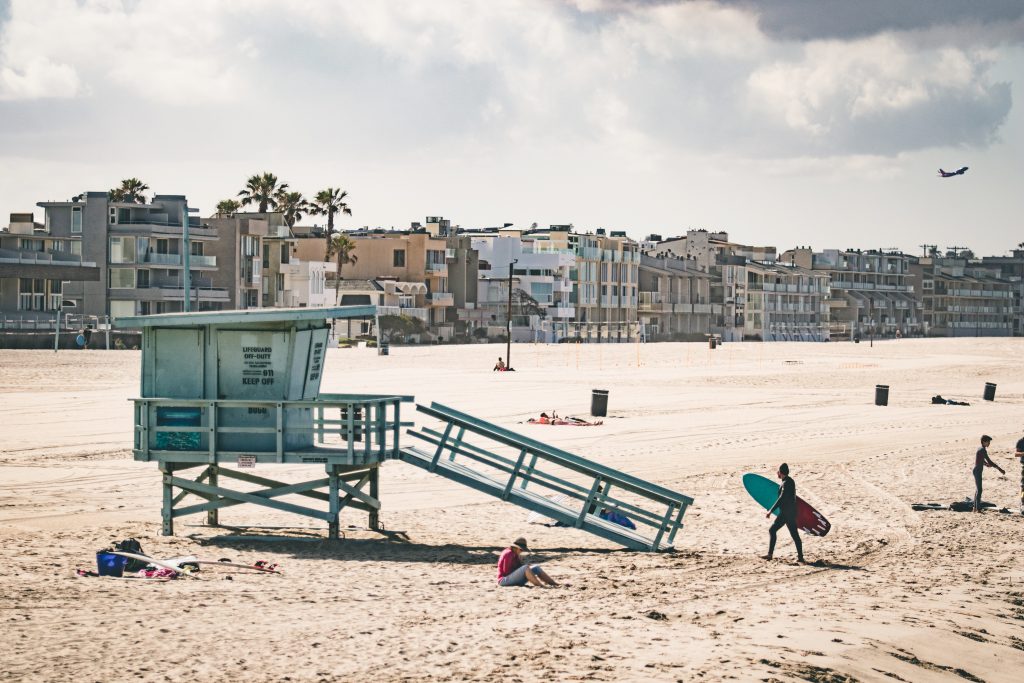 Venice Beach has long been California's bohemian epicenter, and despite the throngs of tourists who visit this area every day, it still retains its eccentric spirit. The Boardwalk (like a boardwalk) is the area to experience the wildest and craziest of Venice Beach: basketball courts, a skate park, buskers, and little shops selling artistic and holistic goods. Along the stretch is the famous Muscle Beach, always packed with scantily clad people showing off well-sculpted bodies.
UNIVERSAL STUDIOS
Universal Studios Theme Park is known for its rides based on big movies, though it's also a working movie studio. The highlight is that the attractions are very changeable: there are simulators, shows, and roller coasters and unlike Disneyland, Universal Studios is in Los Angeles! You can also take a guided tour of the film and TV studios, which will allow you to see some of the sets of the most popular Universal films. If you're visiting the park on the weekend (which is when it's busiest), we recommend getting a fast pass (it gives you fast track access once at each attraction).
CROSS THE MULHOLLAND WALK
One of the most famous wilderness drives in the world, Mulholland which runs from the Hollywood Hills through the spine of the Santa Monica Mountains in the west to the Pacific Ocean finding places along the way from which you can observe incredible panoramas; some are from the city (up to Catalina Island) and others are from the great San Fernando Valley. A fabulous tour day or night.
HOLLYWOOD FOREVER CEMETERY
If you want to pay tribute to some of Hollywood's most famous stars, you must stop by Hollywood Forever Cemetery, where the graves of Rudolph Valentino, Douglas Fairbanks, Judy Garland, and Cecil B. DeMille (among others) rest. The cemetery is located on Santa Monica Boulevard, just behind Paramount Studios. We recommend you stop by the cemetery flower shop where you can get a map that will tell you where the graves of celebrities are. Access is free and you can visit from 8 to 5. On Saturday nights (from May to September) open-air film screenings are held(to watch a movie you have to pay).
ARTS DISTRICT
To the east of Downtown, you'll find a district made up of old warehouses, railway sheds, and factories from the early 20th century. Settled by various artists in the 1970s, it is now a youth creative hub. It's a perfect place to visit if you're into graffiti and street art: there are over 100 murals, galleries, independent boutiques, loft-style breweries, and ultra-modern coffee shops. One of the most hipster neighborhoods to visit in Los Angeles.
Shopping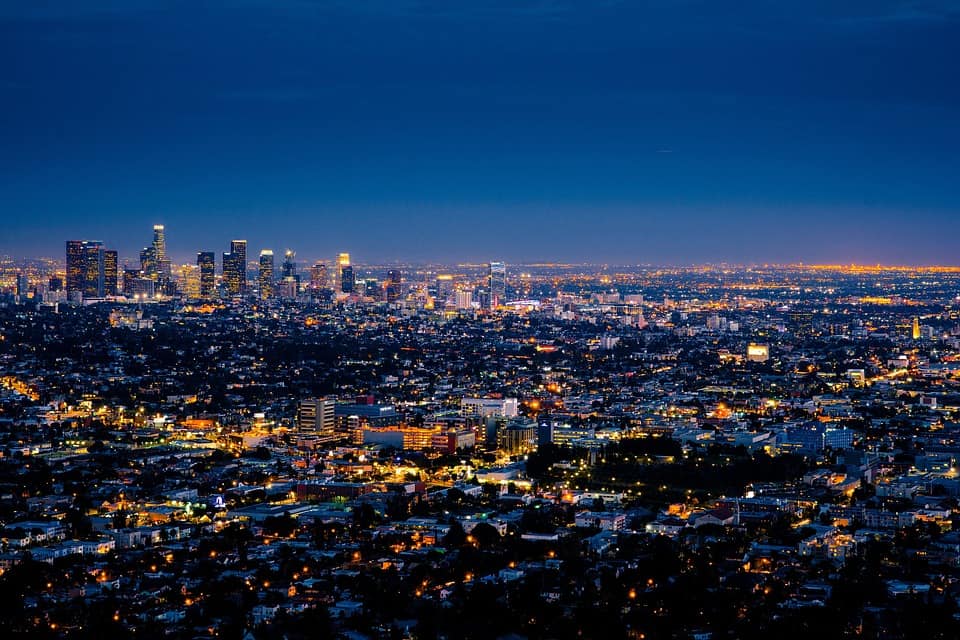 If you go on a trip to Los Angeles you will be able to find the best clothing brands, the most glamorous and luxurious clothes, because after all, this is one of the world's fashion capitals filled with shopping malls, shops, outlets, and markets. And who knows, when shopping in Los Angeles, maybe you even get to see a famous person in the same store where you are trying on some shoes.
Where to eat in Los Angeles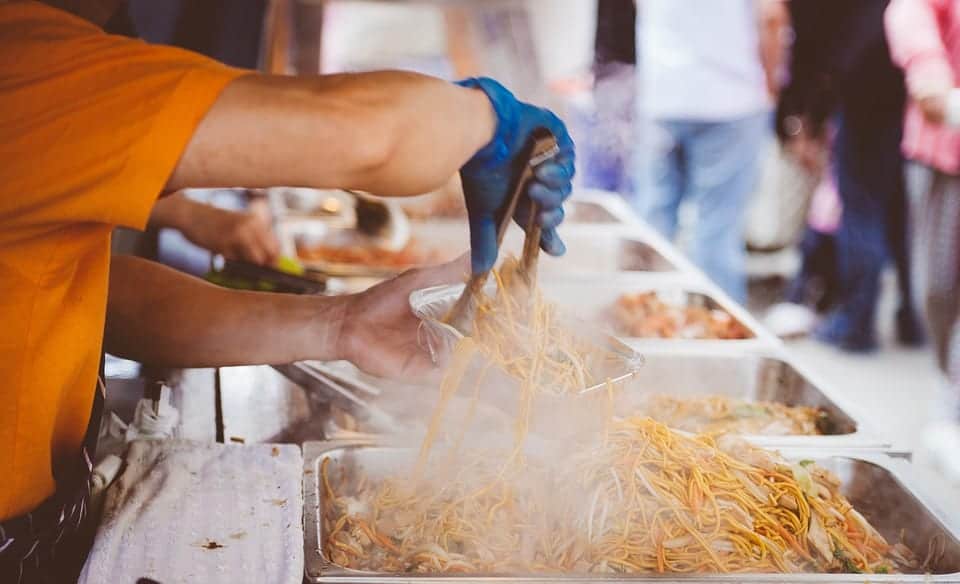 Los Angeles boasts an ever-evolving food scene, with top chefs from all corners of the world. For great Thai, choose Jitlada on Sunset Blvd. or Ruen Pair on Hollywood Blvd. Crown of India is a great Indian option near the waterfront on Santa Monica Blvd., Sushi Komasa serves fine Japanese cuisine on 2nd St., and Angelini Osteria is an excellent Italian restaurant on Beverly Blvd.
For an authentic American dining experience, head to Nickel Diner on Main St., while for an affordable meal with a gourmet twist, try the Middle Eastern dishes available at Halal Guys on Wilshire Blvd. Foodies They should also head to the Grand Central Market on S Broadway, which is home to farmers' markets, bars, and restaurants. Last but not least, if you want to try some lobsters, there's no better place than the local Red Lobster.
Helpful resources for visiting Los Angeles
Flying to Los Angeles? Use Qatar Airways's Oh-La-La deals to save big on your flight.
Looking for airport parking at Los Angeles International Airport? Use this coupon and save up to 15%.
For savings on accommodation in L.A. use my Booking discount code to save up to 15% on your next booking. Alternatively, if you want to stay in motels, Motel6 has the best offers in L.A.
Do you want to visit the main tourist sights in L.A. but you don't have a lot of time? Check out Big Bus tours and get a 15% discount.
Save up to 25% when buying an L.A. city pass.
For the best travel insurance deals for your trip to Los Angeles, check out World Nomads.
Finally, if you liked this post, don't forget to check out our list of hidden gems in California!
Did you ever visit L.A.? Did you like this list of unique things to do in Los Angeles? Which one was your favorite? Let us know in the comments!
Like it? Pin it.
Disclosure: This post is sponsored by CheapOair but all thoughts, opinions, and typos are my own