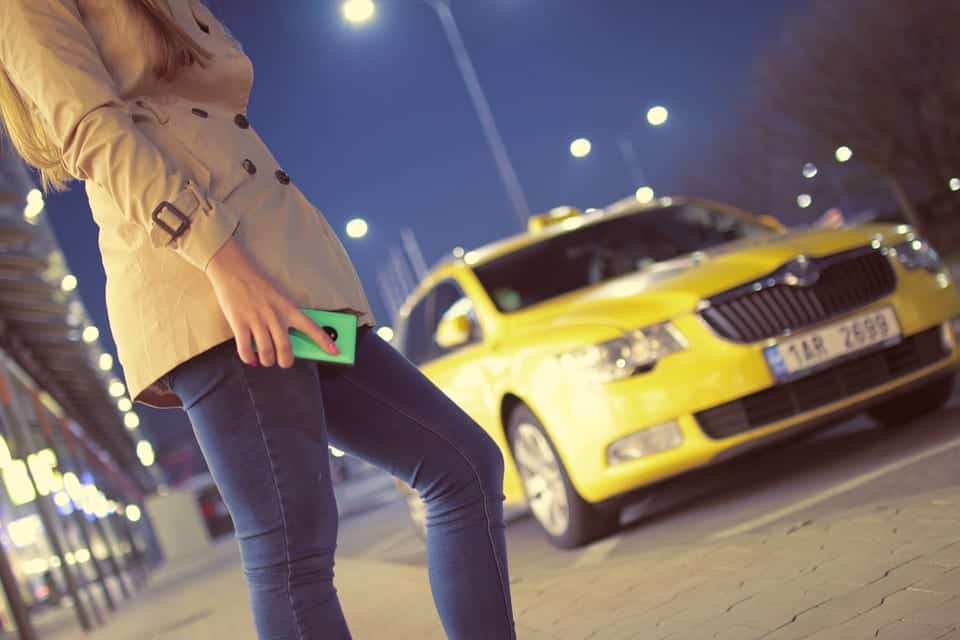 Studying and exploring the world doesn't need to exclude one another. Even though both demand money, if you adopt clever and cheap ways of traveling, you can fulfill any wish your wonderer's soul has. When traveling as a student, you need to take some extra steps to make sure your budget covers your plans. Here are some simple ways you can travel for cheap while still in college.
Find an Affordable Destination
First of all, you need to pick your destination with your budget in mind. Many incredibly beautiful places are very affordable. For example, Sarajevo in Bosnia and Herzegovina can bring you the spirit of Istanbul while cutting the costs in half. There are also places like Ksamil beach in Albania which you can easily mistake for one of the Maldives beaches, but it's ten times less expensive.
Aim for countries with hidden beauty where excessive tourism still hasn't skyrocketed the prices. It might take some research, but it is worth it.
Save on Accommodation
A noticeable chunk of travel money is usually spent on accommodation. However, you can minimize or even eliminate that cost. With platforms such as Couchsurfing, you can find a free place to stay. Alternatively, as a student, you can also find cheap accommodation for students on Amber Student. The platform connects students with student accommodation providers near top universities across the globe. If this doesn't suit you, hostels are your best bet for finding accommodation that fits a student's budget.
Wait for Cheaper Flights
A plane ticket can be a costly item on your travel to-do list. However, if you are patient and know where to look, you can save hundreds of dollars on cheaper flights. Sites like Student Universe and STA Travel are good starting points. With the help of these sites, you can get lower rates on plane tickets.
Consider Volunteering, Studying, or Working Abroad
Another way to cut down the accommodation expenses is to volunteer, study, or work in a destination that attracts you. The majority of universities offer exchange programs in exotic countries. If you need help with an admission essay, you can check out writing services reviews on TopWritersReview and ensure that you get the spot in the country of your dreams.
In terms of volunteering, programs like WorkAway connect you with hosts who provide free accommodation and food in exchange for help (such as some basic chores). You can also get a summer job abroad and explore the country you reside in.
Exploit the Benefits of Being a Student
Get yourself worldwide-approved proof of being a student and score some great discounts. That proof comes in the form of an International Student Exchange Card (ISEC). With this card in your pocket, you can get student discounts on tickets, public transportation, food, accommodations, and activities.
Give Ridesharing a Try
Ridesharing is the perfect solution for saving on transportation. Some apps connect drivers with passengers who are looking for a ride in the same direction. The cost of a ride is much less expensive (around 50%) than a bus ticket. Some ridesharing apps you can check out are:
Take Advantage of Long Layovers
A long layover usually comes with a cheaper ticket and sleeping in an airport. While some look at this as a tedious inconvenience, you can look at it as a sightseeing opportunity. Book a cheaper airplane ticket with layover and get to exploring the city as soon as you land. When the night falls, you can head back to the airport for your free accommodation.
Get Tours from Locals
Instead of paying for overpriced tours, connect with locals. You can ask the hostel if they know someone who would take you around and show you cool spots for an affordable price. Also, if you meet a nice person abroad, don't shy away from asking them to uncover their favorite places. The locals know all the best spots that can't be seen in brochures.
A few more tips for studying abroad
The trend of studying abroad has really become popular. Nowadays, not only do students from less affluent countries visit the west for education but also students from developed countries go to less affluent ones as well. Irrespective of your place of study, this top rated essay writing service lets you keep your academic grades high. Even if you are out there in another country!
Invest in the right tools
As you probably know, a lot of education takes place outside of a classroom. Professional essay writing services such as Advancedwriters.com and Us Essay Writers, along with sites such as textbooks, classrooms, and teachers provide us with one way of learning, but in today's internet era, the opportunities for students are endless. For example, students today can just google something like type my essay for me or will someone do my homework for me and find a lot of reliable service providers that can help them with their studies.
Thinking ahead and taking the right equipment with you will help a lot. A few months before you embark on your journey, buy, and familiarize yourself with the laptop and phone you are planning to travel with. Load them up with the right apps and software. Be sure to use plagiarism checking software as well as the more obvious things like a word processing package, spellchecker, and a research tool like Evernote. Come up with a way to back-up your work.
Use Personalized Applications
When an opportunity for expressing your creativity arises, you want to be original. For example, if there's a question about why you want to attend that specific university, provide authentic and personalized answers. Don't just copy and paste the answers. Instead, think deeply about your motivation for applying to that college.
If you don't have inspiration for the answer, you can find some other students' answers online. However, if you read their writing extensively, you may memorize their words and use them accidentally. To prevent that, use plagiarism checkers whose reviews you can find on the LetsGradeIt website, and test your authenticity. Alternatively, you can browse for online essays for sale to find affordable writers who can help you edit your writing. Just make sure that you write honestly about your academic achievements and reasons for attending that university.
Plan your travel to dovetail with your studies
Attending classes is not an obstacle for traveling as you can take time off for longer journeys, plan short trips for weekends, use summer and spring breaks wisely, or you may even continue studying online. In this case, you may need to buy essays online which will leave more time for exploring another country.
Reschedule everything you can
Working extra hours to get several days off in a row, scheduling several exams on one day, requesting Writing Universe experts' help with long projects, and planning beforehand could be solutions you want to implement to enjoy a unique trip. And you will understand that it is worth all the hassle.
The required paperwork needs to be translated into the language of the study program. All the documents will need to have an official stamp by an authorized translator. However, before you spend money on translation, make sure that the documents are in order. In case some of the documents seem poorly written, better hire a writing service to revise and improve the quality of your paperwork.
Get Knowledge and Learn to Adjust to a Different Culture
Often the most significant advantage that students who have studied abroad have is their knowledge of a culture that's way different from the one they are used to. This experience is enriching in terms of what you do and doesn't expect. It also helps in meeting people from a different cultural area than yours. From food to music, experiencing a different culture is really, really enriching. I have come across quite a few international students in the course of my academic life and found the cultural exchanges to be extraordinarily rewarding and helpful.
Get Help before you go
If you receive an unexpected offer from a friend to go to another country or city on the weekend, then do not refuse it. Go and have fun! Perhaps you do not have time to create a study schedule, but it is okay. In such situations, students turn to professional writing services and entrust their papers to them. Need help with assignment to boost your grades fast? You can read top essay writing services reviews from students to make sure of the professional help and to see student satisfaction with your own eyes.
Try volunteering
Most people see volunteering as an excellent option to explore the world without having to dig deep into your pockets. However, they are not always aware of the costs that come with such an opportunity. In fact, if you wish to volunteer abroad, it may set you back by as much as $3000 for a single trip as a volunteer. Some even expect to get paid in return for their volunteering efforts.
Contrary to expectations, the volunteer often has to pay up for costs associated with the trip. The good news is that despite such fees and travel costs, it does end up being a more affordable option than what it would have cost you otherwise. Plus, as a bonus, you also get to be part of doing something noble for what is really close to your heart.
Is being a volunteer worth it?
Some volunteer organizations are doing excellent work at the ground level. Examples of such organizations are Mixamo Nivel. This organization lets you volunteer abroad for more than a fortnight at a comparatively minimal cost of less than $1000. It is a particularly good choice if you really care about global issues like education and human rights. This organization, along with other similar establishments like Plan My Gap Year, make traveling abroad really affordable. Though indeed, most volunteers would instead render services without incurring costs to be borne by themselves. But the fact is that in the absence of the program fees, it would be of real difficulty to grow and sustain the organization while at the same time giving something back to the host community.
Plan My Gap Year is really affordable and is ideally suited to the needs of college students. The program organized by them is super affordable and starts for something as low as $225. If you want to live on your own, while at the same time doing something worthwhile with like-minded people, then this is the organization for you. Find a reliable essay writing service like Custom Essay Meister to help you with your assignments and start focusing on contributing to community development in diverse places like Cambodia, India, Sri Lanka, and even South Africa.
Another great option to try out is Love Volunteers. With their program, you can spend a week abroad in places like Kenya, Nepal, and Costa Rica for as low as $199.