Nomadic life has its charm, that's for sure. An increasing number of people now consider the idea of traveling around the world and living as they please. To plan a successful one year trip around the world, you'll need somebody's help with the services you'll need worldwide. Here are a few crucial tips for your travel around the world!
1. Arrange Financial Sources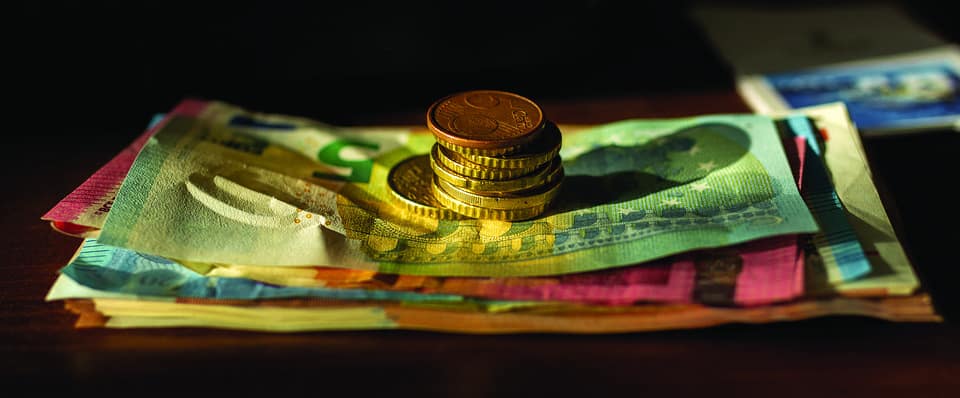 You wouldn't want to land in a foreign place with pennies to survive on! Before starting your global trip, make your finances strong enough to let you pay your utility bills and expenses everywhere. Check your bank balance, savings, and investments, and monthly income. If you want to travel the world after your honeymoon, you can perhaps add it to your wedding registry as well.
Another critical point to remember is that your trip shouldn't leave your resources wholly drained. Try planning a light budget trip to relatively cheap countries, such as those in southeast Asia or Africa.
You should also get global health insurance to cut down on your medical expenses. It's hard to get hold of medicines and medical facilities in some countries so you should plan those expenses as well.
2. Don't Plan Too Much
The golden rule of travel is to take the whole event a little less seriously. Travel is supposed to lighten up your life and free you from exhaustion. So, when you take your trip around the world, make sure you don't miss out on the fun. Keep a flexible schedule, adjust your stays at each place, and dedicate a few extra days to any sudden plans.
Keep your travels simple, too. Hire a tourist guide and roam around the streets, visit different places, and try different cuisines. Only keep a rough plan regarding areas you absolutely need to visit and leave the rest to your luck.
3. Pack Light
Nothing ruins the fun of traveling the way unnecessary luggage does. You may have to pay extra at the airport to carry your belongings or even leave some stuff behind. The best way to avoid this type of trouble is to pack lightly and smartly.
When you travel around the world in one year, you'll experience a lot of different climates. From Siberia to Sahara desert, some places are freezing cold while others have scorching heat all year round.
Accordingly, you should pack different types of clothes for different places. A couple of pajamas, casual wear, formals, and underwear should be enough. Keep your essentials to a minimum as well.
In short, pack only that which is absolutely necessary. Besides this, keep some money aside to buy food, clothes, essentials, and souvenirs on your travel. Have a fanny pack to keep your documents, keys, passports, wallet, and cellphones with you at all times.
4. Write About Your Experiences
When you travel, try to keep a record of anything that's memorable for you. You can write about your travels in your journal or have someone write essay for you to publish online. Such a travel log will help you remember your experiences and will also help out others with their travel plans.
5. Engage With the Locals
Something that will make your foreign trips much more delightful is your engagement with the local communities. The main point of traveling the world is to detach yourself from a permanent lifestyle and experience freedom in diversity. Whether you're in Europe, America, or the Middle East, you will witness a lot of new cultures and customs.
From food and dressing to professions and norms to economy and social life, everything will impact your view of life.
So, when you travel, keep an open and accepting mind and heart. Get to know their language at least enough to ask for help or to buy something. Get accustomed to different cultural practices and build friendships with the locals. Engage in their business, celebrate their festivals, and adopt their lifestyle even if you do so temporarily. This will make your travel a lot easier.
6. Use Multiple Modes of Travel
Different modes of traveling make trips much more enjoyable. When you're traveling across countries, you can choose to fly. If you want to visit a country that shares a border with the one you're currently in, you can try trains or cars. If you're sure you won't get seasick, you may try out a cruise as well!
When staying in one place or country, you should keep altering your means of transport to enrich your experience. Go for cabs, bicycles, rickshaws, buses, metros, motorcycles, animal carts, and boats. This way, you will experience dramatically different surroundings that'll make your travel exciting!
7. Find Work to Fill Your Wallet
To keep your travel from jeopardizing, it's best to find temporary jobs wherever you stay. You can work in restaurants, hotels, shops, supermarkets, or other low-key businesses. If you have some creative bones, you can try roadside businesses such as sketching people or singing, too.
Another option is to run your business online. You can freelance while traveling around the world and spend your earnings freely. A nomadic lifestyle will elevate your business standards, too, since you'll get to experience the way businesses happen around the world.
However, you shouldn't get too carried away with earning money. Keep away your phone and your laptop as much as you can and just live in the moment. Work only when you feel relaxed and take a break as soon as you feel exhausted.
Conclusion
A one year travel around the world is fun, but only when you plan it logically. Using the seven tips above, we guarantee you won't find yourself in any major trouble during your ventures!
Would you like to travel around the world in one year? Do you think we didn't mention some other important tips? Let us know in the comments.
Like it? Pin it.